---
news
Published:
03 February 2022
Meet the academic: Richard Hatchett
Dr Richard Hatchett's career is a fantastic example of the exciting opportunities a career in nursing can lead to. We spoke to him to find out more about the variety of roles he's held over the years, including his current role as Senior Nurse Editor for RCNi. Richard joined the School of Health Sciences as a Visiting Professor in December 2021.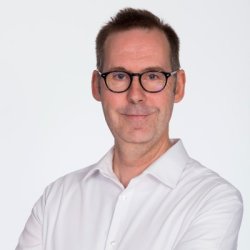 Richard Hatchett
What inspired you to become a nurse?
I love teamwork and people, and nursing is the very essence of this. The huge variety of roles and experience on offer attracted me greatly, as I've always found doing the same thing continually can demotivate and bore me.  
What is your area of expertise, and why are you passionate about it?
Clinically, my area of expertise has always been cardiology and managing the deteriorating patient. Cardiology is always a stimulating area of nursing, as it has a wide scope of practice from acute and emergency care to health promotion and the more specialist areas of congenital heart disease.
I'm also passionate about leadership. The newer approaches such as collective and authentic leadership clearly have a role to play in nursing, especially following the emotionally draining years of the pandemic. 
Where has your career in nursing taken you?
My career has taken me in so many directions. As well as my clinical work in cardiology, I always enjoyed teaching. I pursued a degree in nurse education and since then, I've worked in higher education in various lecturing and managerial roles. In these roles, I've supported students and qualified nurses to enhance their role in clinical, managerial and research posts.
I've also worked in regulation as the Head of Education and Standards at the Nursing and Midwifery Council. I now work in healthcare publishing, as Senior Nurse Editor for RCNi - a publishing house producing 11 journals, including Nursing Standard.
What excites you most about your role as Senior Nurse Editor for RCNi?
The ability to support new and established nurse and healthcare writers to share their knowledge and skills through articles. Many writers are nervous and busy people, but with support, they produce accessible and much needed learning resources that can have a huge impact on patient care. The pleasure from helping nursing colleagues publish their work is unbeatable!
Why does Surrey inspire you? 
I was originally connected to the School of Health Sciences as an external reviewer for the pre- and post-registration programmes. I found the innovations and forward-thinking approach to meeting student needs very inspiring. The new building with its fresh new look and facilities are fantastic too.
What will your role as Visiting Professor involve?
My role will be varied but will include lecturing in a number of areas such as leadership, research methodologies and managing the deteriorating patient. I'll also be supervising a small group of students and supporting staff and nursing colleagues through the journal publication process, as well as offering external advice on curriculum development.
Do you have any tips for students approaching a written assignment?  
Take your time. Work on the assignment and build it up over several weeks. This will allow you time to develop a good level of analysis of the topic and subject material.
If a lecturer is offering to comment on a draft or a plan, utilise this. They know what the assignment requires and can offer valuable feedback on your work.
When you get your feedback, make sure to reflect on your areas for development – as well as what you did well.
Do you have any resource recommendations for students?
Think 'people', as well as written material. Talk to your tutors and lecturers, and remember the library and resource centre staff at Surrey all have solid experience of how to access the right material to enhance your learning.