---
press release
Nature can help to 'RECLAIM' and strengthen our cities against climate change
Scientists are enlisting Mother Nature to help England, Scotland and Wales' most vulnerable towns and cities adapt to climate change and help the levelling up agenda.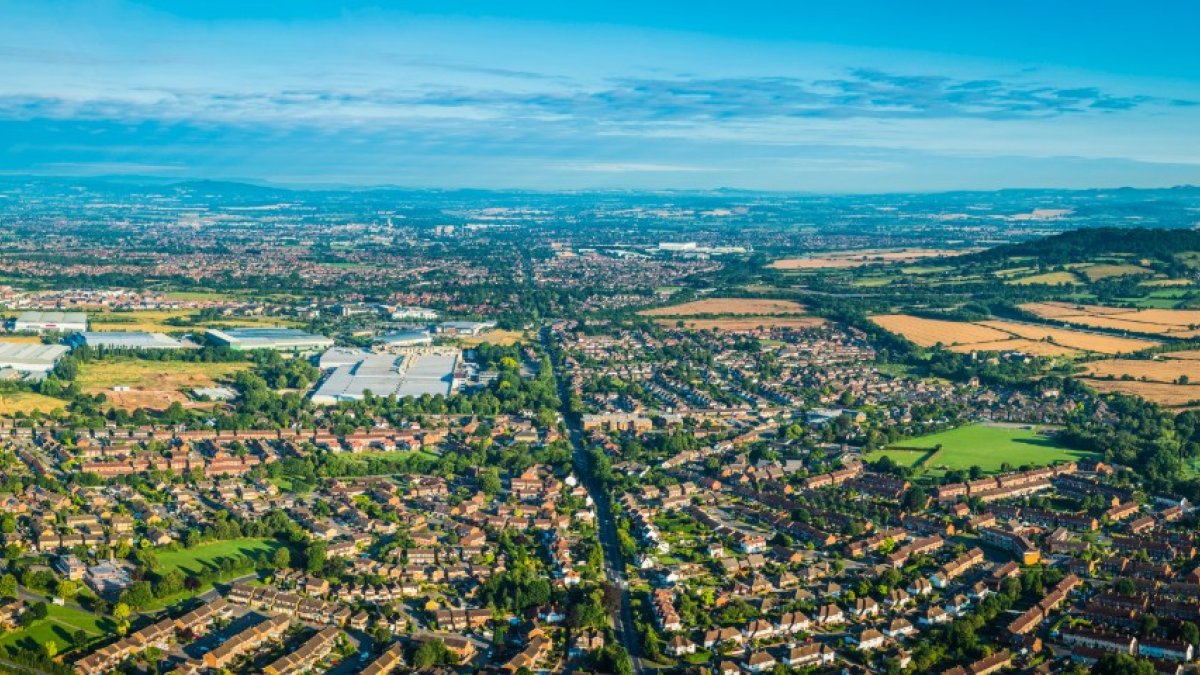 The RECLAIM (Reclaiming Forgotten Cities) network will be a 'one-stop-shop' for towns and cities to find the information and support they need to install green and blue infrastructure (such as trees and floodplains) in their communities and put them in touch with others with similar experiences. 
The network – which has been awarded £1.5 million from UK Research and Innovation – will fund small projects to better understand how green and blue infrastructure can reduce the effects of flooding, heat stress, air pollution, and other natural hazards.  
Professor Prashant Kumar, Principal Investigator (PI) of RECLAIM and Director of Global Centre for Clean Air Research (GCARE) at the University of Surrey, said: 
"'Forgotten cities' are smaller towns and cities with severe pockets of deprivation, which typically lack funding or political visibility. People living in deprived areas tend to suffer the most from air pollution and summer heatwaves and don't always have access to safe green areas near their homes. These cities want to create nature-based solutions like green roofs but don't know where to start. 
"We believe a network of the brightest minds in a variety of fields - such as engineering, medicine, social sciences, and the arts - can design a holistic plan for cities across the country. We are inviting everyone who is interested to join the network." 
The RECLAIM network is led by the University of Surrey in collaboration with the UK Centre for Ecology & Hydrology (UKCEH), as well as the Universities of Bath, Bangor and Warwick. The network already has more than 40 academic, non-academic and industrial partners and is rapidly growing. 
Professor Laurence Jones, co-PI from the UKCEH, said:  
"RECLAIM will investigate the effectiveness of retrofitting solutions such as green walls and façades, vegetated tracks and rooftop rainwater harvesting to make cities resistant to hazards caused by climate change." 
Along with establishing a diverse and global network of researchers, artists, businesses, local authorities and policymakers, RECLAIM will also take lessons from UK cities that have found innovative ways to include natural solutions in their urban infrastructure. For example, in 2021, Liverpool City Council announced plans to guarantee access to parks and green spaces by removing the threat of being built on or sold.  
Professor David Sampson, Pro-Vice-Chancellor, Research and Innovation, at the University of Surrey, said: 
"RECLAIM is a great example of how the University of Surrey can use its vast experience and knowledge to improve the lives of the most vulnerable amongst us, locally and globally. This wide-ranging project is a prelude to the impactful work that we hope Surrey's Sustainability Institute will be undertaking in the near future." 
Note to editors 
RECLAIM is a Network+ project, funded by the EPSRC (EP/W034034/1).  
Professor Prashant Kumar is available for interview upon request 

University of Surrey Media Team contact details: mediarelations@surrey.ac.uk  
Media Contacts
---
External Communications and PR team
Phone: +44 (0)1483 684380 / 688914 / 684378
Email: mediarelations@surrey.ac.uk
Out of hours: +44 (0)7773 479911