---
news
Published:
05 January 2022
PhD student wins Romanian Ambassador's award
Ana Andries, who is studying for a PhD in Surrey's Centre for Environment and Sustainability, has been recognised as one of Romania's most outstanding young researchers.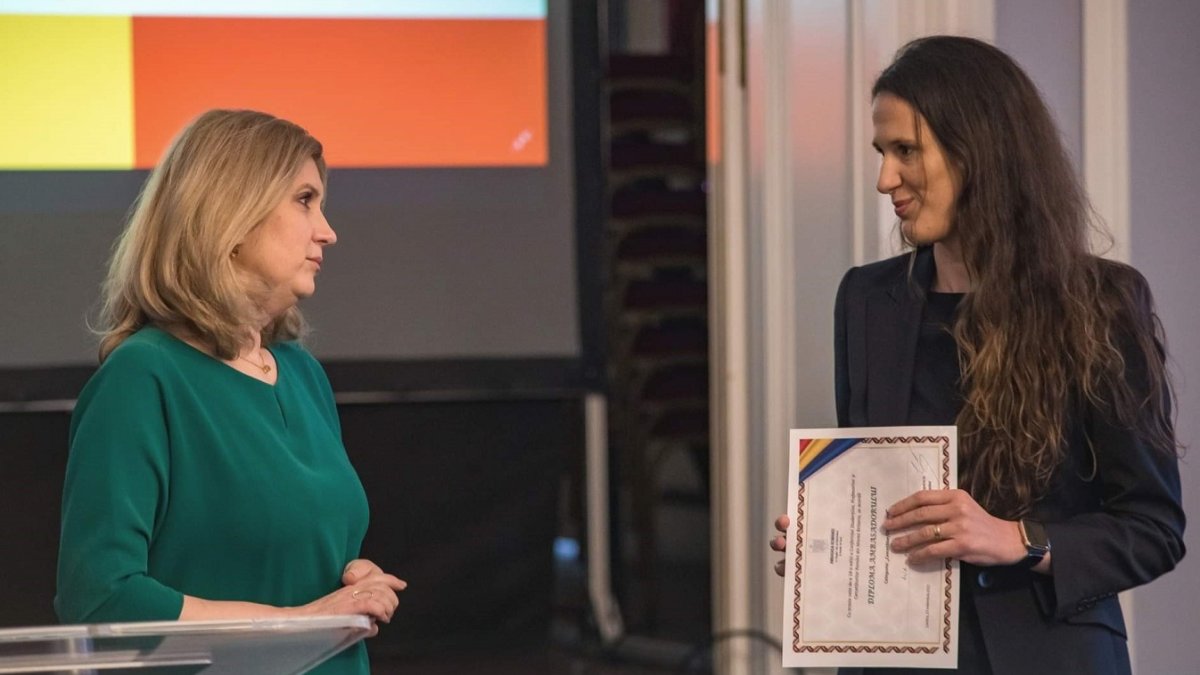 Ana was awarded the prestigious 'Ambassador's Diploma' by Laura Popescu, the Romanian Ambassador in London, as part of a conference for Romanian students and researchers studying in the UK. The annual Ambassador's awards – now in their 14th year – are organised by the Romanian Embassy and Romanian Students (studying abroad) Union.
With around 10,000 Romanians studying in the UK, competition for the Ambassador's Diploma is fierce, with just one award given in each of five categories. Ana's award, in the researcher/PhD category, was given in recognition of 'contributing to the expansion of the frontiers of knowledge in a field of scientific activity'.
During her PhD (which she has recently submitted), Ana has collaborated with the National Physical Laboratory to explore how Earth Observation techniques can be used for social good. As part of her PhD she has used satellite images to determine the scale of overcrowding in Nigerian schools.
Ana says: "It was an honour to receive the Ambassador's Diploma and also to meet talented professional professionals and students from various domains was a delightful experience."
Prior to coming to Surrey for her PhD (which followed a masters course in Cardiff), Ana spent five years studying in Romania. She comments: "Both education systems gave me unique skills and insights. While back home the education was about in-depth knowledge, here I've developed critical thinking, teamwork, open mindedness, strong work ethics and practical skills."
Read about Ana's presentation of her PhD work to a royal audience.
Discover our courses in environment and sustainability, including our Environment and Sustainability PhD.