---
press release
Published:
23 August 2022
Space-based monitoring could be the key to sustainable fisheries
Illegal fishing ships could soon have nowhere to hide, even at night, thanks to a satellite-based solution for maritime surveillance being developed by the University of Surrey and the Mauritius Research and Innovation Council (MRIC).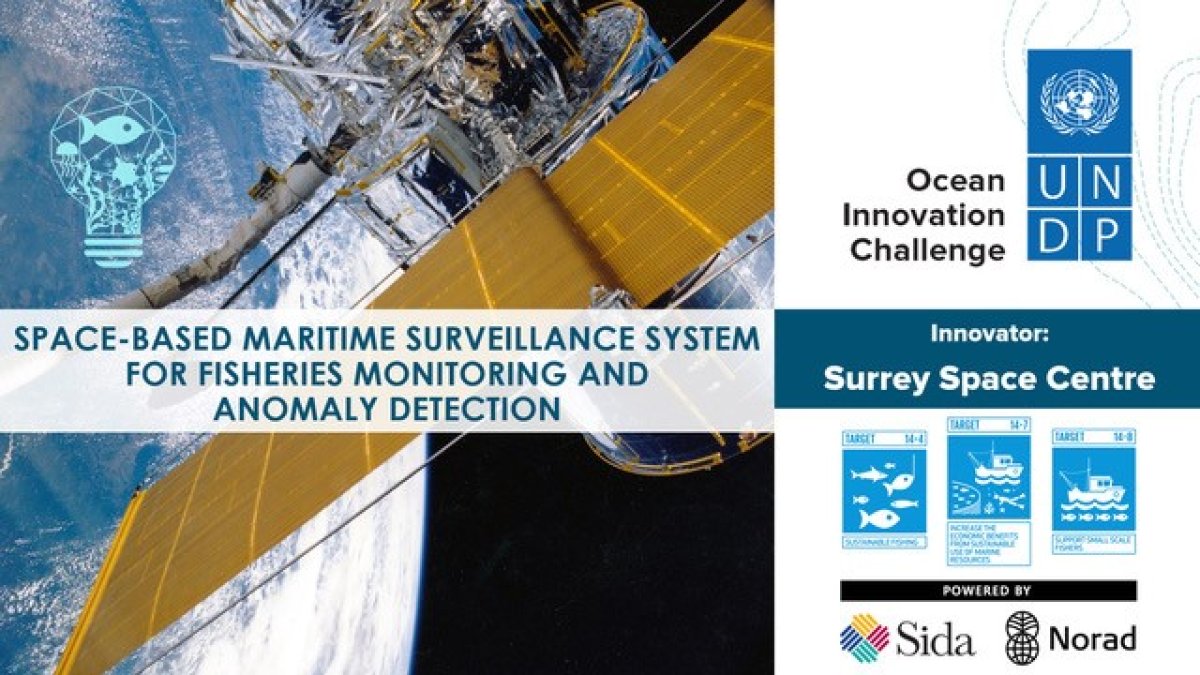 The University of Surrey's unique history and expertise in satellite data processing gives us a real opportunity to make a difference in the fishing industry – an industry which is the lifeblood of the Mauritian people.

Most importantly, our project will accelerate the achievement of Sustainable Development Goal (SDG) 14. By improving Mauritius' surveillance capabilities, we will immediately support the restoration of their extremely delicate marine ecosystem.

We aim to use our prototype to promote sustainable fishing, protect the economy of a small island developing state and, with future scale-ups, target the restoration of fish stocks and ocean health across the globe.
Dr Raffaella Guida, Principal Investigator of the project from the University of Surrey
Globally, 20 per cent of the US$144 billion fishing market is lost to illegal activities, with Mauritius heavily reliant on the fishing industry to support its annual 1.5 per cent GDP growth.
The project, selected among more than 300 proposals, has undergone a scrupulous technical and operational review, including social and environmental safeguards screening covering human rights, gender equality, environmental sustainability and climate change mitigation.
Notes to editors
Dr Raffaella Guida is available for interview upon request
Contact the University of Surrey press office via mediarelations@surrey.ac.uk

The University of Surrey is a research-intensive university, producing world-leading research that transforms lives and changes the world for the better. Sustainability is an institution-wide area of focus, delivering multi-disciplinary research to tackle the many challenges of climate change. The University is also committed to improving its own resource efficiency on its estate and being a sector leader. It has set a commitment to be carbon neutral by 2030. A focus on research that makes a difference to the world has contributed to Surrey being ranked 55th in the world in the Times Higher Education (THE) University Impact Rankings 2022, which assesses more than 1,400 universities' performance against the United Nations' Sustainable Development Goals (SDGs).
Featured Academics
---
Media Contacts
---
External Communications and PR team
Phone: +44 (0)1483 684380 / 688914 / 684378
Email: mediarelations@surrey.ac.uk
Out of hours: +44 (0)7773 479911