---
news
Published:
03 January 2023
Surrey alumna wins Young Woman Engineer of the Year
Ama Frimpong – who studied Biomedical Engineering at Surrey and is now Head of Product Development at 52 North Health Ltd – has been named the top young female engineer in the UK by the Institution of Engineering and Technology (IET).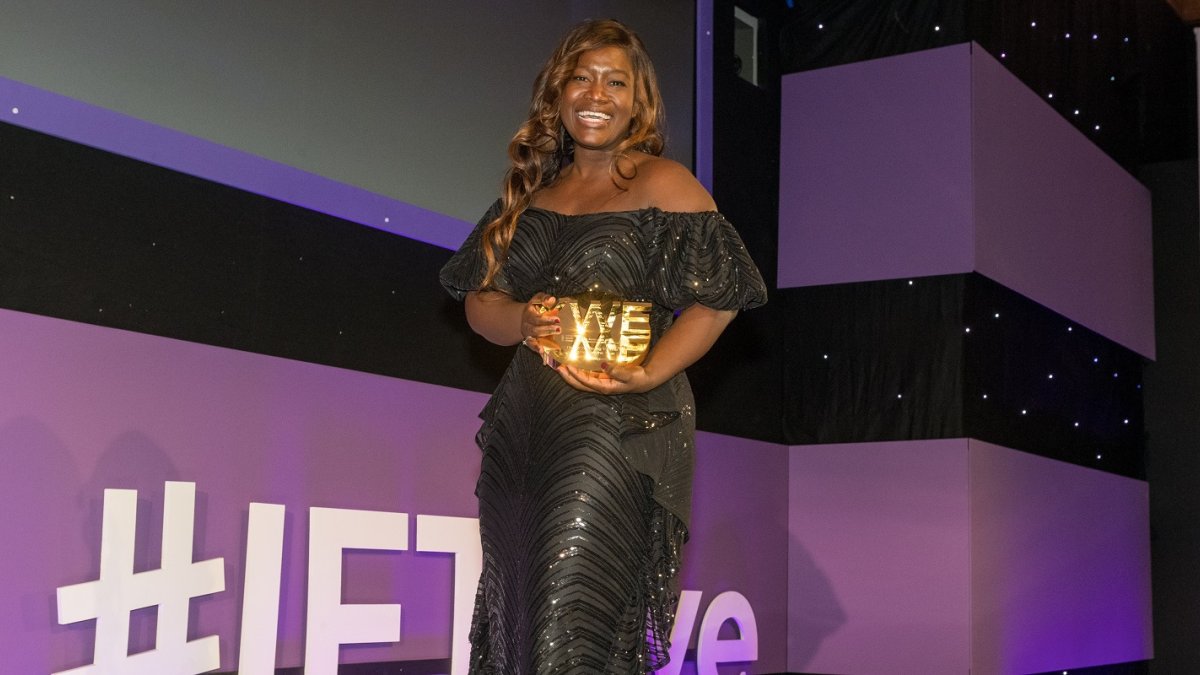 The accolade recognises Ama's exceptional achievements as a young engineer and a role model who is passionate about inspiring others to follow in her footsteps. She was announced as the Young Woman Engineer of the Year 2022 on 1 December at a ceremony at IET London: Savoy Place (London), where she received her trophy from 'Strictly Come Dancing' star Oti Mabuse.
Ama says: "Having got to know the other finalists, who were all incredible, I was amazed when my name was called. One of the learnings I've taken from this experience is how important it is to work in a place where you're supported and challenged to be the best you can be - it was my manager at 52 North Health who told me about this award and nominated me."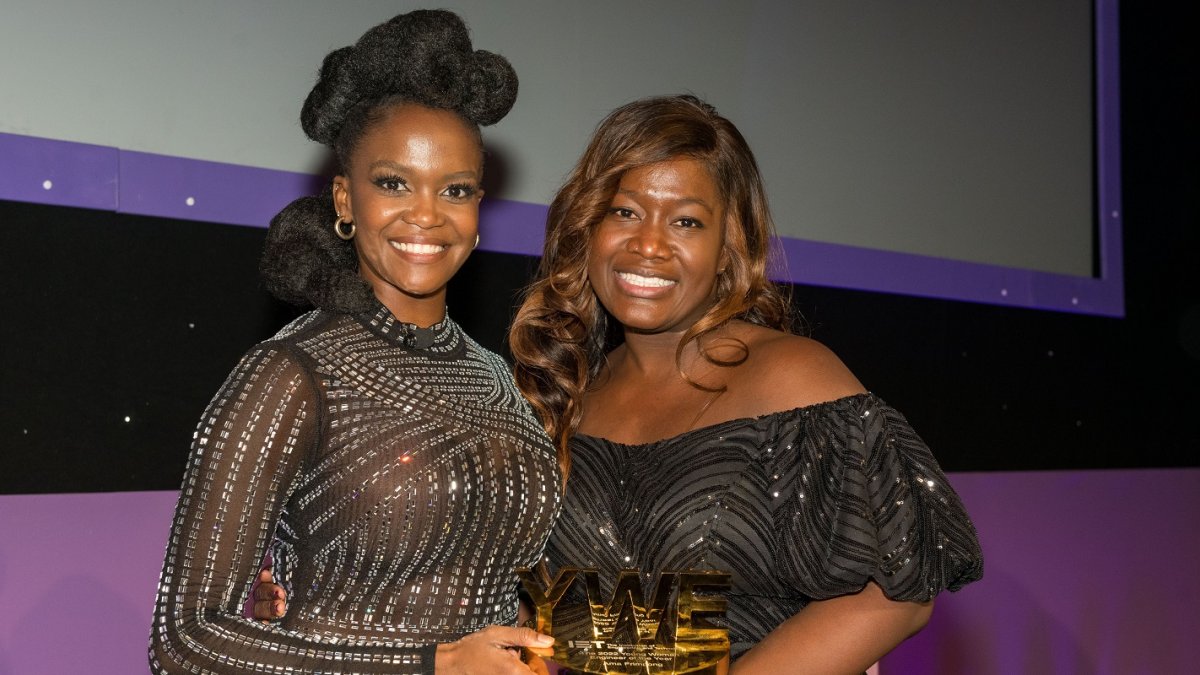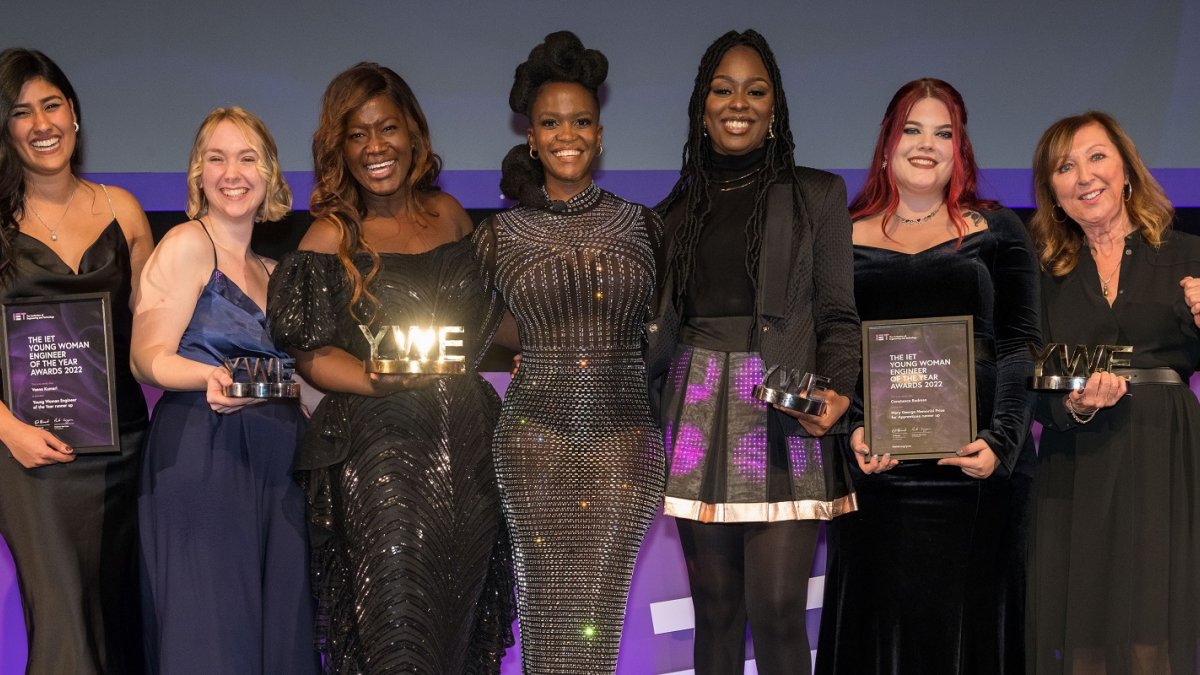 Having initially wanted to be a doctor, Ama's path to becoming a biomedical engineer was started by chance. "While doing A levels, I was supposed to do a university 'taster day' in medicine but was accidentally put onto a Biomedical Materials Engineering one," she remembers. "I've always liked making things, and in that room, I realised this was where I belonged. It was a way of combining my engineering skills with my passion for medicine and improving people's health."
Ama studied for a degree in Biomedical Materials Science and Engineering but realised that her interest was actually broader than just materials – which led her to study for a master's in Biomedical Engineering at Surrey. She now manages engineering teams in the development of NeutroCheck®, a low-cost portable device that helps identify people living with cancer who are at risk of neutropenic sepsis (a life-threatening medical emergency occurring in immunosuppressed chemotherapy patients).
Ama explains: "This tool has the potential to reinvent the care pathway and improve people's lives at a time of very high stress, possibly avoiding them having to make a trip to A&E."
Aside from her day-to-day role, Ama is highly committed to inspiring young people to consider STEM careers. This has recently included working with One2One Mentoring Network, with the aim of reducing inequalities and under-representation of people from black and other minority ethnic communities in the workplace.
The IET Young Woman Engineer of the Award follows Ama's achievement earlier in 2022 when she was named as one of the Top 50 Women in Engineering 2022 by the Women's Engineering Society.
Discover our courses in mechanical engineering sciences, including our Biomedical Engineering BEng (Hons)/MEng and our Biomedical Engineering PhD.