---
news
Published:
26 January 2022
Surrey welcomes Senior Delegation Visit from University of São Paulo
A delegation led by Professor Vahan Agopyan, Rector of the University of São Paulo, visited the University of Surrey to celebrate their long-standing partnership across research and student mobility.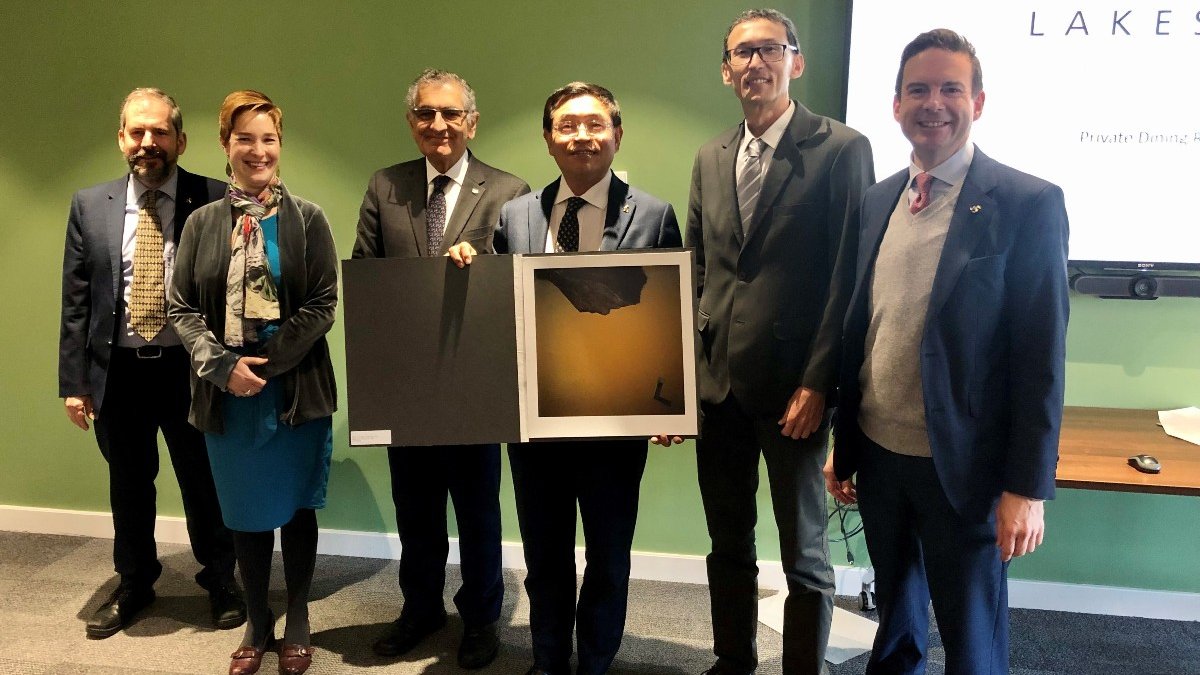 The Universities of Surrey and Sao Paulo relationship has been supported by seed funding through the University Global Partnership Network - a foundation group that encourages international research collaboration - and external sources such as the São Paulo Research Foundation.  
During the visit, Professor Agopyan was able to learn more about Surrey's plans for pan-university institutes including the new Surrey Institute for People-Centred Artificial Intelligence - which will bring together world-leading expertise to realise and shape AI impact for the public good. 
Professor Amelia Hadfield, Dean International from the University of Surrey, said: 
"We look forward to developing and building on our long-standing partnership with the University of São Paulo, a valued partner with whom Surrey engages in many innovative research and education activities."