Our vision
Our vision is for the University of Surrey to be the national centre of excellence in people centred AI research, training and innovation, and its application for the benefit of society.
Overview
The Surrey Institute for People-Centred AI brings together world-leading expertise in fundamental AI theory with cross-university domain expertise to realise and shape AI impact for public good. A cohesive pan-University research agenda draws on the excellence and scale of research across the University providing unique focus in People-Centred AI, establishing national leadership and creating a nurturing ecosystem to redefine the future of artificial intelligence with people at its heart.
This distinctive approach will strengthen our excellent collaboration with industry, public sector, government and other relevant institutions enabling the co-creation of innovative ideas and approaches to foster new research directions.
People-centred AI grand challenges
The Institute research agenda will centre on the people and societal AI 'grand challenges' identified by UKRI, AI Council, Society 5.0 and the United Nations Sustainable Development Goals. Cross-cutting AI grand challenges for people and society will link Surrey areas of excellence in AI and domain expertise focused on the following:
Trustworthy and responsible AI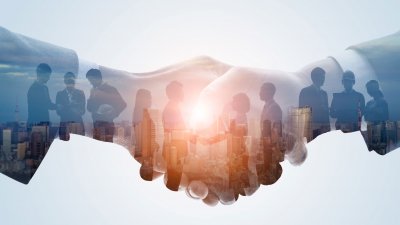 How can we ensure AI is of benefit to all?
Trustworthy AI ensuring fairness, inclusion and benefit for all members of society is central to the future acceptance and adoption of AI technologies in areas from healthcare to education. Realisation of trusted AI technologies requires cross-cutting collaboration in AI governance (law, regulation, ethics), AI technology (explainability, uncertainty, fairness/bias) and end-user application domains (health, business, entertainment).
Responsible AI must be embedded throughout research, design, development and deployment of AI technologies.
AI for education and entertainment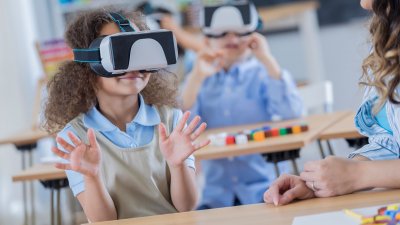 How can AI improve learning and access to trusted information?
AI is disrupting almost all aspects of our lives requiring new workplace skills, new approaches to life-long learning and the retraining of people for the AI enabled workplace. Training for AI leadership in business and the public sector is essential to realise responsible AI, corporate governance and shaping of the future workplace.
AI will transform the way we learn, communicate and access information enabling new forms of personalised education and media content, opening the possibility for personalised messaging in public services such as health. AI Education must include both responsible AI and transformational AI paradigms such as quantum computing.
AI for health and wellbeing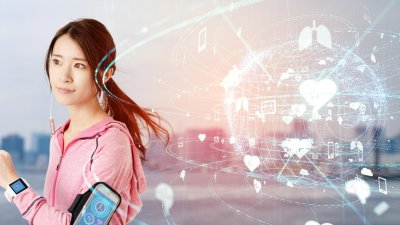 How can AI improve health and wellbeing?
AI holds great promise for transforming almost every aspect of healthcare and health research, ranging from monitoring, diagnosis, clinical trials and health care delivery to health economics. AI has the potential to personalise healthcare monitoring, diagnosis and treatment for the individual in the community and at home.
Realisation of the potential of AI in healthcare requires strong linkage between AI expertise, existing health (domain) expertise, key stakeholders and the public.
Human-AI interaction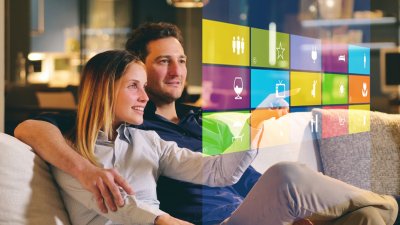 How can AI systems understand, interact and communicate naturally with people?
Natural interaction between people and AI is essential for future AI enabled systems across all domains. Building on Surrey cross-disciplinary strength in AI for audio-visual machine perception of people, language translation, human perception and interaction design there is potential to lead future research in natural human-machine communication.
This will underpin the realisation of assistive systems in healthcare and in hospitality.
AI for society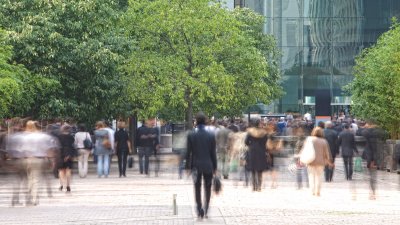 How can AI transform business and the workplace for the benefit of society?
AI is disrupting business models and working practice with digital supply chains and new digital platforms leading to new value creation. The challenge is to understand the macroscale societal impact of the AI transformation and lead research and policy to ensure adoption of approaches which are inclusive, fair and benefit society.
Research will address AI for personal and societal security of the individual and their data, drawing on Surrey's DECaDE National Centre for Decentralised Digital Economy.