---
news
Top jobs with a translation and interpreting masters degree
Find out what you could do with a masters degree in translation and interpreting and discover some of the jobs our graduates have secured.
Credit: Grant Pritchard / University of Surrey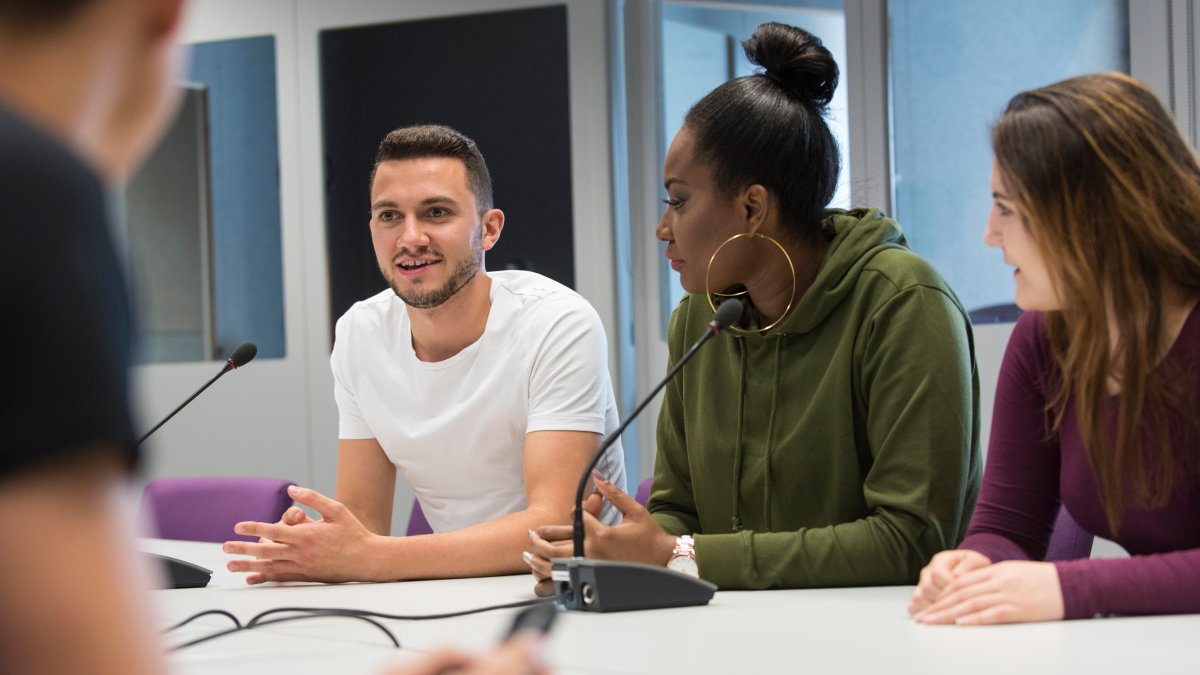 "Our masters courses emphasise the business and industry aspects of translation and interpreting, which means that you'll be well equipped for the current job market. We've forged close links with the professional bodies, so you can benefit from internships, placements and collaborations with key stakeholders in translation and interpreting industries."

Professor Sabine Braun, Professor of Translation Studies
Graduate roles
Some of our graduates have gone on to start their careers in the following roles:
Interpreting
Freelance Interpreter (medical, legal or business interpreting)
In-house Interpreter (for international organisations, government bodies or major multinational companies)
Interpreting Services Manager
Interpreting Technology Co-ordinator
Subtitler and Audio Describer,
Translation
Copywriter
Freelance Translator (medical, legal or technical translation) 
Project Manager (in a translation company in the UK and abroad)
Proofreader and Data Quality Analyst
Software Localiser
Subtitler and Audio Describer
Translator (for international organisations, government bodies or major multinational companies)
Video Game Localiser.
"I did a placement at the International Maritime Organization (IMO), which enabled me to practice simultaneous interpreting in a United-Nation standard interpreting booth. I learned about the conference interpreting setting and received useful suggestions from IMO interpreters."

Xiangning Tang, MA Interpreting (Chinese Pathway) 
Related professions
The skills you gain are also highly relevant in other roles, including:
Academic Adviser
Events Manager 
Language Tutor
Tour Guide
Transcreation Account Manager.
Many of our graduates go on to complete a PhD, investigating an area of personal interest.
Discover more about our postgraduate translation and interpreting courses and what it's like being a student at Surrey.