---
news
Published:
15 December 2021
What you need to know about studying music
Collaboration, creativity and support – creating music is a holistic process, requiring so much more than just technical knowledge. Our music department embraces a range of musical styles alongside inspiring collaborations to give our students the professional skills required to pursue a successful career. 
"Music, video, and film not only capture and record the myriad experiences of humanity, but create visions of extraordinary resonance, and in doing so change lives."

Chris Mark, Head of Department 
We embrace a range of musical styles
Our students come to us with interests in many different styles of music. That's why we offer a diverse mix, including classical music, opera, popular music, jazz, film music and musical theatre. Each semester, our Topic Study and Music Project modules are rotated, based upon staff research interests, keeping learning fresh and relevant. 
We offer inspiring musical opportunities 
We run the University of Surrey Orchestra, The University of Surrey Chamber Choir and University Choir, supported by many more student ensembles. There are weekly recitals and regular performances from students and visiting artists. Twice a year we host Community Orchestra Days, bringing together Surrey staff, students, alumni and the local public. There are also regular lectures from visiting professionals and artists, including ensemble in residence Plus-Minus, conductor Russell Keable, the Primrose Piano Quartet and jazz drummer Asaf Sirkis. 
We encourage collaboration
We believe in encouraging a vibrant, creative community, so we welcome collaborations with students on different courses. Our performance, creative practice and sound recording projects are created alongside students on the Creative Music Technology and Tonmeister degrees.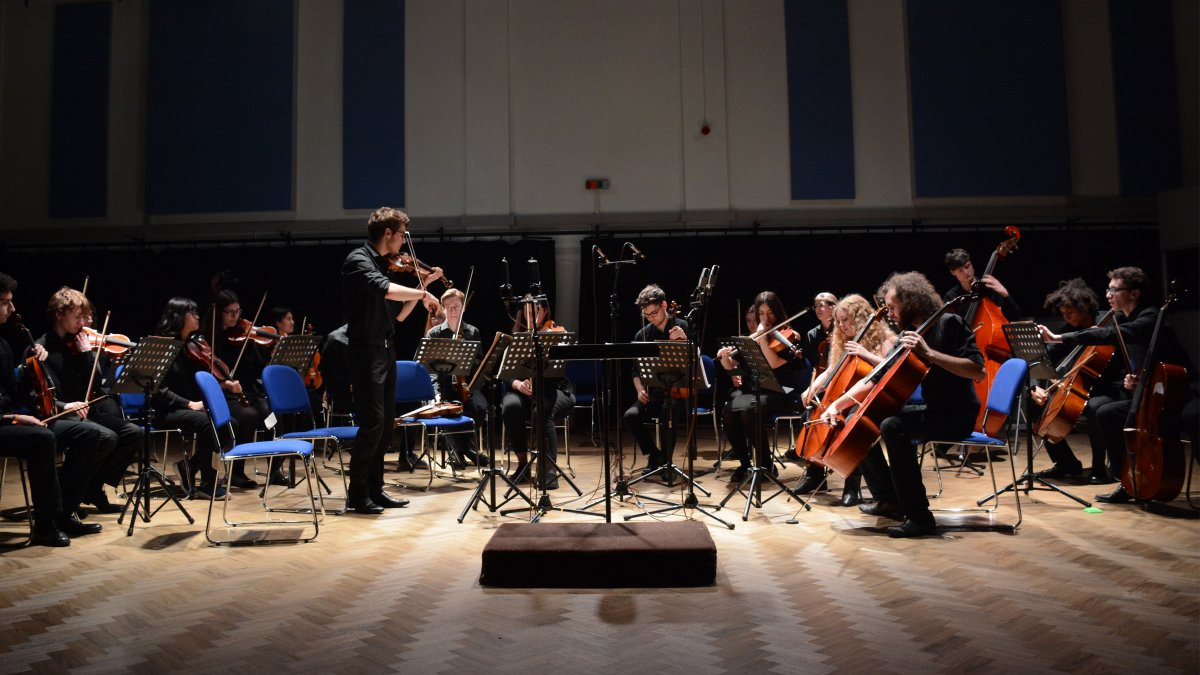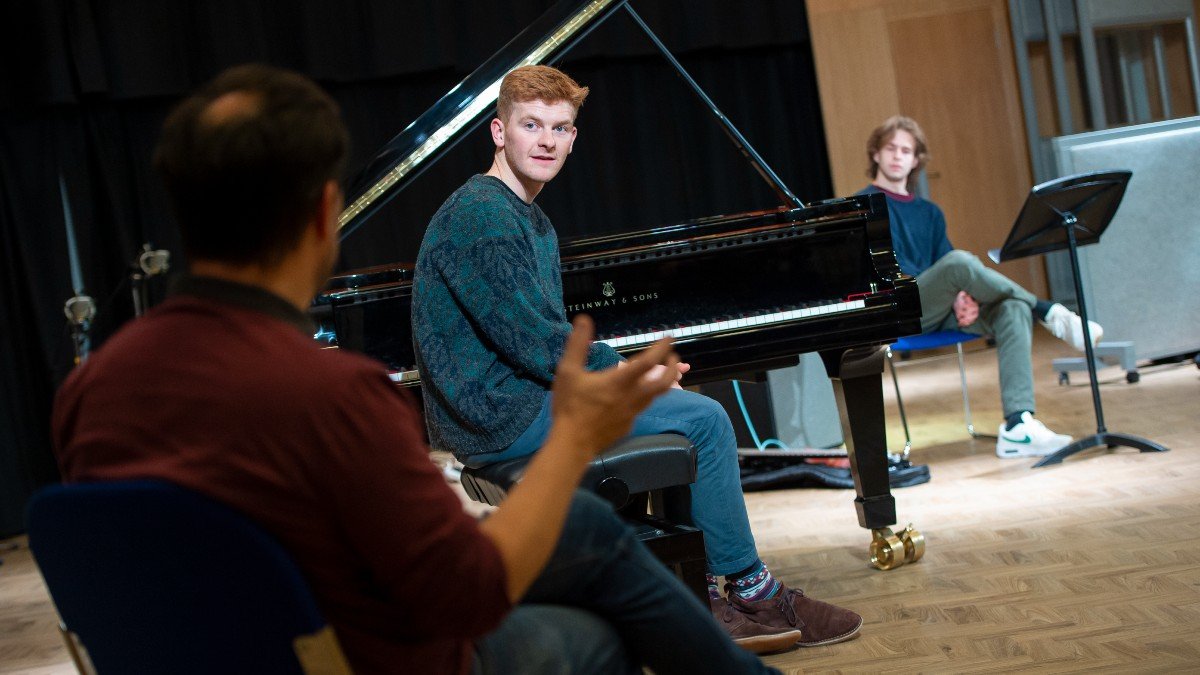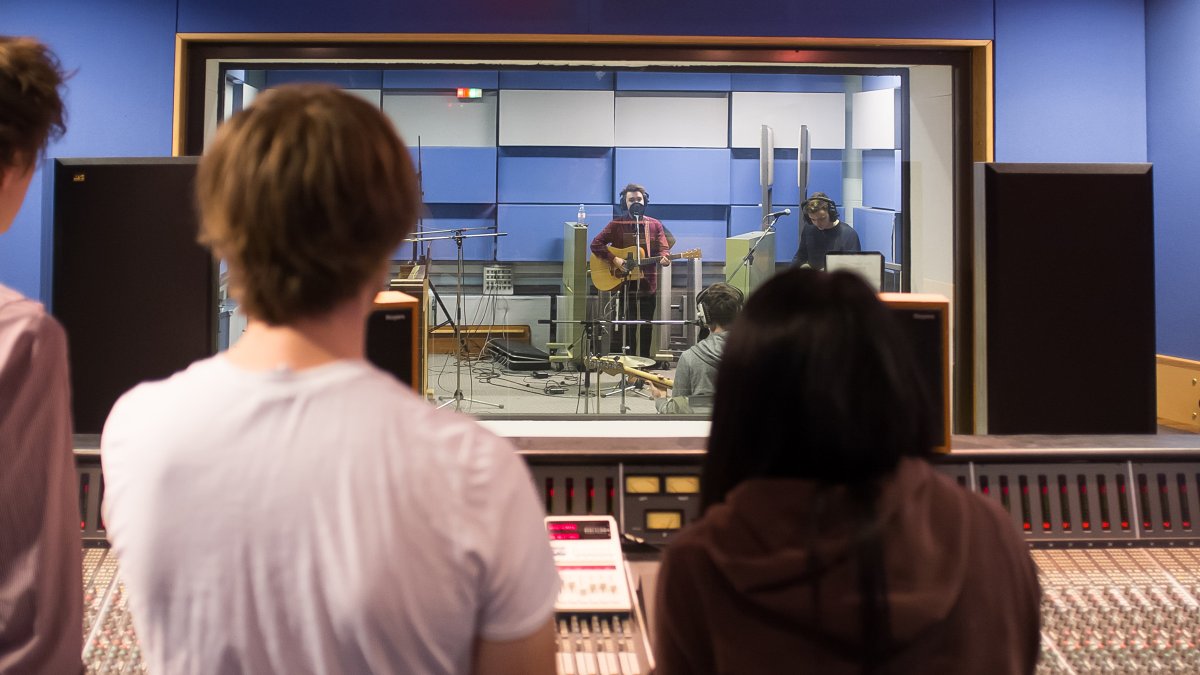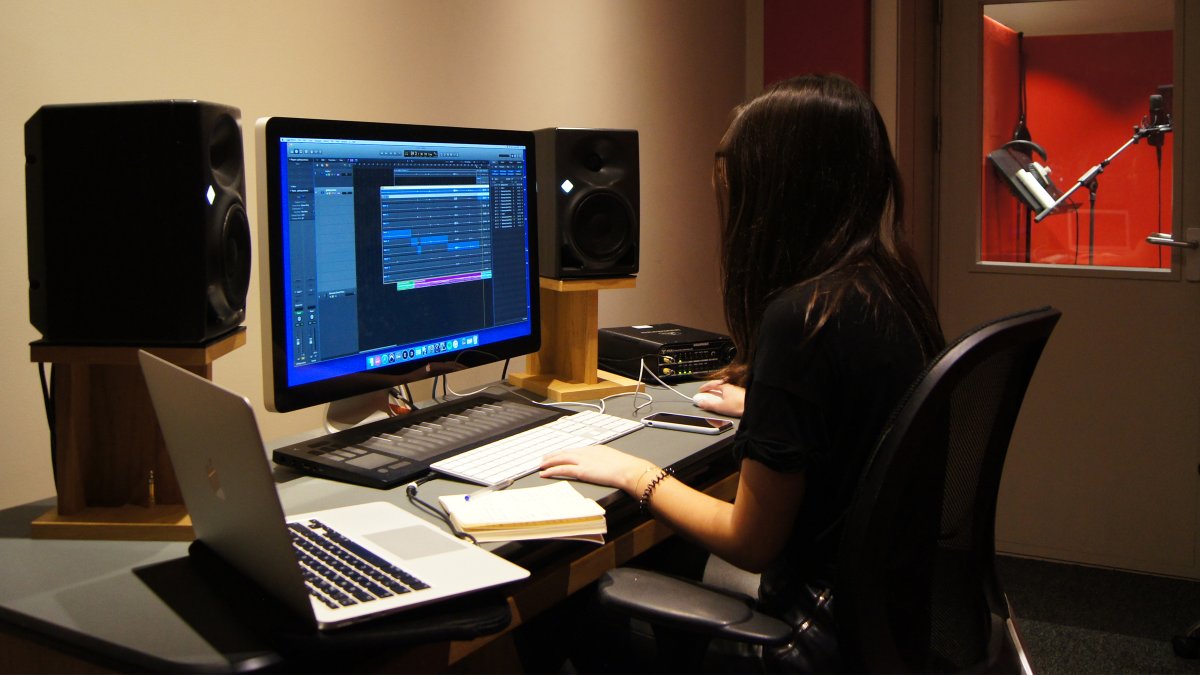 We have spaces to be musically creative
Our Performing Arts Technology Studios have been purpose-built to acoustic specifications and with professional studio equipment. There are plenty of music practice rooms, ensemble rehearsal rooms, edit suites and a wide range of musical instruments, from Marimba, to timpani, to three Steinway Grands. 
We value the power of research in our teaching
Our staff, from musicologists to music historians, are experts in their field. Surrey is also home to the International Guitar Research Centre and Institute of Austrian and German Music Research. Several of our programme team members are Senior Fellows and Fellows of the Higher Education Academy. 
"The tutors in the Music department are friendly, approachable and at the top of their field. At Surrey – be prepared to be inspired, work hard and have fun."

Ben, student
We want music to be your career
We offer a professional training year as part of our degrees. Our students have worked with English National Opera, Faber Music Publishers, Signum Records, London Symphony Orchestra, and more. After graduation, our students have worked in a range of roles, including Studio Manager (Spitfire Audio), touring with Ed O'Brien (Radiohead), Digital Marketing Manager (Philharmonia Orchestra), Activities and Development Officer (Haringey Music Service).  
Discover more about our music and media courses.