Facilities and equipment
We have world-class facilities and equipment including three studios, edit rooms, practice rooms and a TV studio.
Music studios
We are home to three music studios, each designed for different genres of music, with specialist equipment throughout.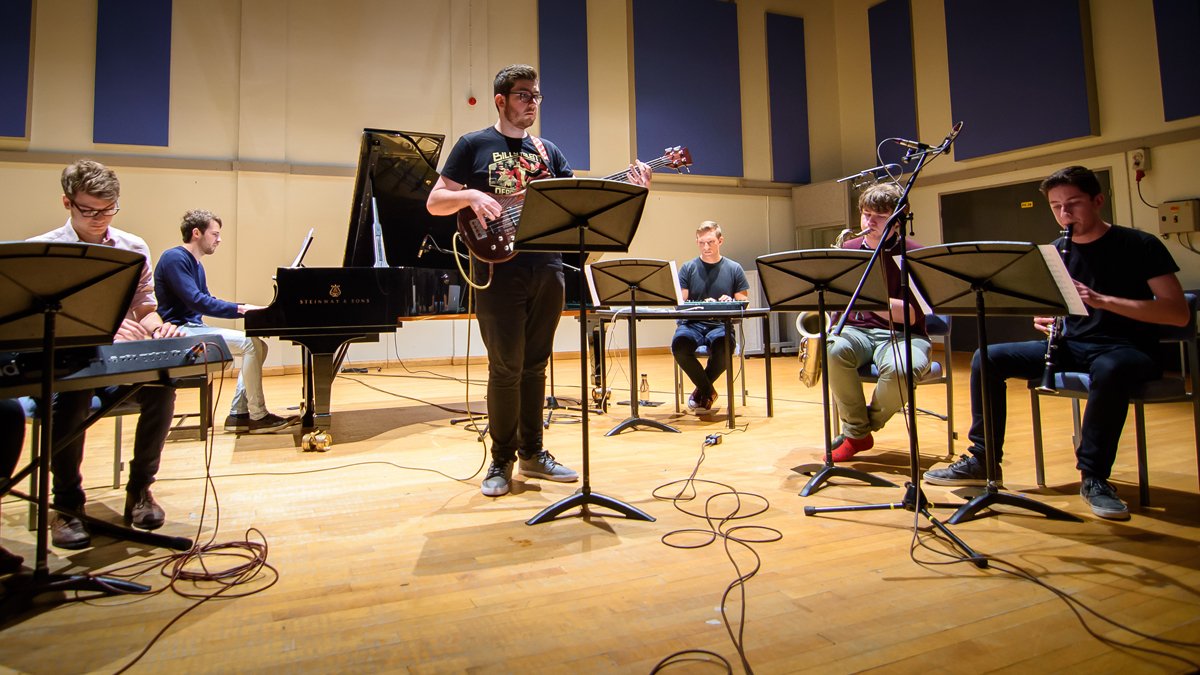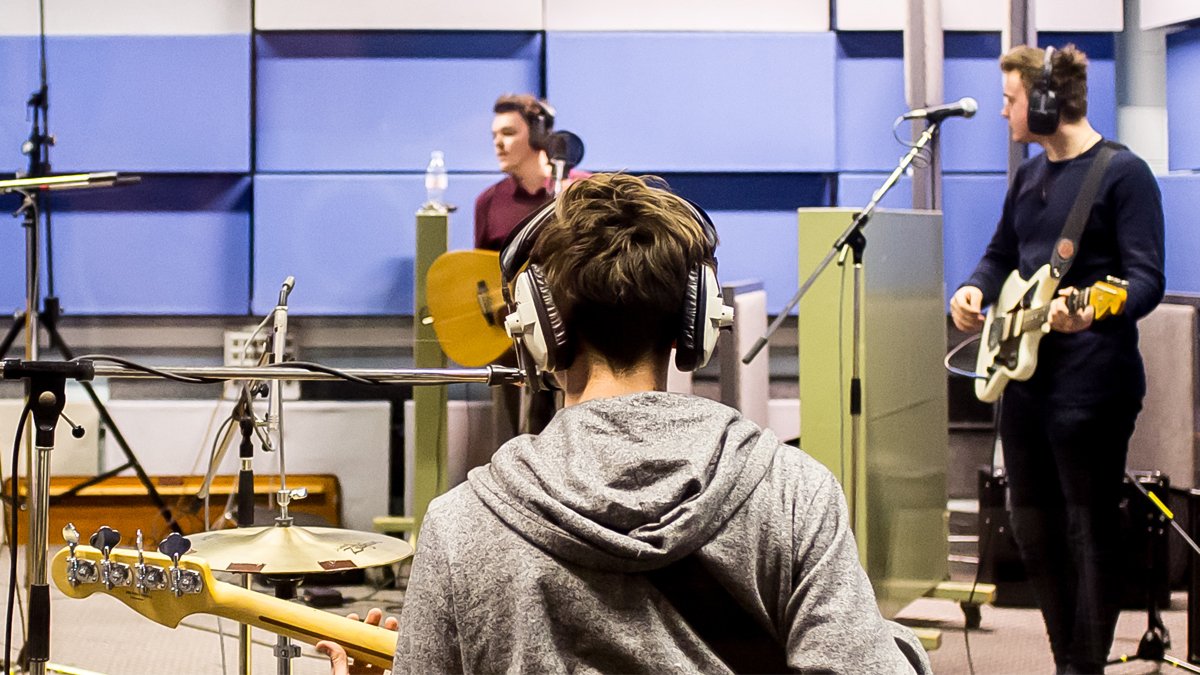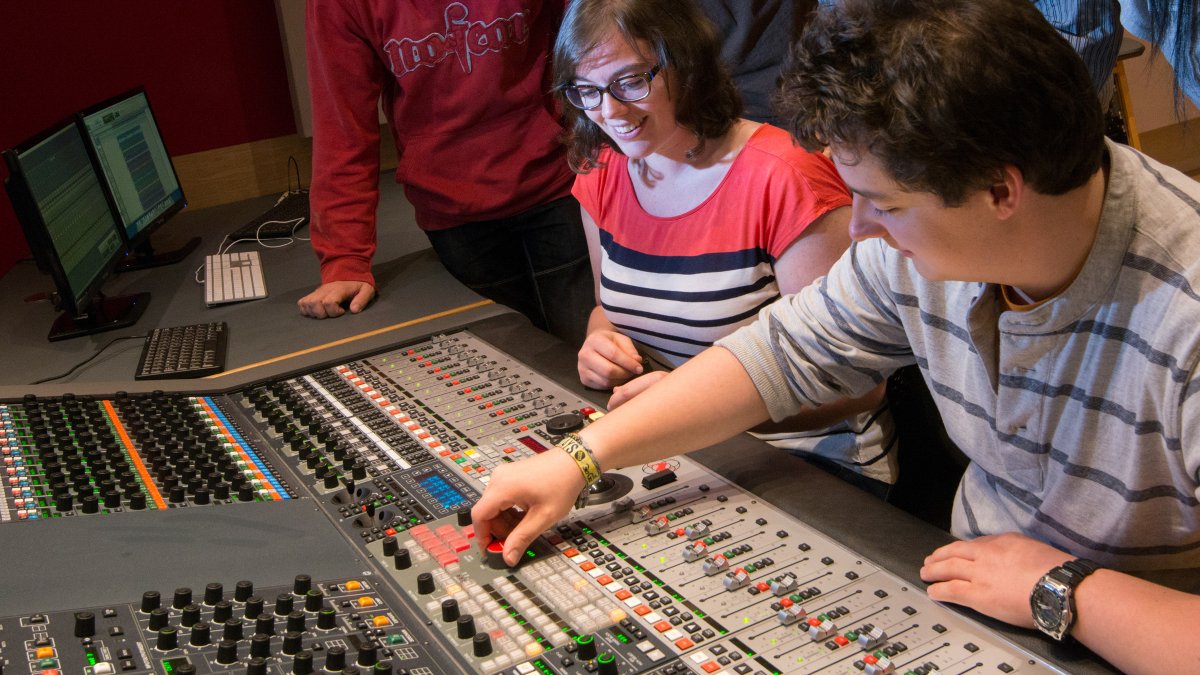 Media facilities
We are home to a TV studio, edit rooms, the ITU-R BS.1116 critical listening room and audio laboratory and Mac labs.
Practice and teaching spaces
We have a series of practice rooms for both acoustic and amplified instruments ​​​and spaces equipped specifically for music teaching.

Equipment
We are home to a vast collection of professional quality microphones, mobile equipment and band gear.