Music studios
We are home to three music studios, each designed for different genres of music, with specialist equipment throughout.
Studio 1
Studio 1 is designed predominantly for recording classical music. The studio floor is designed to be acoustically similar to a chamber concert hall, with a reverb time of around 1.1 to 1.5 seconds. The area of the studio floor is around 250 square metres, so it's possible to record anything from a solo singer to a large orchestra and choir. Also included are a Steinway D concert grand piano, a harpsichord, a range of percussion equipment and a flown microphone rigging system. Whilst designed for classical music, the studio is used for all styles of music, with some musicians preferring to record drums in studio 1 for a more reverberant sound. The studio is ideal for recording piano, strings and brass for pop tracks.
Studio 1 is also used for department concerts, including the Wednesday lunchtime concert series, all of which are recorded by Tonmeister students. These are valuable training opportunities for students as they are mixed direct to stereo and require a professional result in difficult circumstances. These recordings are also useful to students studying performance so that they can listen back to the recordings later and reflect on areas for improvement.
The control room acoustics were designed by Nick Whitaker (whose other work includes Angel, British Grove and De Lane Lea). The equipment has been selected because it is representative of that used in professional classical recording. It includes a Studer Vista 1 console, Lexicon 480 reverberation, B&W Nautilus 801 monitoring, and the Pyramix digital recording / editing system. The control room can be used for recording to stereo or multitrack formats, for multitrack editing, or for mixing pre-recorded sessions.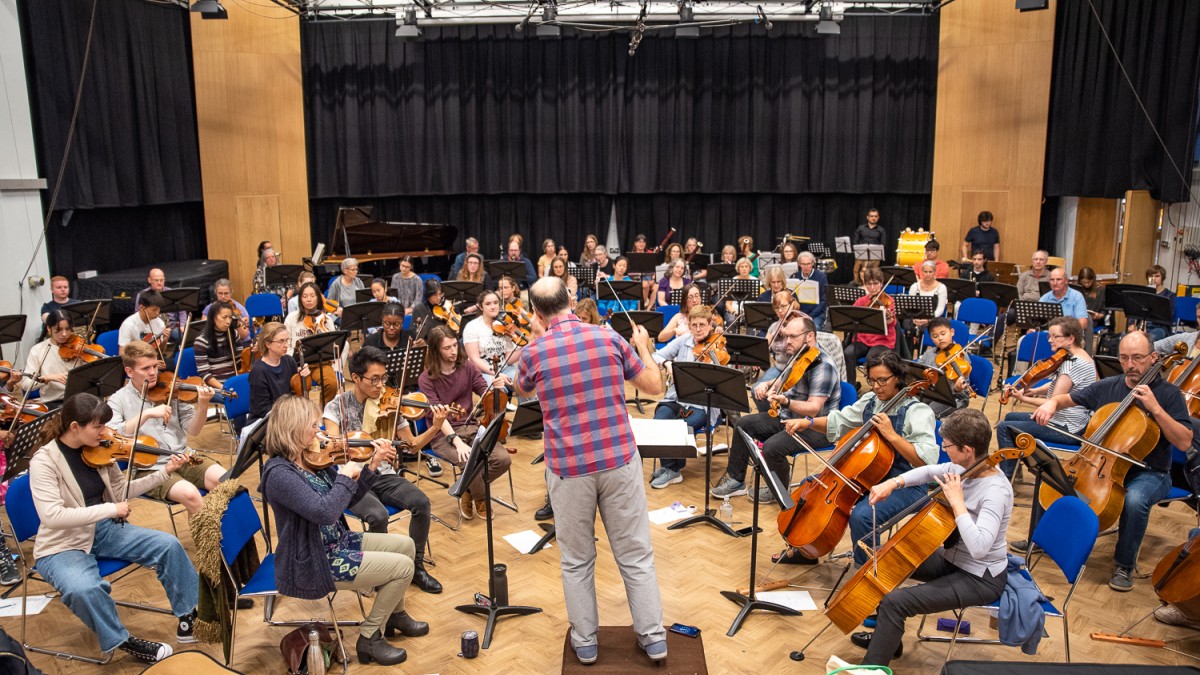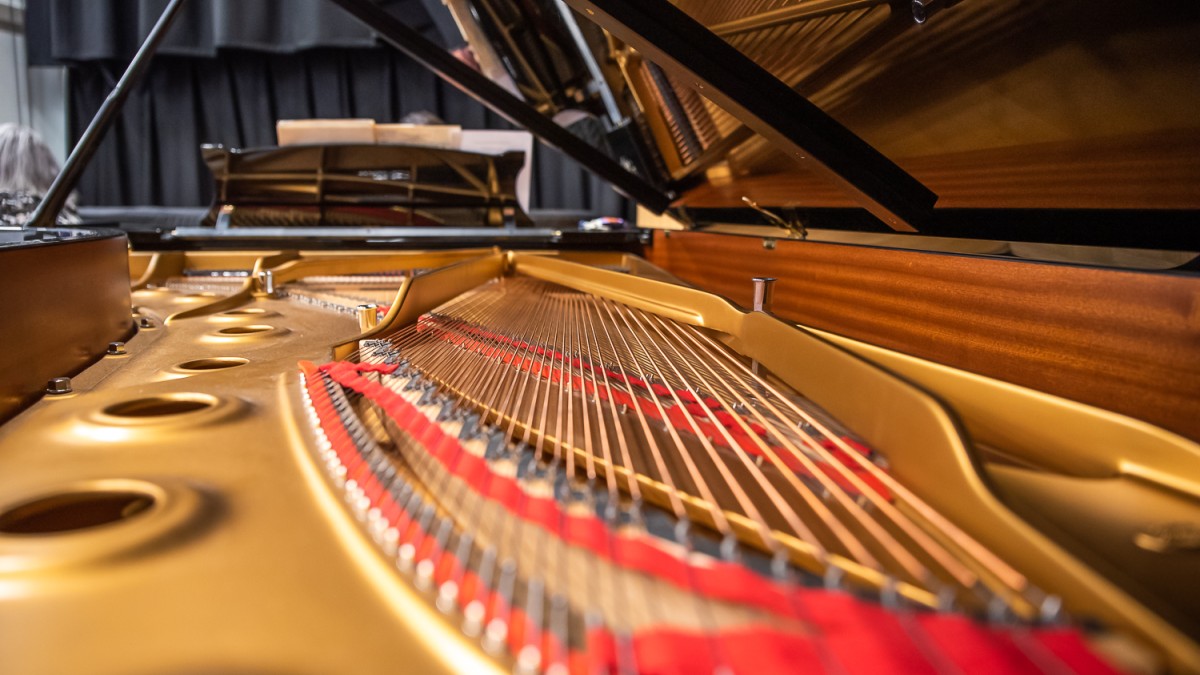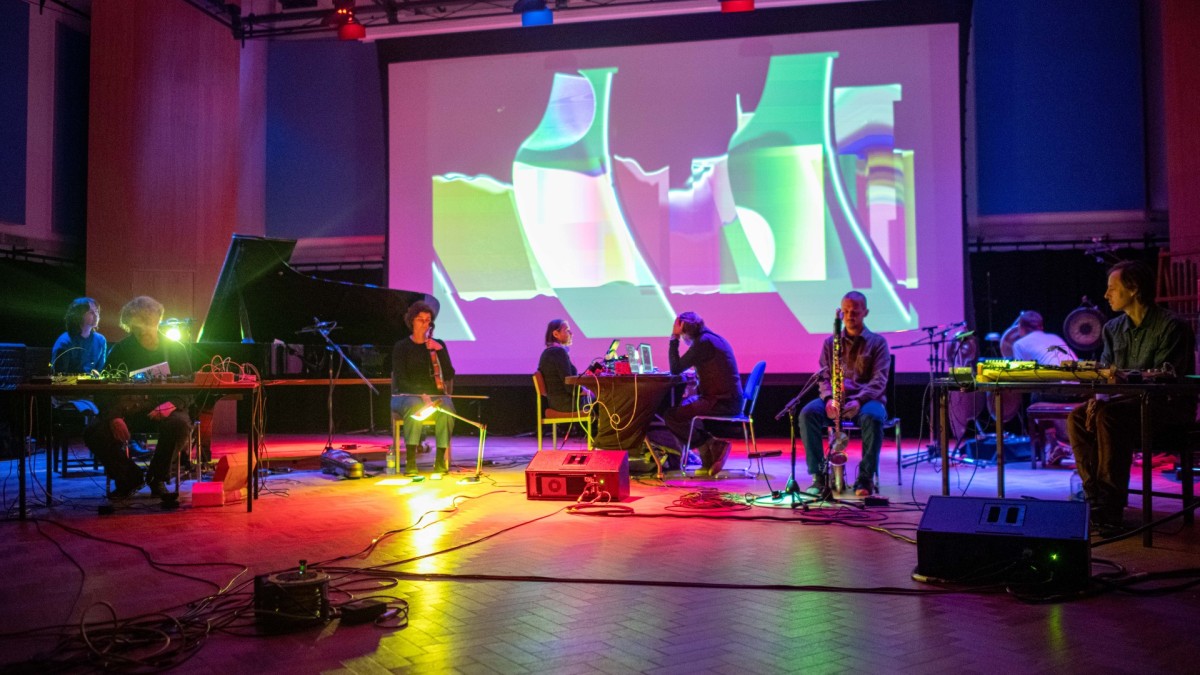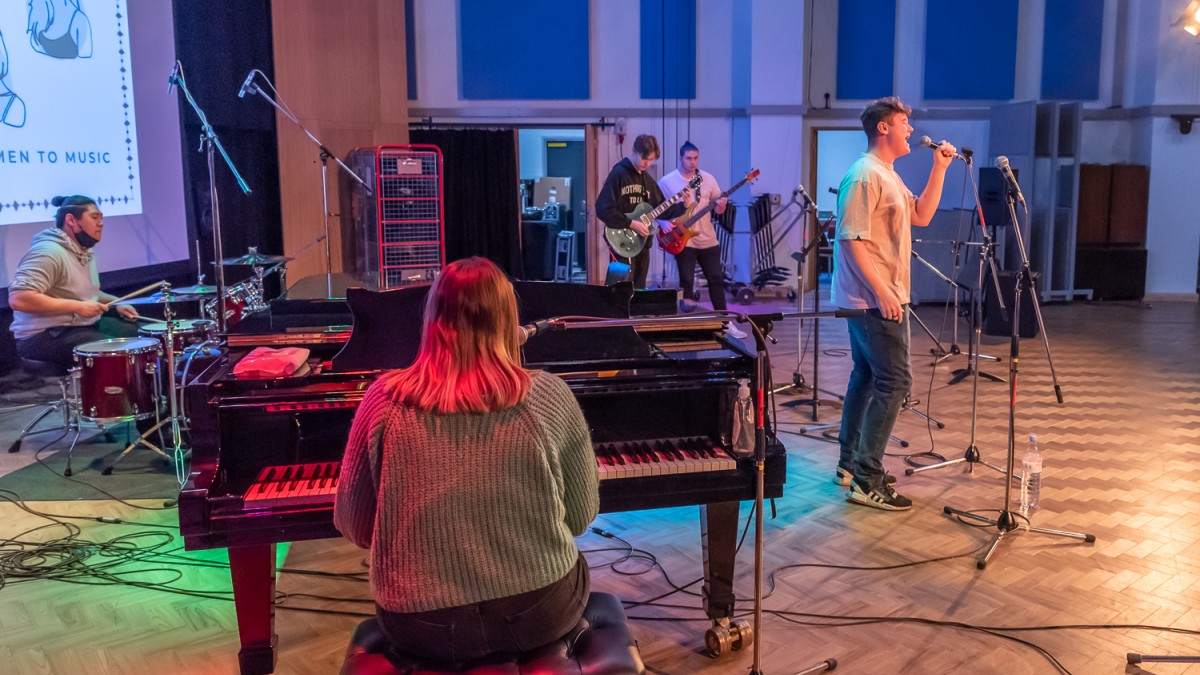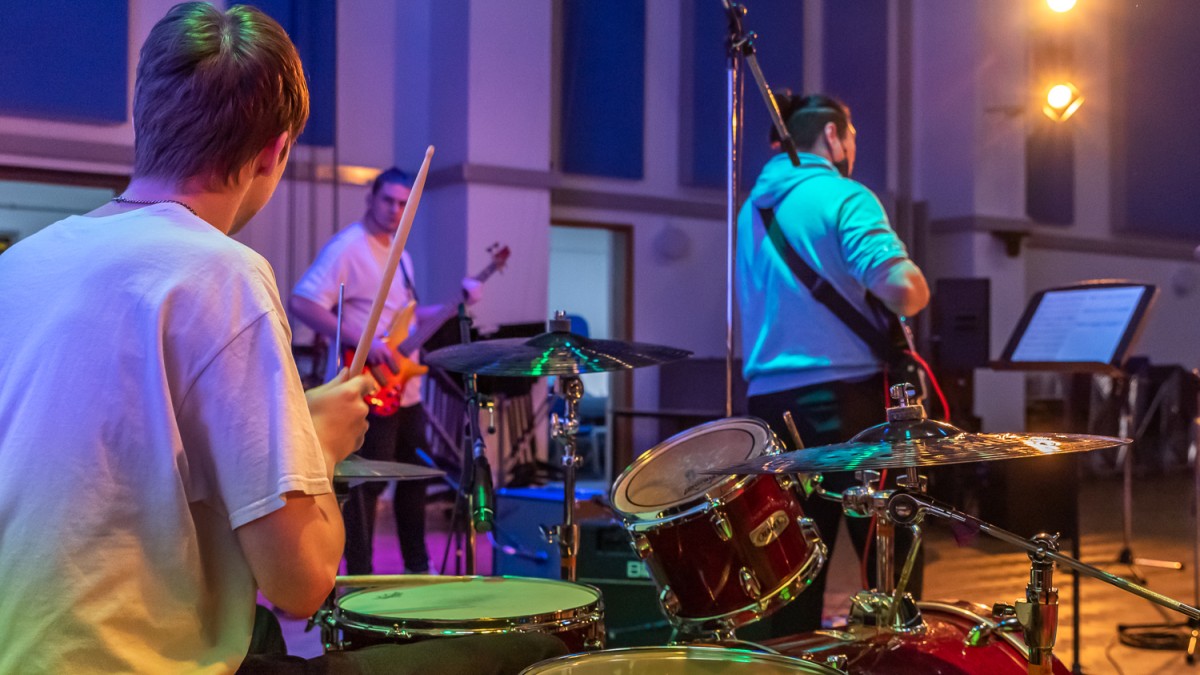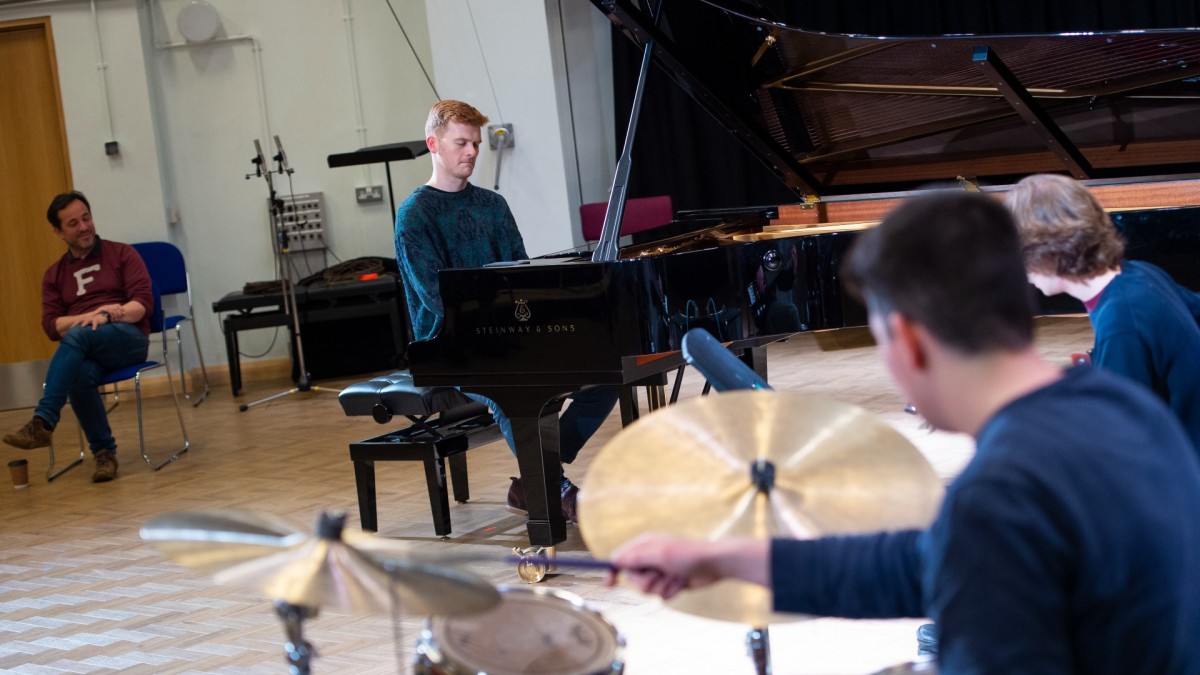 Studio 2
Completely refurbished in 2022, Studio 2 has been designed predominantly for pop recording. The studio floor is acoustically treated to be deader than Studio 1, to limit the recorded reverberation and to allow for greater separation between the instruments. This allows more flexibility and creativity when it comes to mixing tracks. The floorspace is 60 square metres, which is sufficient to record a large band.
The control room is designed to be typical of a pop studio. The acoustics have been designed by John Flynn of Acoustics Design Group (who's other work includes Abbey Road and SARM West Studios). The hub of the studio is a 48-channel Neve 88RS console, (the likes of which you will find in Abbey Road Studio 2, and Sony Music Studios in Japan).
There is also access to a range of outboard and recording equipment in Studio 2, based around a 48 input Pro Tools Ultimate system. The studio also includes Lexicon 480XL reverberation, outboard compressors from Neve and empirical labs, outboard processing from TC Electronic, ATC SCM100 monitoring, and stereo digital CD and laptop playback.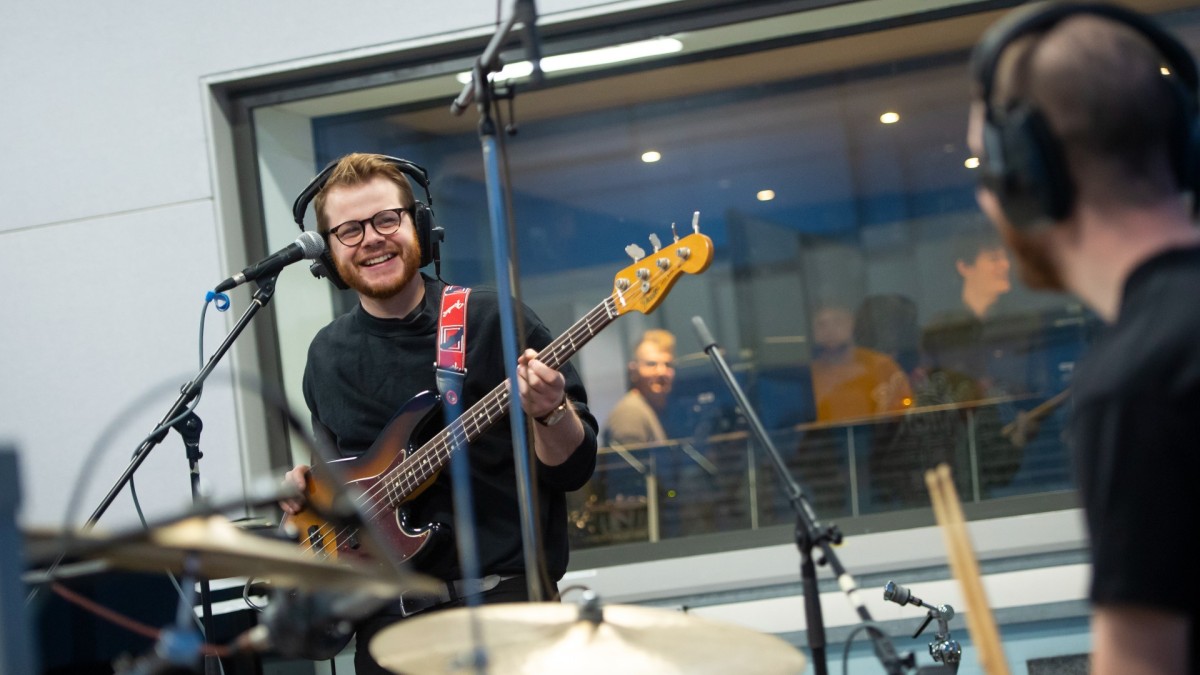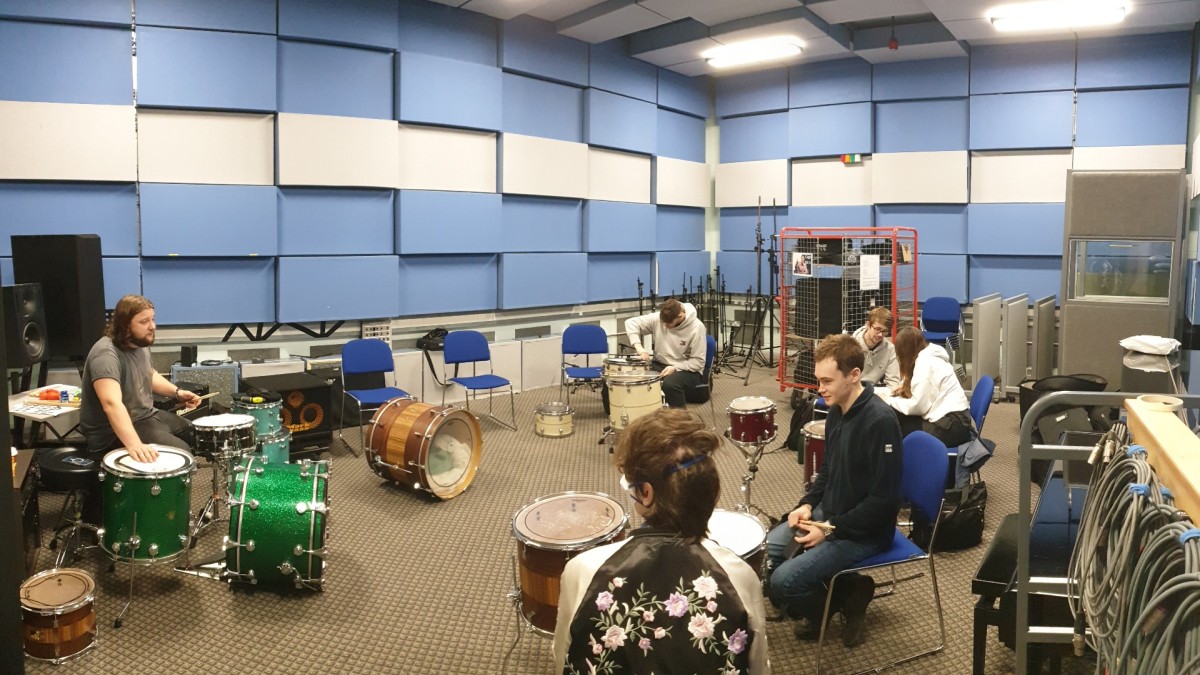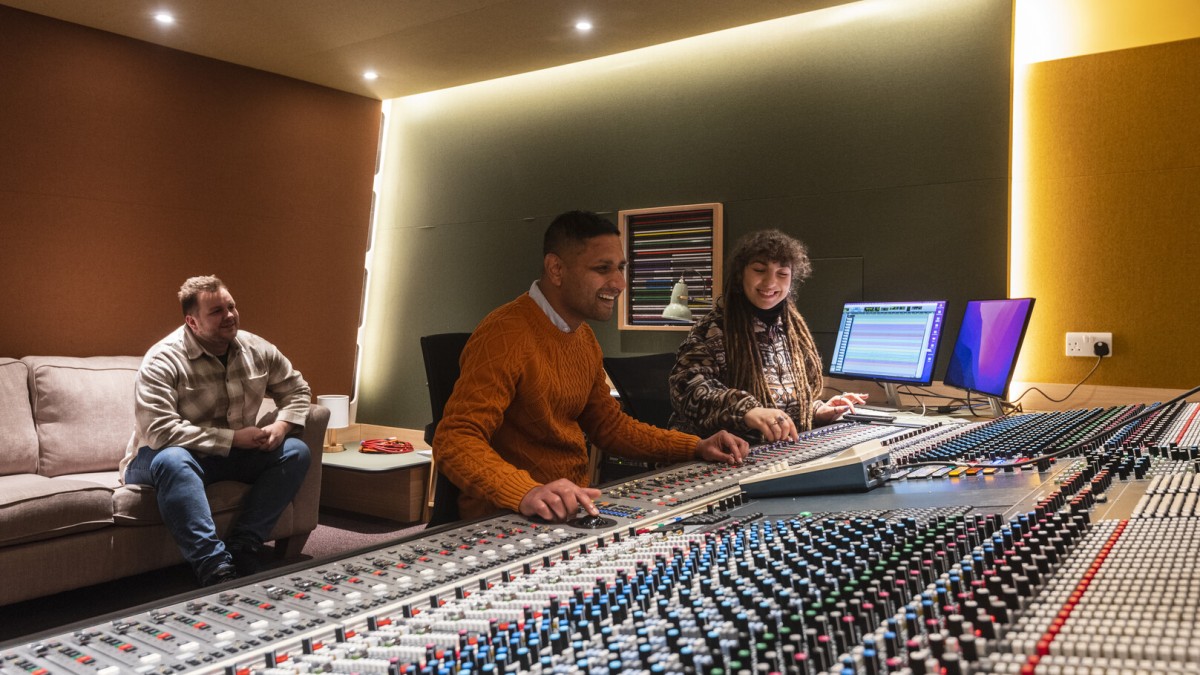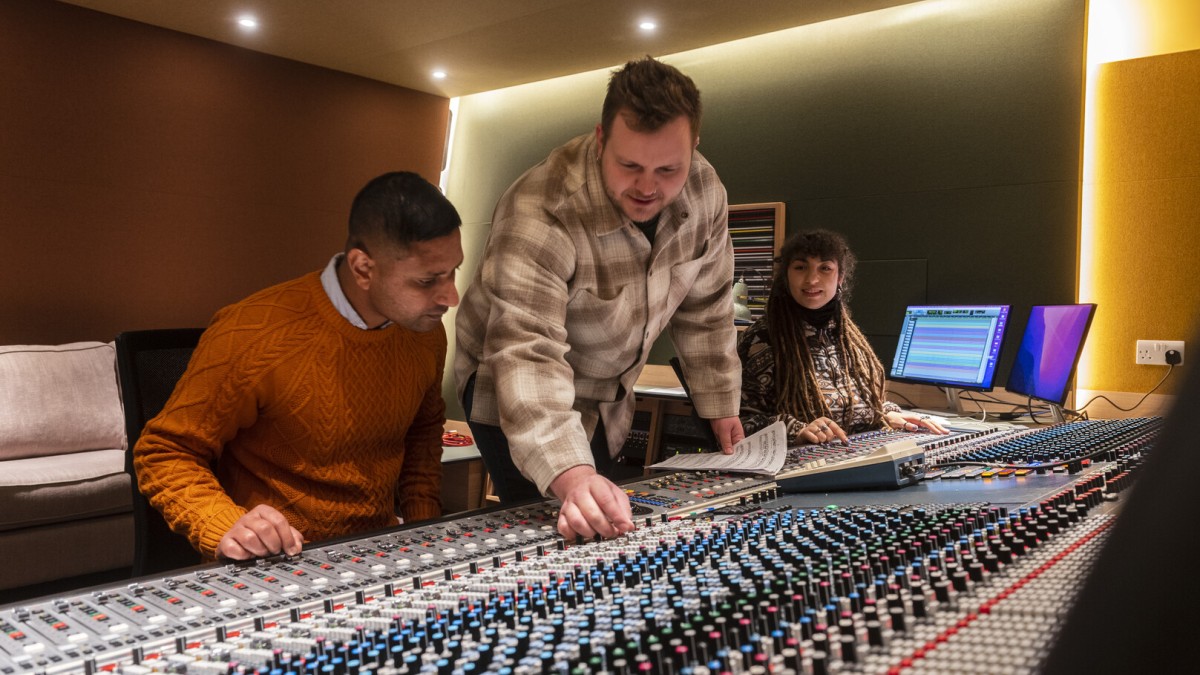 Studio 3
Studio 3 is used primarily for mixing recordings made in the other studios. It also has a small overdub room for adding additional parts to recordings, and has connections to all other studios so that recordings can be made directly from any of these facilities.
The studio was refitted in the summer of 2013, with an acoustic redesign by John Flynn and Sam Toyoshima of Acoustics Design Group (whose other work includes Abbey Road and SARM West studios). The refit included a new AMS-Neve 88D console, chosen for its high quality and similarity to a range of consoles commonly used in industry. The control surface, processing modules, and internal architecture are similar to the AMS-Neve DFC Gemini consoles that are commonly used in high-end dubbing theatres for film sound (such as De Lane Lea, Goldcrest, and Skywalker Sound). The automation is similar across all AMS-Neve consoles, such as the 88RS (found in Abbey Road, Air Lyndhurst, Sphere, and Ocean Way studios).
The studio is set up for mixing in stereo and 5.1 surround sound, and includes a 5-channel ATC monitoring system with Genelec subwoofer. There is a range of outboard processing in this studio, including Bricasti, Focusrite, SSL, Thermionic Culture and TC Electronic units. There is a Studer A80 2" 24-track analogue tape recorder with Dolby SR to allow transfer of material from Studio 2 as well as an Apple Mac Pro running ProTools HDX and Apple Logic (with 48 MADI i/o channels). Pyramix is also available to enable mixing of work recorded in Studio 1.