Contact us
See our contact details for all your enquiries.
Your Surrey contact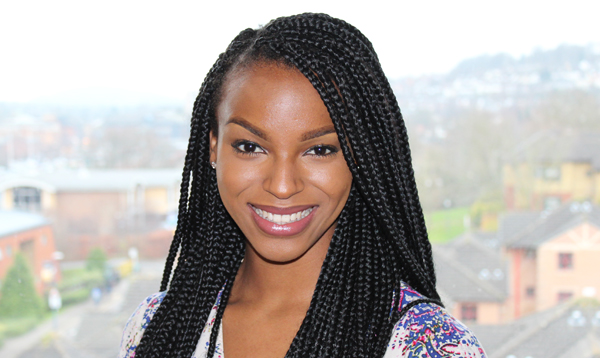 If you have any questions about applying to Surrey get in touch with us.
Mrs Ann-Marie Agyeman
Hear from our current students
If you have any questions about life at Surrey or what it's like to be a student here, you can read our student blog. You can also get in touch with our current students by email: nigeria@surrey.ac.uk.
Your country representatives
Our network of overseas representatives (often referred to as agents) have been appointed to help assist you with your application to Surrey.
Please note: using a representative is optional and independent applications will be considered on an equal basis.
Dave Abion Consulting - International Education Counselling & Placement Services
3 Olu Oni Close Off Kaffi Street, Beside Ikeja City Mall and Shoprite, Alausa, Ikeja, Lagos 100212
MRL International Educational Consultancy Services
Pepple House, 8 Broad Street, Great Cambourne, Cambridge - CB23 6HJ, Nigeria
Nubi Educational Counselling Ltd.
300A Surulere Way, Dolphin Estate, Ikoyi, Lagos, Nigeria
SI-UK Education Council - Nigeria
Abuja Office: Aduvie International School, 1 Aduvie Close off Aduvie way, Jahi, Abuja
Lagos Office: 2 Ahmed Onibudo Street, Victoria Island, Lagos
UKEAS - Nigeria
VantageScope360
Suite B8,1st Floor, S H M Complex, Mabushi, Abuja, Nigeria
I-Excel Education Consulting Ltd.
C/O People's First Consult, Plot 7B(3), Block 74, Adekunle Banjo Avenue, off CMD Road, Magodo GRA, Phase 2, Lagos, Nigeria