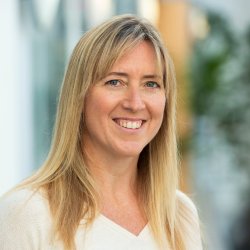 Eleanor Mill
---
Postgraduate Research Student
My research project
A human-AI collaboration method to inform fraud strategy
My work focuses on how best to implement artificial intelligence in a practical way so as to ensure transparency of what can sometimes be highly complex and opaque automated decision-making. This transparency is particularly relevant in financial decision-making where decisions can be impactful to people's lives, therefore requiring an element of human oversight (and hence understanding) to satisfy moral and regulatory obligations.
Supervisors
University roles and responsibilities
University Ethics Committee
My qualifications
1996
BSc Mathematics
University of East Anglia
2015
MSc Business Analytics
University of Surrey
My publications
Publications
This paper offers preliminary reflections on the sustainability tensions present in Artificial Intelligence (AI) and suggests that Paradox Theory, an approach borrowed from the strategic management literature, may help guide scholars towards innovative solutions. The benefits of AI to our society are well documented. Yet those benefits come at environmental and sociological cost, a fact which is often overlooked by mainstream scholars and practitioners. After examining the nascent corpus of literature on the sustainability tensions present in AI, this paper introduces the Accuracy-Energy Paradox and suggests how the principles of paradox theory can guide the AI community to a more sustainable solution.