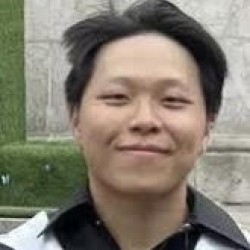 Ho Yin Wickson Cheung
---
Postgraduate Research Student
PhD
About
First year PhD student undertaking research mainly on air quality.
My qualifications
2021
MSc Environmental System Engineering
University College London
2020
BEng Mechanical Engineering
Swansea University
Affiliations and memberships
Research

Research interests

Urban fluid mechanics; Air quality (Indoor and Outdoor); Environmental Engineering; Mechanical Design; 3D Modelling and simulation; Aerosol transmission

Research projects

HEALTHY SAILING is a research and innovation action that aims to improve the quality of passenger shipping services, facilitate recovery from the COVID-19 pandemic and make passenger shipping safer, more resilient, competitive and efficient. The project supports substantially reducing the spread of communicable disease on board passenger ships through improved health and hygiene operations, while also addressing strategic goals for the overall safety and resilience of transport, climate neutrality and European leadership in key industries.
 

Airborne Infection Reduction through Building Operation and Design for SARS-CoV-2 (AIRBODS) is a UKRI-funded research programme led by Prof Malcolm Cook at Loughborough University in partnership with University College London, the University of Nottingham, the University of Cambridge, the University of Sheffield, London South Bank University and Wirth Research. The need to better understand airborne transmission of viruses such as SARS-CoV-2 within the built environment is now undeniable. It is well recognized that indoor locations, particularly when poorly ventilated, can increase the risk of infection transmission. The AIRBODS team have therefore developed guidance on how to design and operate buildings to minimize the risk of airborne transmission acknowledging any implications on energy use and thermal comfort (especially in winter) along with indoor air quality and occupancy levels as a combined consideration.