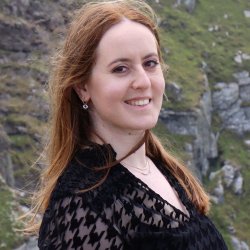 Dr Liliane Abboud
---
Lecturer in Marketing
PhD, MSc, BBA, AFHEA
Biography
Lily Abboud is a Lecturer in Marketing at Surrey Business School, University of Surrey. She obtained a PhD in Marketing from Alliance Manchester Business School, The University of Manchester.
Her research focuses on customer experience and engagement, service encounters and consumer psychology. Her research work appeared in the Journal of Business Research and the Journal of Service Management, and was presented at various national and international conferences. Lily also taught several research and marketing modules at undergraduate and postgraduate levels.
Research
Research interests
Customer/actor engagement
Service encounters (value co-creation)
Consumer wellbeing
Digital marketing
My teaching
Research in Marketing (UG) - Module Leader
Consumer Behaviour (UG)
Retail Consultancy Project (UG)
Marketing (PG)
My publications
Publications
Story, V., Zolkiewski, J., Verleye, K., Nazifi, A., Hannibal, C., Grimes, T., and Abboud, L.
(2020).
"Stepping Out of the Shadows: Supporting Actors' Strategies for Managing End-User Experiences in Service Ecosystems", Journal of Business Research, 116, pp. 401-411.
Abboud, L., As'ad, N., Bilstein, N., Costers, A., Henkens, B., and Verleye, K.
(2021).
"From Third Party to Significant Other for Service Encounters: A Systematic Review on Third-Party Roles and Their Implications", Journal of Service Management, 32(4), pp. 533-559.