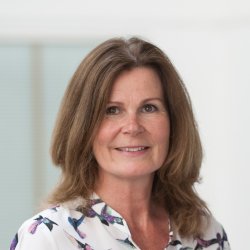 About
Biography
I have held a number of roles within the Faculty as a Senior Lecturer, including Director of Studies for the Diploma in Higher Education in Operating Department Practice for six years and Head of Student Support for three years. Currently I am the Director of Studies for Education for Healthcare Professionals, which has a number of awards; Post Graduate Certificate in Education, Post Graduate Diploma in Education and Masters in Education pathway.
I have vast experience as an External Examiner for ODP programmes, reviewing programmes at Oxford Brookes, Anglia Ruskin and Birmingham City University. 
I am also a panel member for the HCPC tribunal services; fitness to practise member.
University roles and responsibilities
Programme Leader for MA Education for Health Professionals

Programme Leader for PGCert Education for Health Professionals

Programme Leader for PGDip Education for Health Professionals
Research

Research interests

Previous research: an inquiry into whether national policy influences the professional choices made by Student Operating Department Practitioners on qualification.
Teaching
I am the Module Leader for a variety of undergraduate and postgraduate modules including:
Undergraduate Professional Preparation Programme
Research for Professional Practice - 30 credits at Level 7 this is a large (+350 students) inter-professional module.
Continuing Professional Development
PG Cert in Education; Art of Learning and Teaching at Level 7, Supporting Education in Practice at Level 7, and Framing through the Curriculum at Level 7.
PG Diploma in Education 
MA in Education
Surgical First Assistant at Level 6
Publications
Highlights
Conway, N., Ong, P., White, N., & Rich, C. (2019) Clinical Pocket Reference - Operating Department Practice, (3rd edn). Pennant Publishing, Oxford.
Additional publications
2015 – Contributor for Health Education England – producing National Safety Standards for Invasive Procedures (NatSSIPs)