Giving children a voice in healthcare encounters: implementing a multi-platform interactive technology with children who have cancer
Team
Principal investigator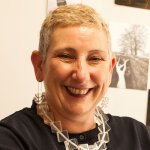 Professor Faith Gibson
Professor of Child Health and Cancer Care
Biography
Faith is a Registered Nurse, qualifying in 1981, and then in 1986 completing a second qualification as Registered Children's Nurse: both qualifications gained whilst at the University Hospital in Nottingham. During 1981-1986 Faith worked in a number of adult cancer units and a hospice, and completed her Oncology Training at the Royal Marsden Hospital in London. From 1986 to date Faith has worked at Great Ormond Street Hospital for Children NHS Foundation Trust (GOSH), undertaking a range of clinical, educational and research roles. This period includes joint appointments with UCL Great Ormond Street Institute of Child Health and London South Bank University (LSBU). She was awarded her MSc from the University of Surrey (1984), and later her doctorate from London South Bank University (2001) for her working defining generalist and specialist children's nursing.
Since completing her doctorate Faith has held a number of research posts, and was conferred as Clinical Professor of Children's and Young People's Cancer Care in 2009. This was a joint appointment between GOSH and LSBU. Faith continues with her joint appointment at GOSH in the role of Deputy Chief Nurse for Research, Nursing and Allied Health.
Faith has a research career spanning nearly 20 years. She is internationally recognised for her research in children's and young people's cancer care. This work was recognised in 2007 when she was granted Fellow of the Royal College of Nursing.
Research themes
Find out more about our research at Surrey: