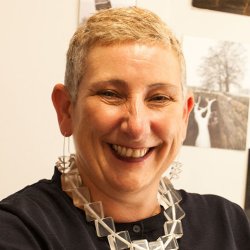 Professor Faith Gibson
---
Professor of Child Health and Cancer Care
Biography
Biography
Faith is a Registered Nurse, qualifying in 1981, and then in 1986 completing a second qualification as Registered Children's Nurse: both qualifications gained whilst at the University Hospital in Nottingham. During 1981-1986 Faith worked in a number of adult cancer units and a hospice, and completed her Oncology Training at the Royal Marsden Hospital in London. From 1986 to date Faith has worked at Great Ormond Street Hospital for Children NHS Foundation Trust (GOSH), undertaking a range of clinical, educational and research roles. This period includes joint appointments with UCL Great Ormond Street Institute of Child Health and London South Bank University (LSBU). She was awarded her MSc from the University of Surrey (1984), and later her doctorate from London South Bank University (2001) for her working defining generalist and specialist children's nursing.
Since completing her doctorate Faith has held a number of research posts, and was conferred as Clinical Professor of Children's and Young People's Cancer Care in 2009. This was a joint appointment between GOSH and LSBU. Faith continues with her joint appointment at GOSH in the role of Deputy Chief Nurse for Research, Nursing and Allied Health.
Faith has a research career spanning nearly 20 years. She is internationally recognised for her research in children's and young people's cancer care. This work was recognised in 2007 when she was granted Fellow of the Royal College of Nursing.
Research interests
Faith's research programme aims to improve the experience for children and young people, receiving and post cancer therapies (and family their members). There are five strands to her programme that focuses on understanding and improving: processes and outcomes of care for children/young people with cancer and their families; assessment and management of symptoms and development of clinical guidelines; survivorship care; the skills of the nursing workforce to deliver cancer care; and the experiences of children, young people, and young adults in hospital. She is a narrative researcher, drawing upon both qualitative and participatory research methods.
Current research
1. NIHR: Do Specialist Cancer Services for Teenagers and Young Adults Add Value? BRIGHTLIGHT study. (Whelan, Taylor, Fern, Lea, Martins et al) 1,2M2. Children with Cancer UK Evaluating HELP: an intervention for parents sharing information about leukaemia with their child. (Bryan, Richardson, Taylor, Forbat, Vindrola-Padros, et al) 154,8103. NIHR HS&DR: Pay More Attention: A national mixed methods study to identify the barriers and facilitators to ensuring children and young people with learning disabilities and their families receive equal access to high quality hospital care and services. (Oulton, Wray, Hassiostis, Jewitt, Kerry, Tuffrey-Wijne, Whiting, Russell, Kenten) 600,000.4. Health Foundation: A prospective, longitudinal study to better understand and address the support needs of parents, children and health care professionals. (Langner Bluebond, Bayliss, Hargrave, Kelly P et al) 149,9725. Roald Dahl's Marvellous Children's Charity: The design and evaluation of a post to support the care of children and young people with an unknown genetic condition and their families. Oulton, Wray, Sell, Williams A) 33,3506. CLIC Sargent, Teenage Cancer Trust, Children's Cancer UK: James Lind Alliance research priority setting exercise: teenagers and young adults with cancer. (Fern, Phillips, Aldiss) 30,000
My publications
Publications
Gibson F, Edwards J, Sepion B, Richardson A
(2006)
Cancer-related fatigue in children and young people: survey of healthcare professionals' knowledge and attitudes.,
Eur J Oncol Nurs
10
(4)
pp. 311-316
Fitzgerald M, Gibson F, Gunn K
(2010)
Contemporary issues relating to assessment of pre-registration nursing students in practice.,
Nurse Educ Pract
10
(3)
pp. 158-163
Clinical placements are an essential part of pre-registration nurse education. Mentors have a vital role in providing constructive feedback and assessing the student throughout their placement. There have been reports of failing to fail students in practice, however, little evidence has been provided to support this. This paper provides an insight into apparent mismatches between mentor feedback given to students in their practice assessment documents and feedback given to university and Trust staff anonymously. Our findings appear to illustrate issues of inconsistency and a lack of ability to give accurate feedback on professional values and behaviours. This is in contrast to the feedback on clinical skills - in which the mentors appeared to be in agreement, with the written comments being supported by congruent scores in the relevant competencies.
Taylor RM, Grieve A, Gibson F, Dhawan A, Franck LS
(2011)
Parental assessment of adolescent quality of life: can it replace self-assessment,
Quality of Life Research
20
(10)
pp. 1715-1720
Springer
Purpose
(a) To compare the agreement between adolescent assessments of their quality of life (QoL) and that of their mothers; (b) to explore how the comparison is influenced by the method of analysis.
Methods
Forty-nine adolescents aged 12?18 years who received liver transplants, and their mothers completed the Child Health Questionnaire self (CF87) and parent (PF50) report.
Results
There was wide variation in agreement between adolescent and parent responses depending on the method of analysis used. Analysis with t test showed no differences in physical function (t = 1.42, P = 0.16), role/social-physical (t = 0.07, P = 0.94), mental health (t = 0.55, P = 0.59) and family activities (t = ?0.40, P = 0.69). Using Pearson correlation coefficients, there were significant correlations in every domain; however, there were no intraclass correlation or concordance correlation coefficients e0.80 suggesting less than strong agreement. Finally, the Bland?Altman comparison indicated wide variation in the 95% limits of agreement ranging from ?46 to 58.5.
Conclusions
There was considerable inconsistency in agreement according to the methods of analysis. The wide variation in scores between adolescent and parent assessment of QoL suggests self rather than proxy report should be used as the primary outcome where possible.
Khair K, Collier C, Meerabeau L, Gibson F
(2013)
Multimethodology research with boys with severe haemophilia.,
Nurse Res
20
(6)
pp. 40-44
RCN Publishing
AIM: To describe the use of an innovative, multimethodological approach to exploring the day-to-day experiences of boys across a wide age range to better understand the effects of modern haemophilia treatment on their lives. BACKGROUND: Children and young people with severe haemophilia can now be treated with prophylaxis and potentially have a lifestyle close to that of those without haemophilia. However, boys frequently describe living with haemophilia as burdensome. DATA SOURCES: The study, based on a grounded theory approach, was conducted with boys aged four to 16 years old, using research methods that included photo-elicitation, 'draw and write' techniques, focus groups run by participant co-researchers and individual interviews. REVIEW METHODS: Grounded theory was used to enable rich data capture, through reshaping of research questions as theory developed. DISCUSSION: The effectiveness of the methods used is discussed, along with consideration of the issues raised. CONCLUSION: These methods are effective for use with children. They can result in robust data and are also fun for child participants. IMPLICATIONS FOR RESEARCH/PRACTICE: Understanding life with chronic disease from a child's perspective can improve clinical care through a better understanding of health behaviour and lifestyle implications.
Gibson F, Mulhall AB, Richardson A, Edwards JL, Ream E, Sepion BJ
(2005)
A phenomenologic study of fatigue in adolescents receiving treatment for cancer,
ONCOLOGY NURSING FORUM
32
(3)
pp. 651-660
ONCOLOGY NURSING SOCIETY
This ethnographic study sought parent, patient and staff views about the needs of children and young people with learning disability and their families during hospitalization. Reported here are data from 27 staff. The need for individualized care was identified, based on gaining appropriate experience and training, identifying the population, focussing on the "little things", creating a safe, familiar environment and accessing and using appropriate resources. Parents played a central role in staff's delivery of individualized care. A lack of staff experience, knowledge and communication about learning disability can mean they rely on parent's input rather than forming a true partnership with them.
PURPOSE OF THE RESEARCH: To explore the knowledge, attitudes and beliefs of nurses who administer chemotherapy to children and young people. METHODS AND SAMPLE: A national postal survey of nurses working within the 21 cancer centres in the United Kingdom and Ireland. The questionnaire included 25-items addressing the attitudes, beliefs and concerns regarding nurses' roles, support mechanisms and educational preparation related to administration of chemotherapy. RESULTS: In total 286/507 (56%) questionnaires were returned. The majority of nurses worked in inpatient +/-outpatient (78%) settings and most gave chemotherapy on a daily basis (61%). The median time working in oncology was 10 [range 0.5-32] years and time administering chemotherapy was 8 [0.1-32] years. Aspects of administration that caused the most worry included treatment side-effects, extravasation, dealing with allergic/anaphylactic reactions and knowledge deficits in colleagues. There was no significant difference in worry according to level of nurse education but those with an oncology qualification had less Knowledge-related worry (p = 0.05). There was no difference in attitude according to level of education or having an oncology qualification. There were significant correlations between time qualified, time working in oncology and the number of years administering chemotherapy and the worry domains (ranging from r = -0.14 to r = -0.24, p