How do we solve a problem like loneliness?
Team
Principal investigator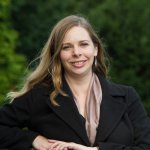 Dr Kimberley Smith
Senior lecturer in Clinical Health Psychology
Biography
I completed my BSc in Psychology and Neuroscience at the University of Liverpool (2004). After this I obtained my PhD from Trinity College Dublin in 2010. My PhD was concerned with exploring the link between depression and inflammation by studying the psychological impact of the Hepatitis C treatment Interferon-alpha. After completing my PhD I completed a postdoctoral fellowship in Psychiatry at McGill University in Canada (2011-2014) where we examined the link between depression and diabetes. I returned to the UK in 2014 to undertake a lectureship at Brunel University London (2014-2016) prior to joining the School of Psychology at the University of Surrey in 2016.
Research themes
Find out more about our research at Surrey: