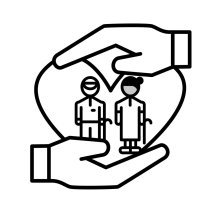 Healthy ageing and supporting long-term conditions research theme
Defining mechanisms and markers of age-related disease to improve intervention and care.
The challenge
The world's population is ageing. In Europe and North America there are already more people older than 60 years than under the age of 15. The life expectancy of those living with conditions such as dementia, metabolic illness, cancers and genetic conditions that previously prevented progression beyond childhood or middle age is increasing. And this is not just an issue for high-income countries — by 2050, 80 per cent of all older people will be living in low- and middle-income countries. Throughout the world, the increased quantity of years is not always being matched by a rise in quality of life and we need to better manage age-related changes and prevent social isolation.
Our response
Research programmes in our Healthy Ageing and Supporting Long-term Conditions Research Theme investigate long-term conditions and ageing from a subcellular to a systems and population level. Fundamental molecular and clinical investigations determine the biological mechanisms involved in ageing and disease progression and provide information about biomarkers and symptoms to monitor to assess response to treatment. Analysis of big data – from genomics to healthcare costs — enable complexities around clinical decision making to be unravelled and personalised care plans to be devised. Studies to co-design interventions and services inform approaches to maximise independence, physical capability and cognitive function, to prevent or minimise complications and to enable successful adaptation to multimorbidity.
Research projects
Active projects
Completed projects