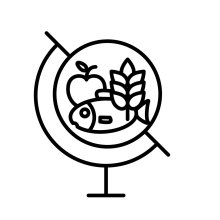 Nutrition and food security research theme
Determining dietary requirements and sustainable food choices to improve health.
The challenge
Ingesting suitable amounts of nutritious and safe food at an appropriate regularity is key to sustaining life and promoting health and wellbeing. This is not currently happening — the World Health Organisation estimates that around 60 per cent of the global disease burden is attributable in some way to poor diet or unsafe food. New thinking, knowledge, applications and governance systems need to emerge to persuade individuals to make healthy and sustainable choices for themselves and others. Better strategies to ensure food and water security, including effective food waste management, are sought throughout the world.
Our response
Research programmes within the theme of nutrition and food security address these challenges — from investigating electron shuffle in food chain-relevant microbial communities to instigating behavioural change in human populations. Biomedical, clinical and genetic studies of nutrient deficiency, nutrient handling and circadian control of metabolism inform approaches to personalised diets and disease prevention. Investigations of how nutritional requirements alter during times of illness and exertion aid menu design, including when fresh food is not easy to obtain. Understanding how diseases and drug treatments effect the GI microbiome in people and animals highlights ways to prevent contamination of food and water, reducing, for example, the likelihood of antimicrobial resistance (AMR). Studying the function and regulation of the gut-brain axis informs strategies to improving mental health.
Research projects
Active projects
Completed projects