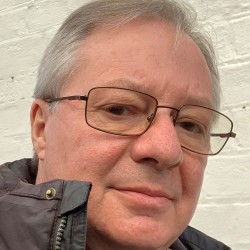 Professor Alasdair Cook
---
Professor of Veterinary Epidemiology and Public Health
BVM&S, MSc, DipECVPH, CertPM, PhD, MRCVS
About
Biography
Alasdair "Alex" Cook is a veterinary epidemiologist with more than 25 years national and international experience in livestock animal health in Government, academic and development environments. His interest in epidemiology grew from working in farm animal veterinary practice in the UK and in preventive veterinary medicine. A decade of overseas experience in Yemen, Zambia and Mexico working with poor rural communities underlined the important role that veterinary epidemiology plays in supporting animals in sustainable livelihoods and poverty alleviation. A professional life engaged with and leading multi-disciplinary teams makes Alasdair a natural proponent of the One Health perspective.
Departmental duties
Alasdair is the Veterinary Director of the Veterinary Health Innovation Engine (vHive). He is engaged in developing research and teaching in the areas of epidemiology and veterinary public health in the new School.
Research

Research interests

Alasdair's research interests are primarily in the epidemiology and control of infectious diseases, especially zoonoses. He also has a strong interest in surveillance and the impact of endemic disease on farm animal welfare and productivity. He is a firm believer in a multi-disciplinary team approach to research, engaging with molecular biologists, microbiologists and socio-economists. He founded the veterinary health innovation engine (vHive), an academic-commercial partnership between the University and Zoetis, the largest global animal health company. vHive is dedicated to creating innovative solutions to animal health issues, including digital insights for chronic diseases of companion animals.
Teaching
Alasdair contributes to teaching in epidemiology and in supervision of student research projects in the BVMSci course.
Publications
A.J.C. Cook (2013) Implementing biosecurity on dairy farms: Rewriting the 'cultural script'. The Veterinary Journal 197; 118-119
M.E. Arnold, R.M. Irvine, O Tearne, D. Rae, A.J.C. Cook, A.C. Breed (2013) Investigation into sampling strategies in response to potential outbreaks of Low Pathogenicity Notifiable Avian Influenza initiated in commercial duck holdings in Great Britain. Epidemiology & Infection 141 751-662; doi:10.1017/S0950268812001483
Sarah L. Lambton, Adrian D. Colloff, Richard P. Smith, George L. Caldow, Sandra F. E. Scholes, Kim Willoughby, Fiona Howie, Johanne Ellis-Iversen, Graham David, Alasdair J. C. Cook, Andrew Holliman (2012) Factors Associated with Bovine Neonatal Pancytopenia (BNP) in Calves: A Case-Control Study. PLoS ONE 7 (5): e34183 doi:10.1371/journal.pone.0034183
Drewe, J.A., Hoinville, L.J., Cook, A.J.C., Floyd, T. and Stärk, K.D.C. (2012) Evaluations of animal and public health surveillance systems: a systematic review. Epidemiology and Infection 140: 575-590
Smith, R P; Sanchez-Vazquez, M J; Cook, A J C; Edwards, S A (2011) Abattoir-based study investigating the association between gross pathological lesions and serological tests for Salmonella infection in pigs. Veterinary Record: 168 240 DOI: 10.1136/vr.c6823
A. Ortiz-Pelaez; M. A. Stevenson; J. W. Wilesmith; A. J. C. Cook & J. B. M. Ryan (2012). A case control study of cases of bovine spongiform encephalopathy born after July 31, 1996 (BARB cases) in Great Britain. Veterinary Record (170) 389 doi:10.1136/vr.100097
M. Kirchner, E. Marier, A. Miller, L. Snow, I. McLaren, R. H. Davies, F. A. Clifton-Hadley, A.J.C. Cook (2011) Application of variable number of tandem repeat analysis to track Salmonella enterica subsp. enterica serovar Typhimurium infection of pigs reared on three British farms through the production cycle to the abattoir. Journal of Applied Microbiology 111 960-970 DOI: 10.1111/j.1365-2672.2011.05096
Snow, L.C.; Davies, R.H.; Christiansen, K.H.; Carrique-Mas, J.J.; Cook, A.J.C. & Evans, S.J. (2011). Survey of Salmonella prevalence on commercial turkey breeding and fattening farms in the UK in 2006 to 2007. Veterinary Record (169) 493-U46 doi:10.1136/vr.d4408
Santos, AC; Roberts, JA; Cook, AJC; Simons, R; Sheehan, R; Lane, C; Adak, GK, Clifton-Hadley, FA & Rodrigues, LC (2011) Salmonella Typhimurium and Salmonella Enteritidis in England: costs to patients, their families, and Primary and Community Health Services of the NHS. Epidemiology & Infection 139 742-753 (doi:10.1017/S0950268810001615)
Ellis-Iversen, J; Smith, RP; Gibbens, JC; Sharpe, CE; Dominguez, M & Cook, AJC (2011). Risk factors for transmission of foot-and-mouth disease during an outbreak in southern England in 2007. Veterinary Record 168, 128 doi: 10.1136/vr.c6364
L. Alban, E. Pozio, J. Boes, P. Boireau, F. Boué, M. Claes, A.J.C. Cook, P. Dorny, H. Enemark, J. van der Giessen, K.R. Hunt, M. Howell, M. Kirjusina K. Nöckler, P. Rossi, G.C. Smith, L. Snow, M.A. Taylor, G. Theodoropoulos, I. Vallée, M.M. Viera-Pinto, I.A. Zimmer (2011) Towards a standardised surveillance for Trichinella in the European Union. Preventive Vet Med 99 148-160 doi:10.1016/j.prevetmed.2011.02.008
Smith, R.P.; Sanchez-Vazquez, M.J.; Cook, A.J.C.; & Edwards, S.A. (2011) Abattoir-based study investigating the association between gross pathological lesions and serological tests for Salmonella infection in pigs. Veterinary Record 168 p 240. doi: 10.1136/vr.c6823
A. D. Wales, I. M. McLaren, S. Bedford, J. J. Carrique-Mas, A. J. C. Cook, R. H. Davies (2009) A longitudinal survey of the occurrence of Salmonella in pigs and the environment of nucleus breeder and multiplier pig herds in England. Veterinary Record 165 648-657
Andrew C. Breed, Kate Harris, Uta Hesterberg, George Gould, Brandon Z. Londt, Ian H. Brown and Alasdair J. C. Cook (2010) Surveillance For Avian Influenza In Wild Birds In The European Union In 2007. Avian Diseases 54, 399-404.
Ellis-Iversen, J; Cook, AJC; Watson, EA; Nielen, M; Larkin, L; Wooldridge, M & Hogeveen, H (2009). Perceptions, circumstances and motivators that influence implementation of zoonotic control programs on cattle farms. Preventive Veterinary Medicine 93, 276-85
Smith, R. P.; Clough, H. E.; Cook, A. J. C.(2010) Analysis of Meat Juice ELISA Results and Questionnaire Data to Investigate Farm-Level Risk Factors for Salmonella Infection in UK Pigs Zoonoses & Public Health 57 39-48 DOI: 10.1111/j.1863-2378.2010.01362.
Hill, A.A., Snary, E.L., Arnold, M.E., Alban, L. & Cook, A.J.C. (2008). Dynamics of Salmonella transmission on a British Grower-Finisher Farm: A stochastic model. Epidemiology and Infection, Volume 136, 320-333
Cook, AJC; Gilbert, RM & Dunn, D (2000). Population Attributable Risk for Human Toxoplasmosis in Europe - a Case-Control study. British Medical Journal 312 142-147.