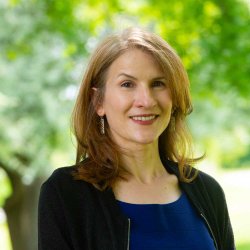 Dr Lisa Mohebati
---
Research Fellow
BSc Nutrition and Dietetics (Universidade de Brasilia), PhD International Health (Johns Hopkins University)
About
Biography
A public health nutritionist by training, my main research interests have revolved around maternal- infant interactions and how these affect nutritional outcomes. My background, training and work experience have spanned 4 countries (Brazil, the United States, Mexico and the United Kingdom) and have included other areas of Public Health as well as focusing on infant feeding in a variety of cultures.  My most recent position was as a Lecturer in Global Health at the Brighton and Sussex Medical School.
After a career break to have a family, I returned to research in 2018 as the first Nutrition Society funded Daphne Jackson Fellow in the Food, Consumer Behaviour and Health Research Centre, and the Department of Nutritional Sciences in the School of Biosciences and Medicine. My current research revolves around analysing data on maternal perceptions and expectations, feeding, growth and video-recorded interaction data from a cohort of Mexican women and their babies from birth to 6 months of age.
I am also the Bahá'í Chaplain at the University of Surrey.
Publications
Highlights
Please see publications under Google Scholar or Orcid while this page is being updated