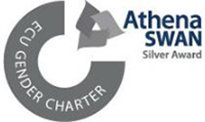 School of Biosciences and Medicine
Explore our top 10 ranked teaching, our world-leading research, our state-of-the-art facilities and the people who make up the School.
Research
Our research activity fully embraces the 'bench-to-bedside' concept and extends to the 'second translation' or bedside-to-clinical-practice domain.
Explore our departments
Our teaching and research is organised around four academic departments. Each department comprises of sections that are organised by discipline and that are pillars of research excellence.
Accredited by the Royal Society of Biology
Our undergraduate courses are accredited by the Royal Society of Biology. They have been developed to include a range of valuable transferable skills, including the ability to solve problems, evaluate evidence and analyse data.
Learn more about our undergraduate courses.
Recipient of the Queen's Anniversary Prize 2017
The Queen's Anniversary Prize for Higher and Further Education, the highest accolade for any academic institution, has been awarded to the University of Surrey in recognition of its excellence in the field of food and nutrition.