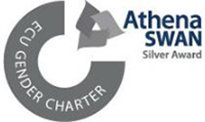 Research
Discover the vibrant research community in the School of Biosciences. Our activity fully embraces the 'bench-to-bedside' concept and extends to the 'second translation' or bedside-to-clinical-practice domain.
Research sections
Explore our research sections, which maximise our research capability by building critical mass in both the size and shape of defined areas of research.
Impact in conversation
Our researchers share their latest discoveries and how they're having a positive impact on society.

Research centres
Research in the School is supported by state-of-the-art centres of excellence.
World-leading research
93 per cent of our biosciences, health and veterinary research was rated world leading or internationally excellent in the latest UK Research Excellence Framework (REF 2014).
The REF ranked Surrey eighth out of 94 institutions in the Allied Health Professions, Dentistry, Nursing, and Pharmacy category.
Close links with regional NHS Trusts also help our translational research. For example, we were one of the founding members of Surrey Health Partners, whose goal is to increase multidisciplinary research and education in medicine and healthcare.
Areas of expertise
Discerning host-pathogen (viruses and bacteria) interactions in health and disease
Computational approaches to modeling biological systems
Developing the molecular and physiological bases of circadian rhythms, sleep, immunity and cardiovascular disease
Defining the nutritional value of micro- and macro-nutrients
Dissecting the molecular basis of and innovative ways to treat cancer, especially of the prostate
Improving disease surveillance and health outcome measurements.
Core research facilities
Our core research facilities support our research and teaching activities with world-class technologies and expertise.
Recipient of the Queen's Anniversary Prize 2017
The Queen's Anniversary Prize for Higher and Further Education, the highest accolade for any academic institution, has been awarded to the University of Surrey in recognition of its excellence in the field of food and nutrition.