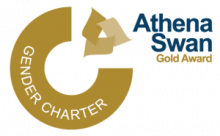 Section of Virology
Our research focuses on the relationship between the virus and the host cell, using a number of DNA viruses (HSV1, KSHV, and poxviruses), and RNA viruses (caliciviruses, flaviviruses) as model systems.
Research interests
Cellular responses to virus infection – cell defence and virus counter-mechanisms involved in the interplay between virus and cell.
Regulation of virus protein synthesis - how viruses hijack the cellular translational machinery to enable large-scale virus production.
Virus morphogenesis – the interactions and cellular transport pathways involved in virus assembly and egress.
We are expert in classical virology, molecular biology and cellular biology approaches, and use state-of-the-art techniques ranging from single cell imaging to proteomics, RNAseq and translatomics to help us build a greater understanding of how viruses successfully subvert their host cells.
Postgraduate research students