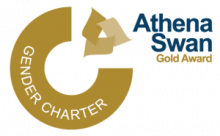 Section of Teaching Enhancement (Microbial Sciences)
This section comprises senior teaching fellows involved in delivering basic and research-led teaching content to all undergraduate and several postgraduate degree programmes within the School.
Subject areas
Bacteriology
Virology
Parasitology
Mycology
Epidemiology
Food Science
Immunology
Research interests
Dr Kikki Bodman-Smith: Immunology with particular interests in innate immunity, host:pathogen interactions and inflammation.
Dr Alison Cottell: Medical microbiology with particular interests in bacteriology, antimicrobial resistance and infectious disease epidemiology.
Dr Simon Park: Molecular genetics with particular interests in bacteriology and food safety.
Meet the team
Section lead
Section members