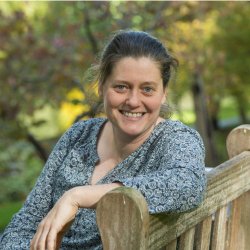 Dr Alison Cottell
---
Tutor in Microbiology
BSc (Hons) MSc PhD FIBMS FHEA
Biography
1999 - B.Sc (Hons) University of Southampton
2001 - M.Sc University of Surrey
2002 - Registration as a Biomedical Scientist with the Health Professions Council, specialising in Medical Microbiology.  
2006 - Ph.D. University of Brighton, School of Pharmacy
2007 - Postgraduate Certificate in Academic Practice, Manchester Metropolitan University
Prior to working at the University of Surrey, I was employed by the Health Protection Agency as a Biomedical Scientist, and for Wessex Environmental Microbiology Service. I have also worked as a lecturer in Biomedical Science at Manchester Metropolitan University.
Research Interests
Non-enteric Gram-negative bacteria associated with nosocomial infections
There has been a recent and significant increase in infections caused by this group of bacteria among certain vulnerable patient groups, such as those with cystic fibrosis, and those in intensive care, neonatal wards, and burns units. 
Important genera include Pseudomonas, Stenotrophomonas, Burkholderia and Sphingomonas species. These pathogens are problematic due to their intrinsic resistance to many common antibiotics, and their ability to form biofilms on medical devices. 
Current research interests in this area include characterising the outer membrane structure of clinical strains with acquired antibiotic resistance determinants, to identify changes in outer membrane protein and lipopolysaccharide profiles.   
Bacterial co- and cross-resistance between biocides and antibiotics
The use of disinfectants has increased substantially, particularly in the domestic environment, due to increasing concerns about hygiene and the increasing availability of products such as kitchenware, dentrifices and cosmetics that contain antimicrobial agents. 
At high concentrations bacteria are easily killed by disinfectants, but these chemicals are often diluted to sub-inhibitory concentrations following disposal. At low concentration some biocides, such as triclosan, have been shown to attack specific targets in bacterial cells and at sub-inhibitory concentrations it has been demonstrated that bacteria can become resistant to them. Although biocide-tolerant strains of bacteria are not resistant enough to survive at-use concentrations of biocides, they may be cross-resistant to antibiotics: fatty acid biosynthesis, for example, is inhibited by low concentrations of triclosan, and therapeutic concentrations of the anti-tuberculosis antibiotic isoniazid. Alternatively, bacterial strains can become hypersusceptible to one or more antimicrobial agents following exposure to a chemically unrelated agent.
Current interests in this area include dynamics of resistant phenotypes in stepwise-trained antimicrobial resistant organisms, and reversion to wildtype MICs of bottlenecked populations. 
Teaching
Undergraduate teaching
Level 1:
BMS1009: Practical Microbiology and Physiology
BMS1010: Microbiology: Microbes and Man
BMS1017: Practical Microbiology 1: The Microbial World (Module Organiser)
BMS1018: Practical Microbiology 2: Microbes in Action (Module Organiser)
BMS1021: Biomedical Science Practice 1 (Module Organiser)
Level 2:
BMS2028: Microbiology systems
BMS2029: Cellular Microbiology
BMS2030: Current Topics in Microbiology (Module Organiser)
BMS2031: Biomedical Science Practice 2 (Module Organiser)
Level 3:
BMS3030: Epidemiology and Control of Infectious Diseases (Module Organiser)
BMS3047: Microbial Exploitation
Postgraduate teaching
M.Sc Medical Microbiology
MMIM002: Antimicrobial Agents (Module Organiser)
MMIM008: Epidemiology and Disease Control (Module Organiser)
Departmental Duties
Admissions tutor for Microbiology, Biotechnology, and Veterinary Bioscience degrees
Affiliations
Fellow of the Institute of Biomedical Science
Fellow of the Higher Education Academy
Member of the American Society for Microbiology
Member of the Society for General Microbiology
Member of the Society for Applied Microbiology
My publications
Publications
Cottell A, Denyer SP, Hanlon GW, Ochs D, Maillard J-Y
(2009)
Triclosan-tolerant bacteria: changes in susceptibility to antibiotics,
JOURNAL OF HOSPITAL INFECTION
72
(1)
pp. 71-76
W B SAUNDERS CO LTD