Investigation of the effects of duodenal resurfacing on women with polycystic ovarian syndrome and insulin resistance
Team
Principal investigator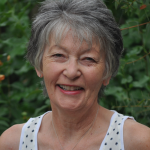 Dr Barbara Fielding
Associate Professor in Nutritional Sciences
Biography
After obtaining my BSc in Biology at the University of York, I worked in the Dept of Child Health, University of Manchester based at The Royal Manchester Children's Hospital, where I obtained my MPhil. I then moved to the University of Oxford where I studied for a PhD on the action of the enzyme lipoprotein lipase with Prof Keith Frayn.
I set up a mass spectrometry lab at OCDEM (University of Oxford) in 2003 which enabled me to collaborate widely, using stable isotopes as tracers of metabolism. This included Cambridge in the UK (MRC CORD) and in Europe through a 'Framework 6' collaboration (HEPADIP).
I joined the University of Surrey in 2010 as a Senior Researcher and was appointed Lecturer in 2013, Senior Lecturer in 2017 and Reader in 2019.
Research themes
Find out more about our research at Surrey: