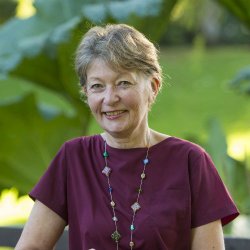 Barbara Fielding
---
Lecturer in Human Nutrition
Biography
Biography
After obtaining my BSc in Biology at the University of York, I worked in the Dept of Child Health, University of Manchester based at The Royal Manchester Children's Hospital. My research initially focused on the appearance of the cortisol circadian rhythm in children and then urinary albumin excretion in diabetic children. I obtained an MPhil in Manchester and then moved to Oxford where I studied for a PhD on the action of the enzyme lipoprotein lipase with Prof Keith Frayn.
I set up a mass spectrometry lab at OCDEM (University of Oxford) in 2003 which enabled me to collaborate widely, including Cambridge in the UK (MRC CORD) and in Europe through a 'Framework 6' collaboration (HEPADIP).
I joined the University of Surrey in 2010 from the University of Oxford where I still retain an affiliation.
Research interests
My main interest is human fatty metabolism - how this is impaired in obesity and type 2 diabetes and how it is affected by diet. Using fatty acid stable isotope tracers combined with arterio-venous measurements in Oxford we have shown how adipose tissue fatty acid metabolism is down-regulated in obesity with concomitant failure to deposit meal fatty acids. I am interested in how hepatic and adipose tissue fatty acid metabolism relates to abdominal obesity in women and how this relationship is affected by menopausal status.
Fatty acids in tissues and cells can be used as biomarkers of intake and I am using this technique in a variety of projects. I am also interested in the in vivo synthesis of n-3 fatty acids and currently have a PhD project investigating this in men and women (in collaboration with the University of Southampton) funded by the BBSRC DTP and the Rank Prize Funds.
In Prof Margot Umpleby's lab, I have set up some of the isotopic techniques that I have developed in Oxford and we are using them in on-going projects at Surrey. For example the isotopic desaturation index allows us to estimate the action of the enzyme stearoyl CoA desaturase (SCD) in relation to carbohydrate intake. The product of SCD, palmitoleic acid, is associated with insulin resistance. I am also interested in vitamin D metabolism and how vitamin D status is impaired in obesity.
Teaching
Module organiser for 'Fundamentals of Human Nutrition', Human Nutrition MSc programme and 'Lipids and Essential Fatty acids', Nutritional Medicine MSc programme. I teach on the Human Nutrition and Health, and Clinical Science MScs as well as the Biomedical Science Undergraduate programme.
Departmental duties
I organise the postgraduate research seminar series. This allows students to present their work at all stages of their research.
Affiliations
Oxford Centre for Diabetes, Endocrinology and Metabolism (OCDEM), University of Oxford
Member of the Editorial Board of the British Journal of Nutrition
Treasurer of the European Lipoprotein Club
Awards
In 2010, I was awarded the Cuthbertson Medal by the Nutrition Society for my work in human nutrition and metabolism.
My publications
The publications feed from the University repository is currently unavailable. Please check again later.