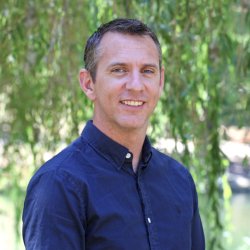 Dr Andrew Hulton
---
Senior Lecturer in Sport and Exercise Sciences
BASES Accredited Sports Scientist for Scientific Support (Physiology), and a Fellow of The Higher Education Academy
About
Biography
Andrew Hulton is a Senior Lecturer in Sport and Exercise Science, he joined the university in 2016. Previous to joining the university of Surrey he received his Master's degree in Sport Physiology in 2004 from Liverpool John Moores University, before going on to complete a PhD focusing on pre-exercise nutritional strategies for intermittent exercise. Prior to Andrew's role in teaching and research at higher education, he was a Sports Science Officer at his previous university working on various applied projects within the world of sport physiology and nutrition. Further to Andrew's academic work he has also continued to work as an applied practitioner, he has worked as a nutritional consultant at Premiership and Championships football clubs, and as a Physical Performance Coach at the English Football Association, working primarily with the women's U19 and U20 squads, where he has been a part of the support staff during three European Championships and a World Cup.
Research interests
Andrew's research interests are linked to training and nutritional strategies to enhance adaptations to inform practice and improve performance. Initial research themes focused on nutritional feeding specific to intermittent exercise, with this research aiming to maintain an ecological approach that can be applied to real sporting settings. Current research projects include the use of caffeine to enhance sports performance in various forms and sports. 
Research collaborations
Prof Don MacLaren, LJMU. Prof Barry Drust, University of Birmingham. Dr James Malone, Liverpool Hope University, Dr Marco Beato, University of Suffolk, Dr Kaio Vitzel, Massey Institute of Food Science and Technology
Teaching
Together with colleagues from the School of Biosciences and Medicine, Andrew will teach on the BSc Sport and Exercise Science programme.
Andrew leads four modules on the Sports and Exercise Science programme- 1. Human Nutrition for Sport and Exercise 2. Performance Training and Assessment 3. Performance Analysis 4. Sports Nutrition. In addition to these he teaches on a variety of modules across programmes within the department.