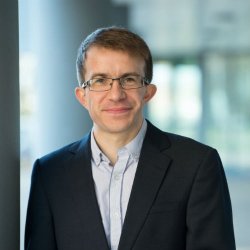 Dr Dan Horton
---
Senior Lecturer in Veterinary Virology, School Research Director, Programme Leader (MSc Vet Microbiology)
MA VetMB MSc PhD MRCVS DipECZM
Biography
Dan graduated as a veterinarian from the University of Cambridge, UK, with an intercalated MA in zoology in 2002. After a period in mixed and second opinion exotic animal veterinary practice he completed an MSc in Wild Animal Health in London in 2005. He then undertook a PhD working at Cambridge University, the APHA and CDC Atlanta USA, on zoonotic viral diseases of wildlife.
He completed his PhD in 2009 and joined the Virology Department at APHA Weybridge, undertaking surveillance and research programs for viral diseases of wildlife. In February 2014 he joined the School of Veterinary Medicine as a Lecturer in Veterinary Virology, continuing research into zoonotic viral diseases and teaching at undergraduate and postgraduate level. He is School Research Director and Programme Lead for the MSc in Veterinary Microbiology.
Research
Research interests
Research in my group is focussed on reducing the animal and human health burden caused by diseases that cross species barriers.
Approaches include fundamental work on the evolution of viral pathogens, through to the applied aspects of control policy in current national and international rabies projects. An area of particular importance is the wildlife-livestock-human interface and its role in the emergence of pathogens. My previous research has given me a multifaceted perspective on this, including work characterising novel BSL3 pathogens in vitro and in-vivo, as well as planning, undertaking and interpreting data from surveillance programs for zoonotic pathogens in wildlife and domestic animals. Working in this area of viral zoonoses gives the one-health concept real meaning: in order to assess the risk posed by zoonotic infections you need to study the reservoir and the ecological niche that reservoir occupies, as well as the biology and behaviour of potential spill-over hosts.
An additional and allied area of interest is building veterinary and laboratory capacity internationally with obvious benefits for global biosecurity. This interest has been developed through several international collaborations on rabies, where I have combined technical assistance with research on the epidemiology of rabies.
Current work includes:
OneHealth European Joint Programme (OneHealth EJP). A landmark European consortium project including 41 partners from 18 countries, taking a OneHealth approach to the challenges of foodborne zoonoses, antimicrobioal resistance and emerging threats.
Understanding constraints and drivers acting on viruses that cross species barriers, using rabies virus as a model (Academy of Medical Sciences Springboard Award, supported by the Wellcome Trust). Post-Doctoral Research Assistant, Yasaman KalantarMotamedi
Mechanistic constraints on the acquisition of variation by alphaviruses, BBSRC iCASE studentship, PhD student Tom Nicholson, collaborative supervisors Rennos Fragkoudis (Pirbright Institute) and David Ulaeto (DSTL)
Survival strategies of Rift Valley Fever Virus (PhD Student Sarah Lumley, collaborative supervisors Anthony Fooks, Nicholas Johnson (APHA), Roger Hewson (PHE) and Jolyon Medlock (PHE).
The Development and Application of Oncolytic Virotherapy for Treatment of Canine Malignant Tumours (Humanimal Trust, PhD student Nicola Pratt)
Bats and Birds Research Network, Newton Fund Institutional Links Programme with The Pirbright Institute, APHA UK and , University of Sao Paulo and University of Campinas, Brazil
My teaching
Programme Lead, MSc Veterinary Microbiology
MSc Veterinary Microbiology Module 10: 'Systems diseases of animals: CNS and Skin'
Veterinary Medicine and Science Structure and function One- Cells and Genes in context.
Veterinary Medicine and Science Foundations of Disease modules
MSc Medical Microbiology
Biomedical Science Vet Public Health and Animal Infectious Diseases