---
news
The healthier world of tomorrow?
In recognition of this year's World Health Day, Dr Dan Horton and Professors Susan Lanham-New, Christian Heiss and Roberto La Ragione from the Faculty of Health and Medical Sciences explore the factors that would influence a healthier world for all.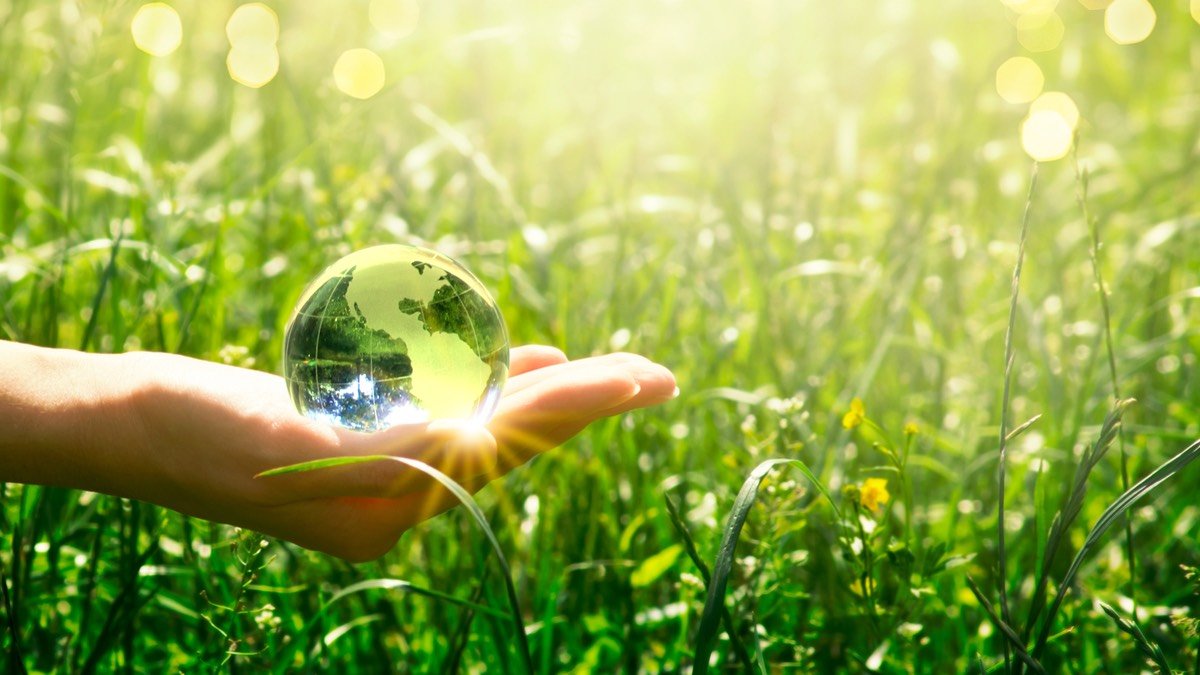 What would a healthier world look like? Let's first consider what 'health' actually means. The definition of health has changed as the world has changed. Whilst the World Health Organisation (WHO) now defines health as "a state of complete physical, mental and social wellbeing and not merely the absence of disease or infirmity", the absence of disease is an important component of it.
The absence of disease 
Clearly, age-related disease come to mind such as diabetes and vascular disease placing prevention in the middle of the mental picture we would draw of a healthier world. Worldwide, the number of people with diabetes rose from 108 million in 1980 to 422 million in 2014 and is predicted to reach 578 million by 2030. Diabetes is a major cause of blindness, kidney failure, heart attacks, stroke and lower limb amputation. In the UK alone more than 4.8 million people are living with diabetes and every week diabetes leads to 185 amputations and more than 700 premature deaths. Vascular disease follows a similar trend and is in part driven by the 'diabetes epidemic'.
... the 'healthier world of tomorrow' requires that scientists today build the knowledge base to create that 'healthier world of tomorrow'.
Equal access to a healthy lifestyle 
A healthy diet, regular physical activity, maintaining a normal body weight, reducing (or avoiding) alcohol consumption and quitting any form of tobacco use are ways to prevent or delay the onset of type 2 diabetes. In a healthier world, everyone, regardless of socioeconomic status, would have access to sustainable, affordable and healthier diets that are rich in the provision of key nutrients including vitamins, minerals and compounds like polyphenols. They would also have the opportunity to consume fruit and vegetables in abundance as well as quality protein, whole grains and low-fat dairy products or affordable plant milks. Regular, physical activity (both weight-bearing for musculoskeletal health benefits and intensive for cardiovascular health benefits) would be part of normal life. Maybe this would 'magically' lead to normal body weight. In addition, the clean air and long forgotten smoking habit in our healthier world of the future would further decrease diabetes and vascular disease. However, let's not forget that we still do not entirely understand the mechanisms of healthy ageing and disease prevention. Therefore, the 'healthier world of tomorrow' requires that scientists today build the knowledge base to create that 'healthier world of tomorrow'.
The abolishment of vitamin D deficiency
Particularly striking in considering cleaner air would be the abolishment of vitamin D deficiency in all countries, but especially in low-to-middle income countries (LMIC). The main source of vitamin D is exposure from UV light, but cloud cover and pollution seriously affect the ability of the body to convert sunlight to vitamin D in the skin.  Populations living in LMIC are always notably affected, despite the abundance of available UV light. A healthier world would be one with an abundance of fish in non-polluted rivers and seas; and this would provide such valued dietary sources of vitamin D, predominantly during the winter months (October to March) in countries of northern latitude, such as the UK, when UV light is of insufficient wavelength to allow vitamin D to be made in humans and animals. Indeed, vitamin D problems of deficiency are as much of an issue in some animal species as they are in their human owners!  Vitamin D is unique: it is not a 'vital' amine in the true sense of the word but rather a prohormone that impacts many health outcomes including musculoskeletal health, respiratory tract infections, immune health, diabetes and some cancers.
New medicines 
Prior to the First World War, infectious diseases were the major cause of death until the discovery of antibiotics. The use of antibiotics revolutionised the treatment of infections. Today, infections are still a major cause of morbidity and mortality in humans and animals.  However, the emergence of antimicrobial resistance (AMR) has exasperated the situation and AMR is now one of the most serious global health threats and has been referred to as the "silent pandemic". Therefore, there is an urgent need to improve antibiotic stewardship and to develop alternatives to antibiotics, such as novel antimicrobial compounds and pre and probiotics that may be used to modulate the gut microbiota.  
Tailored nutrition 
What we do know about healthy diets of the future is that they would need to completely complement our gut microbiome. In addition to our genetic make-up, the environment, and medication use, diet plays a hugely important role in determining what kinds of microbiota live in our bodies - particularly in our intestines. These factors create a 'unique' microbiota that varies from person to person, and hence dietary advice in the future would be tailored to individuals – a phenomena known as 'personalised nutrition' or 'precision diets'. A high-fibre diet, in particular, affects the type and amount of microbiota in the intestines and as a UK population, we continue to consume less than half the amount of fibre that we should for optimum health. Research continues to show how critical the gut microbiota is to disease prevention and for optimum health. 
... the future of food is for sustainable, affordable, planet-friendly, nutritionally rich products; for all. 
In our 'healthier world of tomorrow', we'll have ways of fighting infectious microbes while nurturing health-promoting symbiotic bacteria in our gut and potentially using precision nutrition approaches.
In addition, food 'factors' will become increasingly more important to the future of our food intake – there has been interest in specific compounds in food such as (poly)phenols and flavanols, which are particularly rich in some fruits and vegetables, but more research is needed to fully elucidate their cardiometabolic/musculoskeletal benefits. Furthermore, altering food structures, such as cell walls and fat composition, has the great potential to encourage much 'healthier' eating.
Finally, we live in a world that is diametrically opposed:  one half suffer from diseases because populations don't have enough to eat and the other half because they eat too much.   On this World Health Day theme of 'Our Planet, Our Health', the future of food is for sustainable, affordable, planet-friendly, nutritionally rich products; for all. 
Featured Academics
---
Related content
---