Safefood: The impact of cooking and food-related skills on the healthiness of diets
A comprehensive programme of research is proposed to investigate the prevalence of food skills within a representative sample of adults on the Island of Ireland (IOI). The research aims to gain an understanding of the impact of food cooking skills
Overview
This research will provide a holistic approach to understanding healthful dietary food skills on the IOI and their impact on an individuals' diet. By integrating social science perspectives with those of nutrition and gastronomy we will develop and validate a food skills measurement tool that would help to explore the current level of cooking skills, where these skills originated, how these skills have been developed, the most effective way to enhance these skills through learning and how they relate to dietary practices. This research is conducted with a view to enhancing current understandings of how people use food related cooking and other skills and to recommend ways of improving these skills in the future to promote healthful diets.
Specific objectives
Develop, pilot and validate a quantitative tool for assessing adult's food skills on the on the island of Ireland (IOI).
Quantitatively assess the food related skills of a representative sample of adults aged 20-60 years on the IOI and identify predictors of skills.
Assess the relationship between food related skills and the healthy eating among a representative sample of adults aged 20-60 years on the IOI.
Using qualitative research techniques investigate the barriers and facilitators that adults face in improving food skills, in addition to exploring the mechanisms and processes underpinning the learning of cooking skills.
Compare the findings for the 20-39 and 40-60 year age groups.
To formulate recommendations on mechanisms, processed and methods for enhancing cooking and other food skills among the adult population.
Surrey and City University will advise and comment on the design, protocol and analysis of the studies, attend meetings and comment on the reports.
Funder
Team
Contact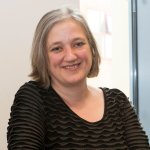 Professor Monique Raats
Co-Director, Institute for Sustainability; Professor; Director of the Food, Consumer Behaviour and Health Research Centre
Biography
I am a founding Co-Director of the University's Institute for Sustainability, and director of the Food, Consumer Behaviour and Health (FCBH) Research Centre. Together with the university's Department of Nutritional Sciences, FCBH was awarded the prestigious 2017/2018 Queen's Anniversary Prize. FCBH research domains include:
food-related behaviour and policy interventions to achieve sustainable and healthy lifestyles;
social, policy and ethical issues relevant to the grand societal challenges such as sustainability and obesity;
study of food systems from the perspective of significant actors and stakeholders within the system; and
methodologically advancing food consumer science through exploring novel data sources and methods of data linking.
I previously worked at the Institute of Food Research (now Quadram Institute), Health Education Authority and University of Oxford. My expertise is in the area of public health and behavioural nutrition research, gained on a variety of projects. My research is wide ranging both in terms of topics covered (e.g. food choice, policy development, food safety) and methodologies used (e.g. qualitative, quantitative, stakeholder consultation). I have also been involved in the evaluation of health promotion programmes and developing tools for use in nutrition education. To date I have published over 145 refereed papers, numerous non-refereed publications including 20 book chapters 20 book chapters and have edited two books ("The Psychology of Food Choice" (2006) and "Food for the Ag(e)ing Population" (1st edition 2009; 2nd edition 2016).
From 2011 until June 2018 I was a member of UK's Scientific Advisory Committee on Nutrition (SACN) and also a member of the Subgroup on Maternal and Child Nutrition (SMCN) from 2012 until June 2018.
I am one of the founding members, member of the Board of Directors (2001-2006) and was secretary (2004-2006) of the International Society of Behavioral Nutrition and Physical Activity. The society was set up to combine interests in diet and physical activity; and to stimulate, promote and advocate innovative research and policy in the area. The society now plays an important role in fostering excellence in research in this field through its annual meetings and journal called the International Journal of Behavioral Nutrition and Physical Activity.
Coordinator
Researcher Project researcher
Research groups and centres
Our research is supported by research groups and centres of excellence.
Research themes
Find out more about our research at Surrey: