Pragmatist trip - the road to implementation
Team
Principal investigator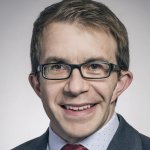 Professor Daniel Horton
Associate Dean Research and Innovation (FHMS), Professor of Veterinary Virology
Biography
Dan graduated as a veterinarian from the University of Cambridge, UK, with an intercalated MA in zoology in 2002. After a period in mixed and second opinion exotic animal veterinary practice he completed an MSc in Wild Animal Health in London in 2005. He then undertook a PhD working at Cambridge University, the APHA and CDC Atlanta USA, on zoonotic viral diseases of wildlife.
He completed his PhD in 2009 and joined the Virology Department at APHA Weybridge, undertaking surveillance and research programs for viral diseases of wildlife. Since February 2014 he has been at the School of Veterinary Medicine as a Lecturer, promoted to Senior Lecturer, Reader and then Professor of Veterinary Virology, continuing research into zoonotic viral diseases and teaching at undergraduate and postgraduate level. He is Associate Dean Research and Innovation for the Faculty of Health and Medical Sciences, an elected representative of Senate on the University Council, an Editor for PloS Neglected Tropical Diseases and a Diplomate of the European College of Zoological Medicine.
Co-investigator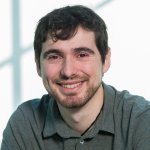 Dr Joaquin Prada
Senior Lecturer in Epidemiology
Biography
My research focuses on the development of mathematical and statistical models to inform policy decision-making for the control and elimination of infectious diseases, with a particular interest in neglected tropical diseases (NTDs).
My work has supported global policy, for example during the development of the 2021-2030 NTD roadmap, and I am also part of several informal WHO-led working groups and the United Against Rabies forum working group 1 (a FAO-OIE-WHO initiative). My research group at Surrey combines mathematical modelling with economic evaluation and stakeholder elicitation techniques to develop sustainable portfolios of interventions against NTDs (in particular zoonotic NTDs such as Echinococcosis and Rabies).
I hold a visiting position at North Carolina State University. I previously held similar visiting positions at the University of Warwick and the University of Oxford.
Research themes
Find out more about our research at Surrey: