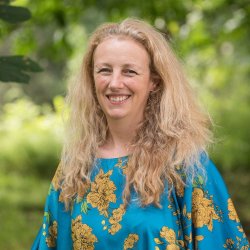 Dr Victoria Revell
---
Associate Professor in Translational Sleep and Circadian Physiology
About
Biography
Victoria Revell is a Senior Lecturer in Translational Sleep and Circadian Physiology, with over 20 years of experience in conducting human sleep and circadian research, both basic clinical research and clinical trials.  She has published over 50 original research and review articles in this area.
Research

Research interests

My research is focused on understanding how the circadian clock (which drives daily rhythms in all aspects of our behaviour and physiology including our sleep/wake cycle) changes across the lifespan, in different health conditions and under different working schedules.  In addition, I am involved in exploring the impact of insufficient and/or poor quality sleep on our health, performance and safety, and whether sleep may be an indicator or driver of disease progression in certain clinical populations.

I am involved in the development and testing of interventions to improve sleep and/or circadian rhythms in operational and clinical settings, with a particular interest in manipulating and optimising the light environment and administering caffeine.
Supervision
Postgraduate research supervision
2019 - 2022: Rachel Firth 'Countermeasures to sleep disruption encountered in a working environment'
2021 - 2022: Katie O'Brien
Teaching
BMS2038 - Integration of Physiological Systems
BMS2046 - Pathology and Medicine
BMS2052 - Pathology: A Metabolic Perspective
Publications
Additional publications
Revell VL, Della Monica C, Mendis J, Hassanin H, Halter RJ, Chaplan SR, Dijk DJ. Effects of the selective orexin-2 receptor antagonist JNJ-48816274 on sleep initiated in the circadian wake maintenance zone: a randomised trial. Neuropsychopharmacology. 2021 Oct 9. doi: 10.1038/s41386-021-01175-3.