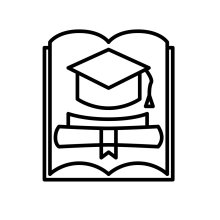 Educational research
Advancing pedagogic research to shape individuals and influencing society for the better.
The challenge
The ways that education is delivered can profoundly influence learning outcomes for individuals and affect groups and communities in which people learn. And practices associated with scholarship change continually, often prompted by critical reflection upon both one's own experiences and methods and those of others. From such educator-led changes, an evidence base through peer-reviewed publication can be built to initiate wider developments in educational practice and policy.
Our response
Within the Educational Research Theme, we use a wide range of systematic techniques to investigate educational practices and to determine the best ways to enhance the student experience. Through pedagogic research, often co-created with students, we provide an enhanced understanding of the educational environment and prompt discussions between staff and students about teaching excellence. We also enhance theoretical and conceptual understanding about educational processes and experiences and the wider contexts in which learning and teaching take place. 
Research projects
Completed projects
Postgraduate research opportunities