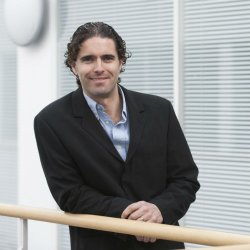 Orlando Caetano
---
Teaching Fellow in Integrated Health (Moving and Handling)
About
Biography
I am an experienced teacher, starting 14 years ago. Working with a large range of ages and in different teaching scenarios helped me through these years to develop my teaching skills.
I'm a qualified Personal Trainer and spent most of my career in health care environments. With an extra qualification in rehabilitation sports, I spent most of my teaching years working in a health care clinic, teaching people how to work out to recover from injuries and prescribe and monitor exercises that contribute to right body posture and prevent MSDs.
I always focus my teaching to help people to be healthy and take care of their body. Even at school, my Physical Education lessons were based on this principle. To help this line of thinking I took a Personal Trainer Course, and core stability and free motion training.
Due to my experience in working in these environments I was dealing with moving and handling since starting.
In my professional development I took a "Health and safety passport" that allows me to teach manual handling to workers in areas like construction and heavy industry and I worked in countries like Portugal, Spain and France.
With care home working environment experience I was able to take manual handling to the health sector and gain knowledge and understanding in that role.
My motivation is to assist people to know their body better and to help them to have a good quality of life by promoting exercise and correct body posture; this is very important in the context of health care professionals.
I have a passion for teaching and to transform people's life.
Teaching
Moving and HandlingAnatomy and Physiology