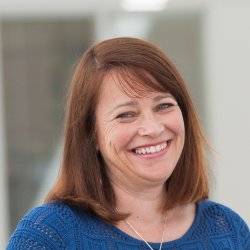 Biography
I am a dual qualified adult and children's nurse with a love for education. I have worked in a range of  clinical, education and management roles, in general children's nursing, higher education and primary care/ clinical commissioning.  I have also been an Independent Non Executive Director of Healthwatch West Sussex, representing the public perspective in the local healthcare agenda.
I now work part time, and my roles include Director of Studies for MSc Leadership in Healthcare and lead for RQLE, (the Schools external Quality assurance process for external partners educational courses). This is in addition to teaching across Child nursing and postgraduate programmes.
University roles and responsibilities
Programme Leader for MSc Leadership in Healthcare
Research
Research interests
Segmentation of data across acute, community and social care organisations to identify target areas for implementation of integrated care model
Community Bed Review for Coastal West Sussex CCG
Analysis of time series student data - to provide information regarding the changing profile of students recruited to the Dip. HE (Nursing Studies)
An exploration of children's literature and its value to the nursing of childrenPost registration education needs for children's nurses
My teaching
Head of CPD programmes
Teaching: leadership & management, education in practice environment, health promotion/ public health, children's nursing.
My publications
Highlights
Hughes K. (2000) Quality and Marketing Issues in Nursing Education, British Journal of Nursing Vol. 9 No.12, p.763-768
Robinson S. Hughes K, Manning K. (2002) Children's Books: a resource for children's nursing care Paediatric Nursing Vol 14, No.5 p26 - 31