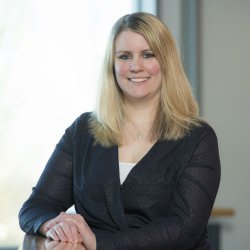 Biography
I qualified as an Operating Department Practitioner in 2010 and upon graduation I was awarded the Jean Robson Award. I have worked in busy anaesthetic and post anaesthetic care units in Surrey. Early in my career I developed an interest in supporting students and followed this interest by moving into the role of Lead Mentor Facilitator and starting an MSc in Professional Practice (Innovating Operating Department Practice). It was these two factors that turned my interest in education into a passion and led to my move to the University of Surrey as a Teaching Fellow in 2015.
I currently teach on a range of modules across foundation degree, undergraduate and postgraduate programmes. I am able to follow my passion for education on a daily basis through the delivery of innovative teaching and feedback strategies to enhance the student experience. I am about to embark on a research project to evaluate the impact of an innovative feedback strategy utilising technology to enhance student engagement
Research interests
My primary research interest is the evaluation and impact of innovative teaching and research strategies.
Teaching
Across Branch
Understanding Research and Evidence Based Practice
Physical Health Science
Operating Department Practice DipHE
Perioperative Care
Post Anaesthetic Care
Continuing Professional Development
Anaesthetic Practitioner
Surgery
Perioperative Care - Anaesthesia
Departmental duties
Module Leader
Personal Tutor
Hospital Link Tutor
Academic Integrity Officer