Melting the Snowy White Peaks: A student inclusive leadership programme
A mixed-methods feasibility study of the implementation of a novel, multi-faceted educational leadership intervention for nursing students focussed on inclusive leadership and reducing structural inequalities.
Start date
September 2021
Aims and objectives
The proposed project aims to develop, implement and test the feasibility of a student nursing inclusive leadership programme, to offer Black, Asian and minority ethnic student nurses the best start to successful, equitable careers, with the additional outcome of producing cohorts of nurses who are fully prepared for nursing in a diverse healthcare system.  
Objectives:
To evaluate the feasibility and acceptability of a student nursing inclusive leadership programme, through student engagement, experience and recruitment/retention onto the programme.
To increase Black, Asian and minority ethnic student nurses' empowerment, self-efficacy, sense of belonging and readiness for leadership (to prepare Black, Asian and minority ethnic nurses for leadership positions).
To increase White student nurses' self-efficacy and awareness of own privilege.
To increase students' understanding of structural inequalities and inclusive healthcare, and improved confidence as active bystanders (to create inclusive nurses capable of excellent nursing in diverse healthcare systems).
To explore the feasibility and acceptability of a reverse mentoring scheme for clinical leaders as mentees and Black, Asian and minority ethnic student nurses as mentors.
Funding amount
To be confirmed (initial £50,000)
Funders
Team
Principal investigator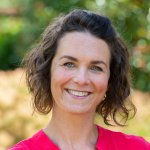 Dr Emily Williams
Director of Equality, Diversity and Inclusion; Associate Professor in Health Inequalities and Chronic Disease
Biography
Emily is Director of Equality, Diversity and Inclusion for Surrey and Associate Professor in Health Inequalities and Chronic Disease. Emily joined the School of Health Sciences in April 2017.
Emily completed her PhD within the Psychobiology Group at UCL in 2007, exploring 'Psychosocial risk factors for the development of coronary heart disease (CHD) in UK South Asian people'. She extended this work with an MRC-ESRC Post-doctoral fellowship to explore 'Ethnic inequalities in CHD'. Emily went on to focus on type 2 diabetes, being awarded a Diabetes UK Moffat Travelling Post-doctoral fellowship. This programme of work examined 'Ethnic and social inequalities in type 2 diabetes', improving our understanding of the role of psychosocial risk factors in the development of diabetes in disadvantaged populations. This involved a collaboration between Imperial College London (National Heart and Lung Institute) and Monash University and the Baker Heart and Diabetes Institute in Melbourne.
Emily has worked on a range of different diabetes studies from nationally-representative observational, longitudinal studies to randomised controlled trials for the prevention of diabetes (in low and middle income countries) and improved diabetes self-management. More recently, Emily's research at the Institute of Cardiovascular Science, UCL has focused on ageing health (physical function, multimorbidities, supporting effective self-management) in ethnic minority groups in the UK, and trying to address the significant shortfalls in our knowledge in this area. Emily holds an honorary position at UCL and has international collaborations with the Universities of Melbourne and Sydney, the Universities of Alabama and of North Carolina, and the Sree Chitra Tirunal Institute, Kerala.
Co-investigators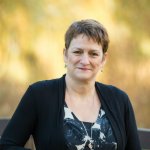 Professor Jill Maben
Professor of Health Services Research and Nursing
Biography
Jill is a nurse and social scientist and her research focuses on supporting staff to care well for patients. Jill qualified as a Registered nurse at Addenbrookes in Cambridge and studied History at UCL, before undertaking her Masters in Nursing at King's College London and completing her PhD at the University of Southampton. She completed her PGCE at the London School of Hygiene and Tropical Medicine in 2007. Jill was deputy Director (2007-2010) and Director (2011-2014) of the Policy Research Programme's National Nursing Research Unit at King's College London.
Jill was awarded an OBE in June 2014 for services to nursing and healthcare. In 2013 she was in the Health Services Journal 'Top 100 leaders' and was also included on Health Service Journal's inaugural list of Most Inspirational Women in Healthcare the same year.
Jill is passionate about creating positive practice environments for NHS staff and supporting staff in the work they do caring for patients and her programme of research has highlighted the links between staff experiences of work and patient experiences of care- https://www.journalslibrary.nihr.ac.uk/programmes/hsdr/081819213/#/ This was one of the first studies to demonstrate relationships between staff wellbeing and patient experience at the team and individual level demonstrating that staff wellbeing is an important antecedent of patient care performance.
Jill's doctoral work examined what supported and what prevented newly qualified nurses implementing their ideals and values in practice, highlighting how ideals and values of new nursing students can become compromised and crushed in poor work environments. She also recently completed the first national evaluation of Schwartz Centre Rounds in the UK: "A Longitudinal National Evaluation of Schwartz Centre Rounds®: an intervention to enhance compassion in relationships between staff and patients through providing support for staff and promoting their wellbeing" [https://www.journalslibrary.nihr.ac.uk/programmes/hsdr/130749/#/] she has developed a short film from this work: Understanding Schwartz Rounds: Findings from a National Evaluation https://www.youtube.com/watch?v=C34ygCIdjCo
Other recent studies include an evaluation of patient and staff experiences and safety outcomes of a move to 100% single hospital bedrooms. [https://www.journalslibrary.nihr.ac.uk/programmes/hsdr/10101342/#/] and interventions to support healthcare staff including Schwartz Center Rounds and to improve relational care for older people in hospital [https://www.journalslibrary.nihr.ac.uk/programmes/hsdr/1212910/#/] The single room evaluation work is now being replicated in Australia; Holland and Denmark.
Current studies include the Impact of Covid on Nurses (ICON) (Burdett Trust; Florence Nightingale Foundation and the Colt Trust) and NIHR studies:
Care Under Pressure 2: Caring for the Carers a realist review of interventions to minimise the incidence of mental ill-health in nurses, midwives and paramedics: www.journalslibrary.nihr.ac.uk/programmes/hsdr/NIHR129528/#/ and
Strategies to address unprofessional behaviours among staff in acute healthcare settings: a realist review: www.journalslibrary.nihr.ac.uk/programmes/hsdr/NIHR131606/#/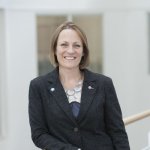 Dr Anna Cox
Senior Lecturer in Health and Social Care Heather Caudle
Chief Nursing Officer at Surrey and Borders Partnership NHS Foundation Trust
Research Assistant Jemima Onih
Psychology BSc (Hons) undergraduate
Research themes
Find out more about our research at Surrey: