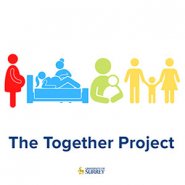 The Together Project: Supporting the delivery of good practice in maternity services for parents with learning disabilities
Start date
September 2019
Overview
Despite directives to improve maternity care in general and to improve care for parents with learning disabilities, the maternity experience of parents with learning disabilities is often poor and lacking reasonable adjustments to care. In response, Health Education England funded the Together Project to develop resources to support the workforce in delivering good maternity care to parents with learning disabilities.
Phase one
A research team at the University of Surrey conducted interviews with key stakeholders (health and social care professionals, parents with learning disabilities and their informal supporters/carers) to understand views of best practice and to inform resource development. Working together, they co-produced two resources:
The Together Toolkit for professionals working in maternity services, to support the delivery of good care for people with learning disabilities during their pregnancy.
A Maternity Passport to be held by people with learning disabilities who are pregnant and to include the relevant information needed by the professionals who support them.
Phase two
We are now recruiting NHS sites in Kent, Surrey and Sussex to use the Together Project resources within their maternity systems. We will invite midwives and people with learning disabilities who are pregnant to use these resources and then tell us how it felt to use them and their impact on the experience of delivering/receiving maternity care.
This will help us to improve the resources and make sure they are ready to be evaluated in maternity systems across the country. This stage of the Together Project is funded by The Health Education England Intellectual Disabilities Programme working across the South East and National Institute for Health Research Applied Research Collaboration Kent, Surrey and Sussex.
Team
Co-investigators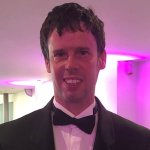 Expert by experience
Researcher
Collaborators
Independent Consultant Nurse Learning Disabilities and Associate Professor (Hon) Learning Disabilities at Kingston and St George's Universities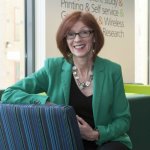 Head of Nursing and Professor of Care Education, Ethics and Research - University of Exeter
Outputs
Parents with learning disabilities offer advice to maternity professionals
Resources
The Together Project Toolkit and guidelines
In this toolkit, we focus on three elements of practice essential to delivering good maternity care to parents with learning disabilities: Identifying need; Preparing for parenthood; and Supporting the journey to baby and beyond. For each of these three elements of practice, we will provide a practice discussion followed by actions for you to complete and questions for you to reflect on and discuss with colleagues. At the end of the toolkit there are useful resources or 'tools' to support you in delivering good care for parents with learning disabilities.
Maternity Passport
The Together Project produced a Maternity Passport to be completed with and held by parents with learning disabilities. This will support personalised preparation for parenthood and enable consistent and individualised information sharing with professionals, family and friends. The Maternity Passport seeks to support inter-professional collaboration by enabling each professional to see who else is involved in parents' support circle and to understand what has, or has not, been discussed with them.  The Maternity Passport can also support identification of gaps in support to alert professionals to necessary referrals.
How to access to the toolkit and passport
The Together Project Toolkit and Maternity Passport are free to use but we ask you to have regard to the following conditions on its use:
Do not distribute this to anyone else – if anyone asks for a copy please ask them fill in the The Together Project resources questionnaire (via the download link below).
If you use the guidance, or any part of it, we would be grateful if you would please:

Acknowledge the authorship team.
Send copies of any reports/papers that are produced to Dr Anna Cox (a.cox@surrey.ac.uk).
Let us have any comments/suggestions that you feel might improve these resources so that your experience can be incorporated into subsequent updates.