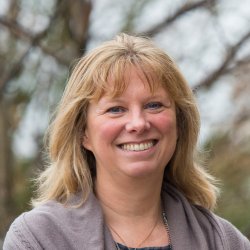 Dr Judith Gentle
---
Director of Undergraduate Programme for Psychology
PhD; MRes; BSc (Hons); FHEA
Biography
I completed my BSc. (Hons) in Psychology, Childhood and Ageing at Reading University in 2009. I was then awarded an ESRC Research Studentship in Psychology Quota Award 1+3 at Oxford Brookes University, and went on to complete an MRes degree in Psychological research in 2010. My PhD focused on walking patterns of individuals with and without DCD and was completed in February 2015. I have been lecturing at The University of Surrey since 2015. 
Areas of specialism
Developmental Coordination Disorder/Dyspraxia
University roles and responsibilities
Director of Undergraduate Studies for Psychology BSc

Director of Motor Development and Impact (MoDI) Lab
Research
Research interests
My primary area of interest is Developmental Coordination Disorder (DCD), an idiopathic movement disorder defined by the DSM-5 as an impairment of motor coordination significantly affecting everyday activities. DCD impacts areas such as balance, postural control and participation in sport. DCD is often referred to as a 'Cinderella syndrome' due the lack of knowledge about the condition. However, given that DCD affects approximately 5% of the population (DSM-5, APA 2013) this is an area of much needed research as there is still considerable work to be done to investigate the underlying mechanisms of the disorder.
I am currently working with on projects to investigate driving abilities of individuals with and without DCD, the psychosocial impact of movement difficulties and developing strategies to support adults with DCD in educational and work settings.
Research collaborations
Dr Aliah Shaheen (Brunel University)
Dr Darren Tunstall (GSA, University of Surrey)
Professor Peter Hegarty (Open University) 
Supervision
Postgraduate research supervision
Postgraduate research supervision
Will Mayes (PhD Candidate) - Multi-sensory integration in Developmental Coordination Disorder
My teaching
PSY1018 Developmental Psychology with Research Methods 1
PSY2014 Cognitive Psychology with Research Methods 2
PSY3082 Psychology and Education
PSY3119 Fun and Games in Learning and Research
PSY3103 Neurodevelopmental Disorders
My publications
Publications