---
news
Published:
05 August 2020
Surrey celebrates 2020 student graduation success online
Covid-19 may have prevented graduation ceremonies in person this year. But hundreds of Surrey staff and students still reunited from the comfort of their own homes – and around the world – to celebrate their achievements in a series of virtual events, emphasising the fact that Surrey may be a community divided physically, but it's still one very much together in spirit.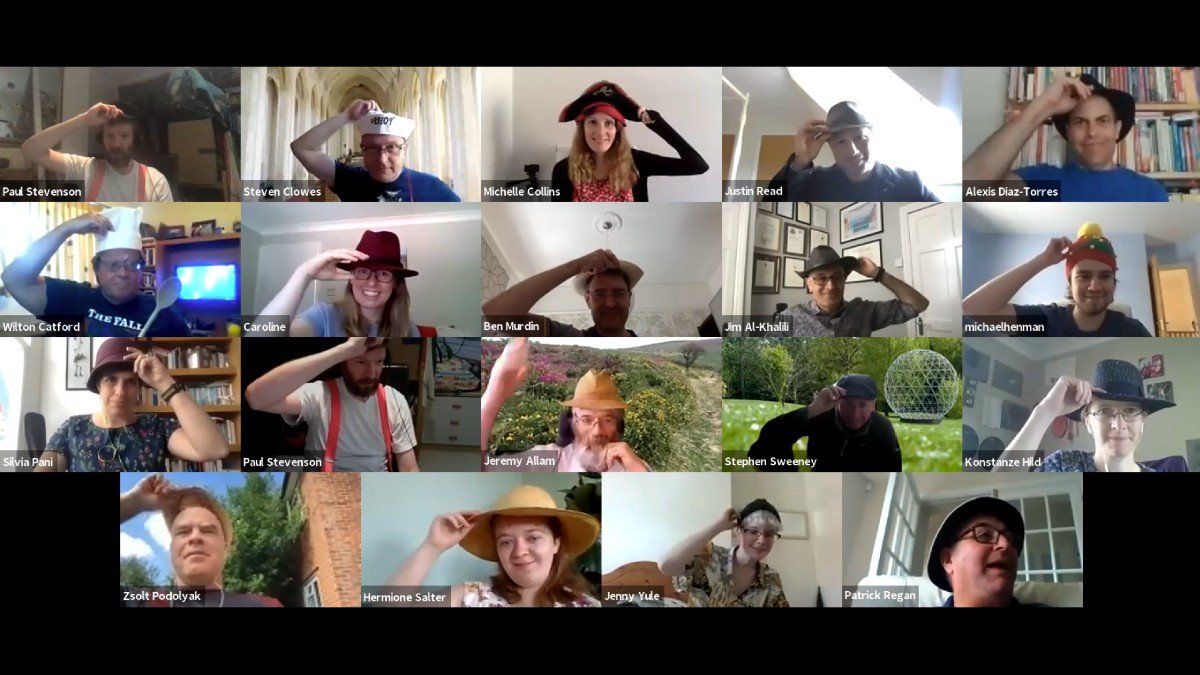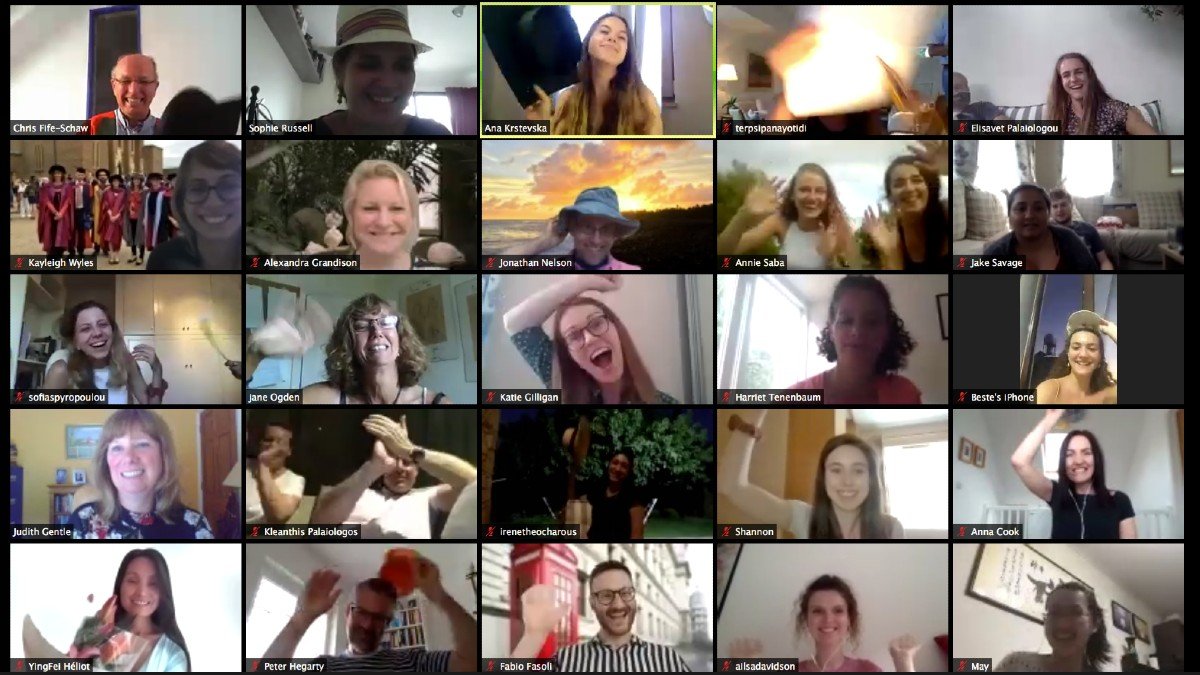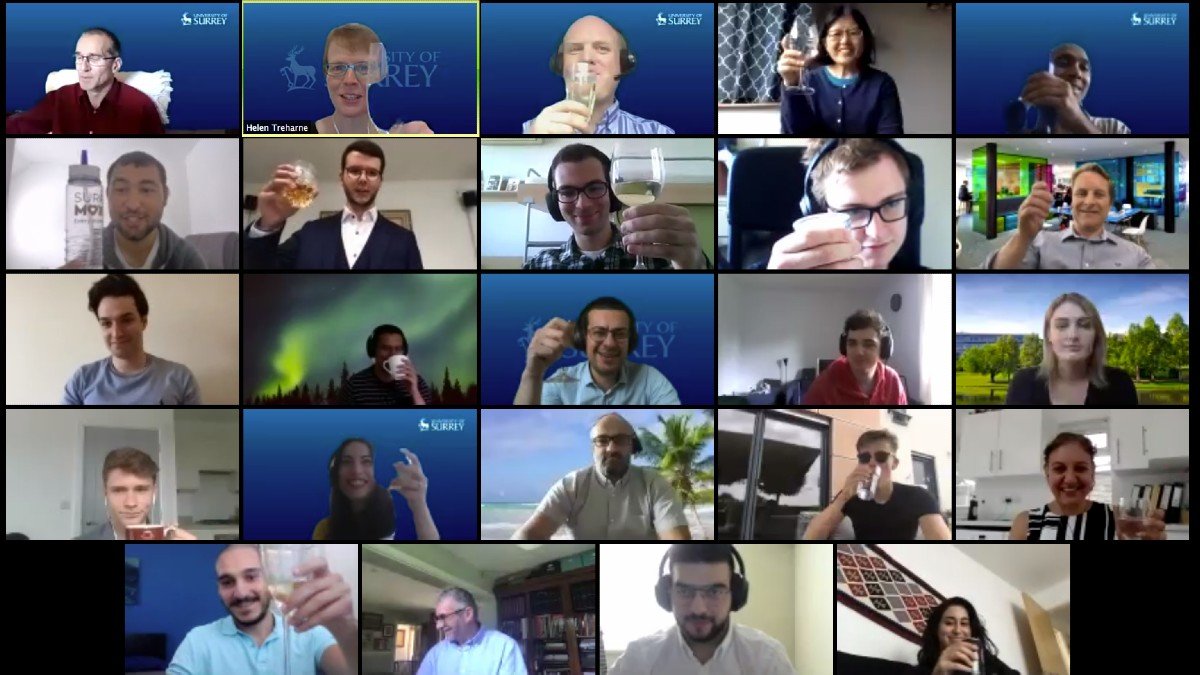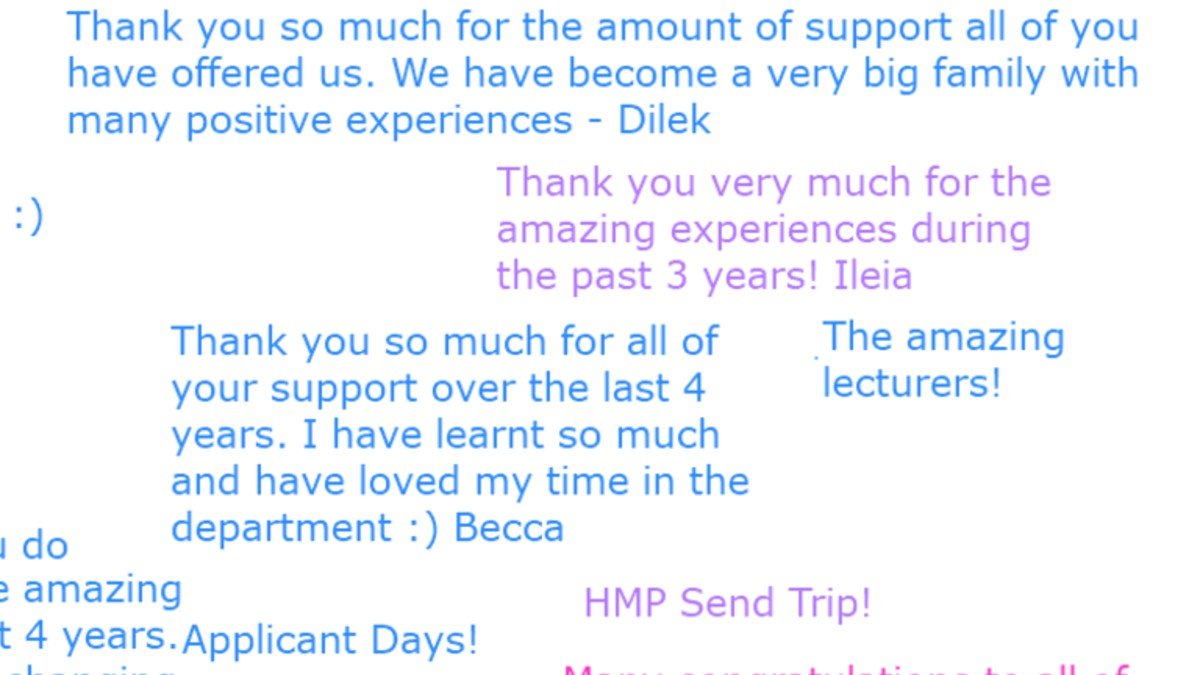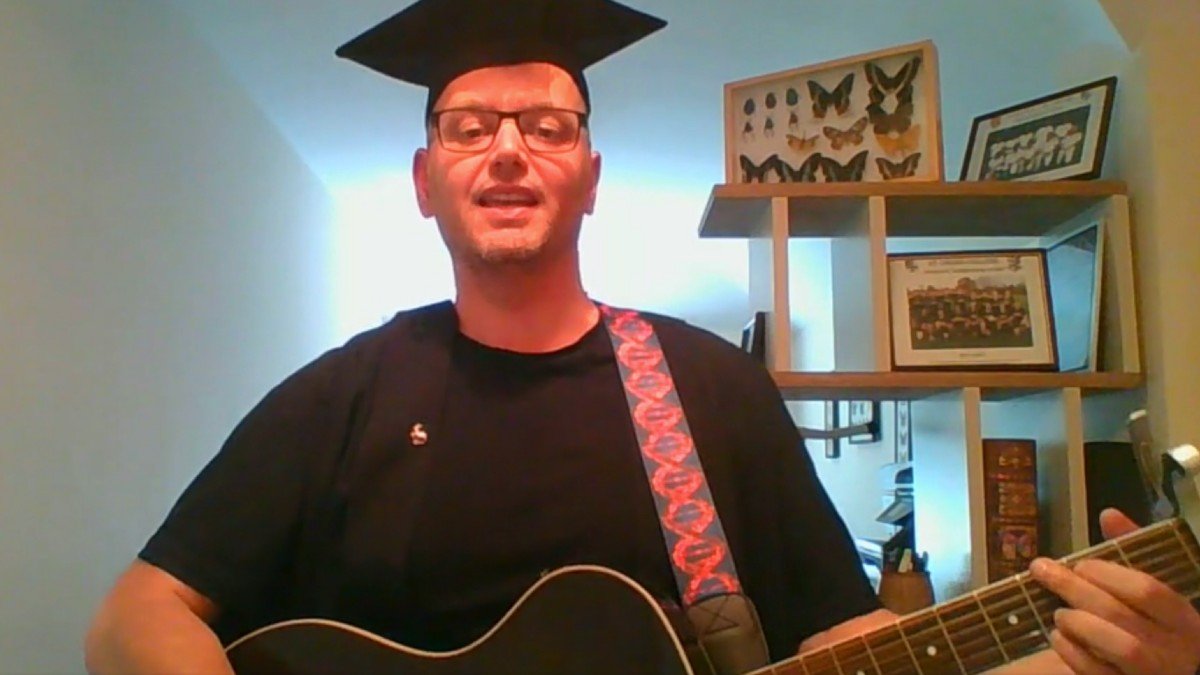 Our 2020 graduates are remarkable. They've achieved many great things, especially in these last few months of challenging uncertainty. Although our physical graduation ceremonies are due to happen in 2021 when we can have safer events, we wanted to mark students' final years as Surrey in 2020.
Throughout July, all graduating students were invited to events thrown by their departments. Here, we follow the virtual graduation celebrations of several departments.
Computer Science
Dr Mark Manulis, the incoming Head of the Department of Computer Science, was the master of ceremonies for staff and students – some of whom were attending from as far as Greece and Abu Dhabi.
"The official graduation event has been postponed until 2021," said Mark. "But we didn't want to wait until then, so we offered this virtual experience."
Attendees were treated to a talk from Julian Holmes, the Transformation Principal at a global software consultancy and one of the first students on Surrey's Computing Information Technology course in 1993. He reassured and inspired many, speaking about how this year's graduates could be in high demand in such a pioneering sector.
Attendees also heard from Professor Helen Treharne, the current Head of Department, and two students, Melissa Kadirova and Luis Saavedra del Toro, before they virtually 'clinked' glasses to celebrate.
Electrical and Electronic Engineering
Elsewhere in the Faculty, Dr David Carey, Head of the Department of Electrical and Electronic Engineering, offered congratulations to his students, adding: "You did fantastic work coping with all the changes and challenges that the pandemic wrought."
Physics
Professor Justin Read, Head of the Department of Physics, and colleagues also came together virtually with students, praising them  for excelling in such challenging times. Staff of that department also won plaudits for sartorial elegance, with everyone donning hats that they threw in the air at the end of the event to honour their graduates.
Sociology
The Department of Sociology had a fantastic attendance from students. Their online event included a welcome from the Director of Learning and Teaching, Dr Venetia Evergeti, a short talk from Head of Department, Professor Jon Garland, followed by speeches from three students. The event concluded with participants completing a virtual 'white board', sharing their favourite memories of Surrey.
Dr Evergeti commented: "It was great to see all our students again. They shared their memories and their aspirations for the future. They seemed so pleased to see us for one last time before finishing for the summer."
Biosciences & Medicine
Professor David Blackbourn, Head of our School of Biosciences and Medicine, and his colleagues adopted a novel approach to reunite with students.
"We were deeply disappointed not to be able to share in the graduation celebration for our class of 2020," says David. "We therefore searched for a different approach to acknowledge their achievements.
"So we used Flipgrid to offer the opportunity for colleagues to wish, in their own unique way, our graduands every success for the future, and to remind them we hope to see them in Guildford next year for a 'proper' graduation ceremony."
This platform allowed all teaching staff to leave videos for their students. There were several highlights, for example the musical entry by Dr Lorenzo Santorelli, who picked up his guitar to deliver a rendition of Reunion by Bon Jovi.
The Department's efforts saw the videos attract more than 2600 views.
Psychology
Professor Chris Fife-Schaw, Head of the School of Psychology, dressed in his official robes to oversee proceedings as the achievements of his graduating students were honoured.
At the end of their event, Dr Judith Gentle, Director of Undergraduate Programme for Psychology, echoed a familiar but heartfelt sentiment. She said: "I want to say congratulations. You've achieved a great thing by overcoming the challenges posed by completing your degree in a pandemic."
Vice-Chancellor
University President and Vice-Chancellor Max Lu, who contributed to all the virtual events, said: "Sadly, we're not able to celebrate as we normally would, but I look forward to celebrating in person with everyone at our graduation ceremony next year.
"This, however, is still a proud moment for all of our graduating students, for their families and for their friends. Agility and adaptability are key strengths we teach at Surrey, and all our graduates have demonstrated these qualities at their finest during these challenging times."
Find out more about how our students coped switching to online learning during the pandemic and how Surrey will teach going forwards
Featured Academics
---
Related content
---