Department of Electrical and Electronic Engineering
We are proud to say that, as a department, we are consistently ranked as among the best electronic engineering departments within the UK, such as 6th in the UK for electrical and electronic engineering in the Guardian University Guide 2021.
Business and outreach
We have long-standing relationships with a variety of companies that help employ our students for Professional Training placements as well as partnerships that benefit businesses' growth and knowledge. We also offer numerous fun activities for schools, colleges and members of the public to get involved with.
Research centres and groups
Research in the department is carried out in eight research centres and groups with cross cutting themes.
Facilities
Our department has a wide range of facilities available for research into areas such as robotics, artificial intelligence, security, energy conversion, space missions, healthcare and nanomaterials just to name a few.
Our staff members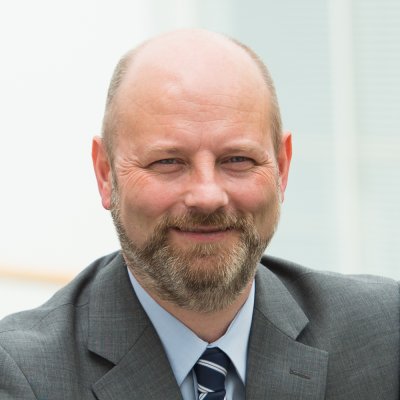 Dr David Carey
Head of Department of Electrical and Electronic Engineering
David Carey is the Head of the Department of Electrical and Electronic Engineering at the University of Surrey. He holds a PhD from Trinity College Dublin, was previously an EPSRC Advanced Research Fellow and is currently Reader in Electrical and Electronic Materials Engineering. Current research interests include 2D materials of single and few layer graphene, silicene...