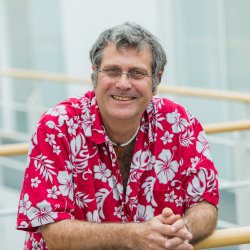 Dr Clive Tobutt
---
Teaching Fellow in Integrated Care (Mental Health Nursing)
Registered Nurse, PhD
Biography
I am a Registered Nurse (Adult & Mental Health Nursing and Practice Educator). I completed a Post-Graduate Diploma in Addiction Studies at the Institute of Psychiatry, London University and an MSc in Sociology (Health & Illness) from London South Bank University. I completed my PhD at the University of Winchester. I am a teaching Fellow (Mental Health Nursing) at Surrey University.
Areas of specialism
Mental Health;
Alcohol and Drug Use Disorders;
Motivational Interviewing
University roles and responsibilities
Affiliations and memberships
Society for the Study of Addicition
Ordinary Member
My publications
Publications
Background: Alcohol Use Disorders (AUD) in England have a prevalence rate of about 27% in the general population. There is good evidence to suggest that Alcohol Identification and Brief Advice (IBA) delivered in health-care settings reduces both consumption and related harms. Criminal Justice Settings offer opportunities for the identification of AUDs and afford a "teachable moment" where a link is made between alcohol use and consequence at which to deliver appropriate interventions. Objective: To identify areas in the English Criminal Justice System where the deployment of alcohol screening and brief interventions could reduce alcohol consumption and related harms. Methods: A rapid literature review for the prevalence of alcohol use disorders and the effectiveness of screening and brief interventions in criminal justice settings as well as conducting telephone interviews of key informant interviews. Conclusion: With young offenders, there is a lack of trials and none from the U.K. With AssestPlus screening it would appear more feasible to conduct a trial here than in other criminal justice settings which may offer an advantage than other settings.