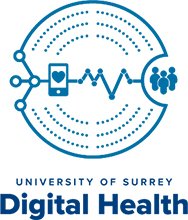 Digital Health Research Theme
The vision of the Digital Health theme is to lead research in collaboration with engineering colleagues, commercial partners and citizens to create health technologies that are accessible for people using health services and their families; and demonstrate evidence of improvements in health, well-being and social care outcomes.
Research interests
Healthcare delivery in 2030 will be vastly different from today. Delivering care closer to people's homes will be the norm. Hospital-based care will be for the seriously ill. People will be living longer, with multiple comorbidities. Integrated care will be central to delivering of complex care to people who will live longer with multiple comorbid conditions.
Technological innovations such as SMART homes and cities will transform the way we diagnose, treat and manage disease. Increasing amounts of data about patients, their diseases and how these are managed will result in personalised models of care not possible in today's health system. The social context of people's lives will be a key determinant in how population health services are determined.
Research areas
Remote Electronic Symptom Management system - eSMART (including a €6 million multinational FP7 funded study entailing recruitment of patients undergoing chemotherapy across five countries)
Internet of Things and Technology Integrated Health Management (TIHM)
Digital solutions to support young adults with cancer 
Online, supported self-management for adults with type 2 diabetes - the BEAT diabetes programme
Developing and trialling a life-long approach to promote diabetes self-management amongst adults with type 1 diabetes - DAFNEplus
Follow-up care for men with prostate cancer based on supported self-management and remote monitoring
Data driven digital decision making tool for pharmacists to provide a physical assessment and lifestyle prescription for men with prostate cancer
Automated data collection, via wearables, apps, monitors and other devices
Predictive risk modelling
Development of an innovative healthcare system for palliative care in Ethiopia: co-design and user testing of a mobile phone based remote monitoring system (E-PC)
Pre-conceptual care App for Women with Diabetes
Methodological expertise
User-led co-design
Behaviour change interventions
Data mining
eHealth system development
Implementation and evaluation
Creating a living laboratory and simulated environments to provide test beds for new technology
Collaborations
The Digital Health research grouping has a range of multidisciplinary collaborations with patient/public groups, academic organisations and health networks (including Surrey Health Partners), healthcare providers and industry both nationally and internationally.
Areas of interest for doctoral study
The Digital Health theme welcomes approaches from people wishing to undertake PhD study here with us.
We particularly welcome enquiries in the following areas:
Remote monitoring and management of symptoms in cancer and other long-term conditions
Predictive risk modelling
Decision support systems for healthcare professionals
Online Access in Primary Care both in terms of patients' access to medical records or online services, and use by healthcare professionals
Digital systems/solutions to support student and staff mental health and wellbeing
Please contact Freda Mold (Freda.mold@surrey.ac.uk) and Debbie Cooke (d.cooke@surrey.ac.uk) our Health Sciences, Postgraduate Research Directors if you are considering PhD study.
Recent publications
2018
Cockle-Hearne J, Barnett D, Hicks J, Simpson M, White I, Faithfull S. A web-based intervention to reduce distress after prostate cancer treatment: development and feasibility of the Getting Down to Coping program in two different clinical settings. JMIR Cancer. 2018; 4(1): e8. doi: 10.2196/cancer.8918
Papachristou N, Barneghi P, Cooper BA, Hu X, Maguire R, Apostolidis K, Armes J, Conley YP, Hammer M, Katsaragakis S, Kober KM, Levine JD, McCann L, Patiraki E, Paul SM, Ream E, Wright F, Miaskowski C. Congruence Between Latent Class and K-Modes Analyses in the Identification of Oncology Patients With Distinct Symptom Experiences. Journal of Pain and Symptom Management. 2018; 55(2): 318 - 333. doi: 10.1016/j.jpainsymman.2017.08.020
2017
Chidiebere H, Carey N, Shawe J. Exploring the acceptability and feasibility of a preconception and diabetes information app for women with pregestational diabetes: a mixed methods study protocol. Digital Health. 2017; 3: 1-11. doi: 10.1177/2055207617726418
Frankland J, Brodie H, Cooke D, Foster C, Foster R, Gage H, Jordan J, Mesa-Eguiagaray I, Pickering R, Richardson A. Follow-up care after treatment for prostate cancer: protocol for an evaluation of a nurse-led supported self-management and remote surveillance programme. BMC Cancer. 2017; 17:656. doi: 10.1186/s12885-017-3643-4
Maguire R, Fox PA, McCann L, Miaskowski C, Kotronoulas G, Miller M, Furlong E, Ream E, Armes J, Patiraki E, Gaiger A, Berg GV, Flowerday A, Donnan P, McCrone P, Apostolidis K, Harris J, Katsaragakis S, Buick AR, Kearney N. The eSMART study protocol: a randomised controlled trial to evaluate electronic symptom management using the advanced symptom management system (ASyMS) remote technology for patients with cancer. BMJ Open. 2017; 7: e015016. doi: 10.1136/bmjopen-2016-015016
Miaskowski C, Cooper BA, Aouizerat B, Melisko M, Chen LM, Dunn L, Hu X, Kober KM, Mastick J, Levine JD, Hammer M, Wright F, Harris J, Armes J, Furlong E, Fox P, Ream E, Maguire R, Kearney N. The symptom phenotype of oncology outpatients remains relatively stable from prior to through 1 week following chemotherapy. European Journal of Cancer Care. 2017; 26(3). doi: 10.1111/ecc.12437
2016
Nwolise CH, Carey N, Shawe JA. Preconception care education for women with diabetes: a systematic review of conventional and digital health interventions. JMIR. 2016; 18(11):e291. doi: 10.2196/jmir.5615
2015
Cockle Hearne J, Cooke D, Faithfull S. Developing peer support in film for cancer self-management: what do men want other men to know? Supportive Care in Cancer. 24(4): 1625–1631. doi: 10.1007/s00520-015-2938-8
Foster C, Calman L, Grimmett C, Breckons M, Cotterell P, Yardley L, Joseph J, Hughes S, Jones R, Leonidou C, Armes J, Batehup L, Corner J, Fenlon D, Lennan E, Morris C, Neylon A, Ream E, Turner L, Richardson A. Managing fatigue after cancer treatment: development of RESTORE, a web-based resource to support self-management. Psychooncology. 2015; 24(8): 940 - 949. doi: 10.1002/pon.3747
Kamps L, Cooke D, Haq SM, Barnes DJ. Does continuous blood glucose monitoring (CGM) improve glycaemic control in patients with Type 1 diabetes who have problematic hypoglycaemia or hyperglycaemia? Diabetic Medicine. 2015; 32: 142-144
Maguire R, Ream E, Richardson A, Connaghan J, Johnston B, Kotronoulas G, Pedersen V, McPhelim J, Pattison N, Smith A, Webster L, Taylor A, Kearney N. Development of a novel remote patient monitoring system: the advanced symptom management system for radiotherapy to improve the symptom experience of patients with lung cancer receiving radiotherapy (ASyMS-R). Cancer Nursing. 2015; 38(2): E37-E47. doi: 10.1097/NCC.0000000000000150 
2014
Tirunagari S, Poh N, Aliabadi K, Windridge D, Cooke D. Patient level analytics using self-organising maps: A case study on Type-1 Diabetes self-care survey responses. 2014 IEEE Symposium on Computational Intelligence and Data Mining (CIDM). doi: 10.1109/CIDM.2014.7008682
Heller S, Lawton J, Amiel S, Cooke DD, Mansell P, Brennan A, Elliott J, Boote J, Emery C, Baird W, Basarir H, Beveridge S, Bond R, Campbell M, Chater T, Choudhary P, Clark M, de Zoysa N, Dixon S, Gianfrancesco C, Hopkins D, Jacques R, Kruger J, Moore S, Oliver L, Peasgood T, Rankin D, Roberts S, Rogers H, Taylor C, Thokala P, Thompson G, Ward C. Improving management of type 1 diabetes in the UK: the Dose Adjustment For Normal Eating (DAFNE) programme as a research test-bed. A mixed-method analysis of the barriers to and facilitators of successful diabetes self-management, a health economic analysis, a cluster randomised controlled trial of different models of delivery of an educational intervention and the potential of insulin pumps and additional educator input to improve outcomes. Programme Grants for Applied Research. 2014; 2(5). doi: 10.3310/pgfar02050