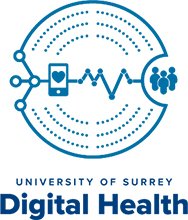 Digital Health Research Theme
Our vision is to lead research in collaboration with engineering colleagues, commercial partners and citizens to create health technologies that are accessible for people using health services and their families; and demonstrate evidence of improvements in health, well-being and social care outcomes.
Research interests
Healthcare delivery in 2030 will be vastly different from today. People will be living longer, with multi-morbidity. Integrated care will be central to delivering complex care to this dynamic population and the social context of people's lives remain the key determinant of how health services are planned and delivered.
Technological innovations will transform the way we diagnose, treat and manage disease. Delivering care closer to people's homes will be the norm and hospital-based care will be for the seriously ill.
Our research focuses on creating and investigating on technological solutions to improve access and delivery of health care. We are interested in developing personalised models of care that will lead into delivery of patient centred care.
Research areas
Internet of things and technology integrated health care system
Remote monitoring and management of conditions
Digital solutions (apps, wearables, monitors) for patients support
Predictive risk modelling
Digital access to primary/community care services (e.g. electronic medical records and e-consultations)
Digital access and technology use by vulnerable and hard to reach groups.
Methodological expertise
User-led co-design
Behaviour change interventions
Data mining
Predictive risk modelling
eHealth system development
Evaluation and implementation
Creating a living laboratory and simulated environments to provide test beds for new technology.
Research projects
Remote Electronic Symptom Management system - eSMART [Jo Armes and Emma Ream]
Development of an innovative health care system for palliative care in Ethiopia: Co-design and use testing of a mobile phone based remote monitoring system (E-PC) [Nicola Carey]
Web-based self-management to reduce distress after prostate cancer [Sara Faithfull and Jane Cockle-Hearn]
Developing and trialling a life-long approach to promote diabetes self-management amongst adults with type 1 diabetes-DAFNEplus [Debbie Cooke]
The BEAT diabetes program - an online, supported self-management for adults with type 2 diabetes [Debbie Cooke]
Data driven digital decision-making tool for pharmacists to provide a physical assessment and lifestyle prescription for men with prostate cancer [Agnieszka Lemanska]
TIHM: Technology Integrated Health Management [Payam Barnaghi (PI, 5G Centre), Emma Ream and Rahim Tafazolli (from 5G Centre)]
Collaborations
The digital health research grouping has a range of multidisciplinary collaborations with patient/public groups, academic organisations and health providers and networks across Kent, Surrey and Sussex, and industry both nationally and internationally. It also contributes to the digital innovation theme of the Applied Research Collaboration (ARC) for Kent, Surrey and Sussex.
Areas of interest for doctoral study
We welcome approaches from people wishing to undertake postgraduate research here with us.
We particularly welcome enquiries in the following areas:
Remote monitoring and management of symptoms in cancer and other long-term conditions
Predictive risk modelling
Decision support systems for healthcare professionals
Biosensing to support improved health outcomes for patients
Online Access in primary care both in terms of patients' access to medical records or online services, and use by healthcare professionals
Digital systems/solutions to support student and staff mental health and wellbeing.
Please contact Freda Mold (freda.mold@surrey.ac.uk) and Jenny Harris (jen.harris@surrey.ac.uk), our postgraduate research directors, if you are considering postgraduate research.
Publications
Cheng, K.K-F., Siah, R.C-J., Ream, E., Kanesvaran, R., & Armes J. Protocol for a scoping review of digital health for older adults with cancer and their families. BMJ Open. 2020
Nwolise C, Carey N, Shawe J. Exploratory study of clinician and patient views regarding the use of a Preconception Care app for women with diabetes, Health Informatics Journal. 2020, 1 (16) DOI: 10.1177/1460458220921707
Frohlich David M., Corrigan-Kavanagh Emily, Campbell Sarah, Chrysanthaki Theopisti, Castro Paula, Zaine Isabel, Campos Pimentel Maria da Graça (2020) Assistive media for wellbeing, In: HCI and design in the context of dementia Springer International Publishing. DOI: 10.1007/978-3-030-32835-1
Mold F, Hendy J, Lai YL, de Lusignan S. Electronic Consultation in Primary Care Between Providers and Patients: Systematic Review. JMIR Med Inform. 2019 Dec 3;7(4):e13042. doi: 10.2196/13042
Frankland Jane, Brodie Hazel, Cooke Debbie, Foster Claire, Foster Rebecca, Gage Heather, Jordan Jake, Mesa-Eguiagaray Ines, Pickering Ruth, Richardson Alison. Follow-up care after treatment for prostate cancer: evaluation of a supported self-management and remote surveillance programme, BMC Cancer. 2019; 19 (1) DOI: 10.1186/s12885-019-5561-0
Payo RM, Harris J, Armes J. Prescribing fitness apps for people with cancer: a preliminary assessment of content and quality of commercially available apps. Journal of Cancer Survivorship. 2019 Jun 15;13(3):397-405
Marcu A, Muller C, Ream E, Whitaker KL. Online Information-Seeking About Potential Breast Cancer Symptoms: Capturing Online Behaviour With an Internet Browsing Tracking Tool J Med Internet Res 2019;21(2):e12400 DOI: 10.2196/12400
Furlong E, Darley A, Fox P, Buick A, Kotronoulas G, Miller M, Flowerday A, Miaskowski C, Patiraki E, Katsaragakis S, Ream E, Armes J, Gaiger A, Berg G, McCrone P, Donnan P, McCann L, Maguire R. Adaptation and Implementation of a Mobile Phone–Based Remote Symptom Monitoring System for People with Cancer in Europe. JMIR cancer. 2019;5(1):e10813
Papachristou N, Barnaghi P, Cooper B, Kober KM, Maguire R, Paul SM, Hammer M, Wright F, Armes J, Furlong EP, McCann L, Conley YP, Patiraki E, Katsaragakis S, Levine JD, Miaskowski C. Network analysis of the multidimensional symptom experience of oncology. Scientific reports. 2019 Feb 19;9(1):1-1
Papadatou-Pastou, M., Campbell-Thompson, L., Barley, E. et al. Exploring the feasibility and acceptability of the contents, design, and functionalities of an online intervention promoting mental health, wellbeing, and study skills in Higher Education students. Int J Ment Health Syst 2019; 13 (51). https://doi.org/10.1186/s13033-019-0308-5
Mold F, Raleigh M, Alharbi NS, de Lusignan S. The Impact of Patient Online Access to Computerized Medical Records and Services on Type 2 Diabetes: Systematic Review. Journal of Medical Internet Research. 2018;20(7):e235. doi:10.2196/jmir.7858
Cockle-Hearne J, Barnett D, Hicks J, Simpson M, White I, Faithfull S. A web-based intervention to reduce distress after prostate cancer treatment: development and feasibility of the Getting Down to Coping program in two different clinical settings. JMIR Cancer. 2018; 4(1): e8. doi: 10.2196/cancer.8918
Papachristou N, Barneghi P, Cooper BA, Hu X, Maguire R, Apostolidis K, Armes J, Conley YP, Hammer M, Katsaragakis S, Kober KM, Levine JD, McCann L, Patiraki E, Paul SM, Ream E, Wright F, Miaskowski C. Congruence Between Latent Class and K-Modes Analyses in the Identification of Oncology Patients With Distinct Symptom Experiences. Journal of Pain and Symptom Management. 2018; 55(2): 318 - 333. doi: 10.1016/j.jpainsymman.2017.08.020
Liyanage H, Liaw ST, Konstantara E, Mold F, Schreiber R, Kuziemsky C, Terry AL, de Lusignan S. Benefit-risk of Patients' Online Access to their Medical Records: Consensus Exercise of an International Expert Group. Yearb Med Inform. 2018 Apr 22. doi: 10.1055/s-0038-1641202. [Epub ahead of print] PubMed PMID: 29681044
Harris J, Cheevers K, Armes J. The emerging role of digital health in monitoring and supporting people living with cancer and the consequences of its treatments. Current opinion in supportive and palliative care. 2018 Sep 1;12(3):268-75
Chidiebere H, Carey N, Shawe J. Exploring the acceptability and feasibility of a preconception and diabetes information app for women with pregestational diabetes: a mixed methods study protocol. Digital Health. 2017; 3: 1-11. doi: 10.1177/2055207617726418
Frankland J, Brodie H, Cooke D, Foster C, Foster R, Gage H, Jordan J, Mesa-Eguiagaray I, Pickering R, Richardson A. Follow-up care after treatment for prostate cancer: protocol for an evaluation of a nurse-led supported self-management and remote surveillance programme. BMC Cancer. 2017; 17:656. doi: 10.1186/s12885-017-3643-4
Maguire R, Fox PA, McCann L, Miaskowski C, Kotronoulas G, Miller M, Furlong E, Ream E, Armes J, Patiraki E, Gaiger A, Berg GV, Flowerday A, Donnan P, McCrone P, Apostolidis K, Harris J, Katsaragakis S, Buick AR, Kearney N. The eSMART study protocol: a randomised controlled trial to evaluate electronic symptom management using the advanced symptom management system (ASyMS) remote technology for patients with cancer. BMJ Open. 2017; 7: e015016. doi: 10.1136/bmjopen-2016-015016
Miaskowski C, Cooper BA, Aouizerat B, Melisko M, Chen LM, Dunn L, Hu X, Kober KM, Mastick J, Levine JD, Hammer M, Wright F, Harris J, Armes J, Furlong E, Fox P, Ream E, Maguire R, Kearney N. The symptom phenotype of oncology outpatients remains relatively stable from prior to through 1 week following chemotherapy. European Journal of Cancer Care. 2017; 26(3). doi: 10.1111/ecc.12437
Kidd T, Carey N, Mold F, Westwood S, Miklaucich M, Konstantara E, Sterr A, Cooke D. A systematic review of the effectiveness of self-management interventions in people with multiple sclerosis at improving depression, anxiety and quality of life. PLoS One. 2017 Oct 11;12(10):e0185931. doi: 10.1371/journal.pone.0185931
Cox A, Lucas G, Marcu A, Piano M, Grosvenor W, Mold F, Maguire R, Ream E. Cancer survivors' experience with telehealth: a systematic review and thematic synthesis. Journal of Medical Internet Research. 2017;19(1):e11
Nwolise CH, Carey N, Shawe JA. Preconception care education for women with diabetes: a systematic review of conventional and digital health interventions. JMIR. 2016; 18(11):e291. doi: 10.2196/jmir.5615
Foster C, Grimmett C, May CM, Ewings S, Myall M, Hulme C, Smith PW, Powers C, Calman L, Armes J, Breckons M. A web-based intervention (RESTORE) to support self-management of cancer-related fatigue following primary cancer treatment: a multi-centre proof of concept randomised controlled trial. Supportive Care in Cancer. 2016 Jun 1;24(6):2445-53
Cockle Hearne J, Cooke D, Faithfull S. Developing peer support in film for cancer self-management: what do men want other men to know? Supportive Care in Cancer. 24(4): 1625–1631. doi: 10.1007/s00520-015-2938-8
Foster C, Calman L, Grimmett C, Breckons M, Cotterell P, Yardley L, Joseph J, Hughes S, Jones R, Leonidou C, Armes J, Batehup L, Corner J, Fenlon D, Lennan E, Morris C, Neylon A, Ream E, Turner L, Richardson A. Managing fatigue after cancer treatment: development of RESTORE, a web-based resource to support self-management. Psychooncology. 2015; 24(8): 940 - 949. doi: 10.1002/pon.3747
Kamps L, Cooke D, Haq SM, Barnes DJ. Does continuous blood glucose monitoring (CGM) improve glycaemic control in patients with Type 1 diabetes who have problematic hypoglycaemia or hyperglycaemia? Diabetic Medicine. 2015; 32: 142-144
Maguire R, Ream E, Richardson A, Connaghan J, Johnston B, Kotronoulas G, Pedersen V, McPhelim J, Pattison N, Smith A, Webster L, Taylor A, Kearney N. Development of a novel remote patient monitoring system: the advanced symptom management system for radiotherapy to improve the symptom experience of patients with lung cancer receiving radiotherapy (ASyMS-R). Cancer Nursing. 2015; 38(2): E37-E47. doi: 10.1097/NCC.0000000000000150
Mold F & de Lusignan S. Patients' Online Access to Their Primary Care Electronic Health Records and Linked Online Services: Implications for Research and Practice. J. Pers. Med. 2015, 5(4), 452-469
Mold F, de Lusignan S, Sheikh A, Majeed A, Wyatt JC, Quinn T, Cavill M, Franco C, Chauhan U, Blakey H, Kataria N, Arvanitis TN, Ellis B. Patients' online access to their electronic health records and linked online services: a systematic review in primary care. Br J Gen Pract. 2015 Mar; 65 (632):e141-51
Breen S, Ritchie D, Schofield P, Hsueh YS, Gough K, Santamaria N, Kamateros R, Maguire R, Kearney N, Aranda S. The Patient Remote Intervention and Symptom Management System (PRISMS)–a Telehealth-mediated intervention enabling real-time monitoring of chemotherapy side-effects in patients with haematological malignancies: study protocol for a randomised controlled trial. Trials. 2015 Dec;16(1):472
Rutsaert P, Barnett J, Gaspar R, Marcu A, Pieniak Z, Seibt B, Lima ML, Fletcher D, Verbeke W. Beyond information seeking: Consumers' online deliberation about the risks and benefits of red meat. Food Quality and Preference. 2015 Jan 1;39:191-201
Tirunagari S, Poh N, Aliabadi K, Windridge D, Cooke D. Patient level analytics using self-organising maps: A case study on Type-1 Diabetes self-care survey responses. 2014 IEEE Symposium on Computational Intelligence and Data Mining (CIDM). doi: 10.1109/CIDM.2014.7008682
Heller S, Lawton J, Amiel S, Cooke DD, Mansell P, Brennan A, Elliott J, Boote J, Emery C, Baird W, Basarir H, Beveridge S, Bond R, Campbell M, Chater T, Choudhary P, Clark M, de Zoysa N, Dixon S, Gianfrancesco C, Hopkins D, Jacques R, Kruger J, Moore S, Oliver L, Peasgood T, Rankin D, Roberts S, Rogers H, Taylor C, Thokala P, Thompson G, Ward C. Improving management of type 1 diabetes in the UK: the Dose Adjustment For Normal Eating (DAFNE) programme as a research test-bed. A mixed-method analysis of the barriers to and facilitators of successful diabetes self-management, a health economic analysis, a cluster randomised controlled trial of different models of delivery of an educational intervention and the potential of insulin pumps and additional educator input to improve outcomes. Programme Grants for Applied Research. 2014; 2(5). doi: 10.3310/pgfar02050
Liyanage H, de Lusignan S, Liaw ST, Kuziemsky C, Mold F, Krause P, Fleming D, & Jones S. (2014) Big data usage patterns in the health care domain: A use case driven approach applied to the assessment of vaccination benefits and risks. International Medical Informatics Association (IMIA), Yearb Med Inform. Aug 15; 9 (1):27-35
de Lusignan S. Mold F et al. (2014) Patients' online access to their electronic health records and linked online services: an interpretative review. BMJ Open. BMJ Open. 2014 Sep 8; 4 (9):e006021
Grimmett C, Armes J, Breckons M, Calman L, Corner J, Fenlon D, Hulme C, May CM, May CR, Ream E, Richardson A, Smith, P W F., Yardley, L., Foster, C. RESTORE: an exploratory trial of an online intervention to enhance self-efficacy to manage problems associated with cancer-related fatigue following primary cancer treatment: study protocol for a randomized controlled trial. Trials. 2013 Dec;14(1):184
Mold F, Ellis B, de Lusignanet al. (2012) The provision and impact of online patient access to their electronic health records and transactional services on the quality and safety of health care: a systematic review protocol, Informatics in Primary Care. 2012; 20 (4):271-82
Researchers
Research theme lead