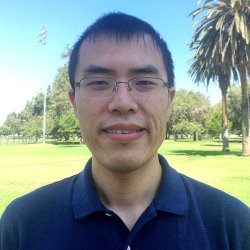 Dr Haomiao Jin
---
Lecturer in Health Data Sciences
Biography
I am a health data scientist who is interested in developing and applying machine learning, computational statistics, and systems engineering methods to model complex biomedical data for understanding and improving mental and behavioral health, chronic disease care, and healthy aging. Although my research works have been based on a variety of data, I am particularly interested in dealing with complex self-reported data such as ecological momentary assessment, daily diary, digital survey, and population-based panel data. I also conduct research in health information technology assessment, such as the evaluation of comparative effectiveness, validity and reliability, and user behaviors and acceptance of technology-facilitated assessment and intervention in healthcare.
I have published more than 20 papers on both health informatics journals (e.g. Journal of Medical Internet Research, Journal of Biomedical Informatics, and Methods of Information in Medicine) and clinical and public health journals (e.g. Public Health, Preventing Chronic Disease, Body Image, and Journal of Substance Abuse Treatment).
In prior to joining Surrey, I was a Research Scientist in Data Science and Machine Learning at the Centre for Economic and Social Research and a Research Assistant Professor in Adult Mental Health and Wellness at the School of Social Work in University of Southern California (USC). I received my PhD in Industrial and Systems Engineering, MS in Operations Research, and postdoctoral training in Social Work from USC too.
My qualifications
2018
Postdoctoral Training in Social Work
University of Southern California
2016
Ph.D. in Industrial and Systems Engineering (focus: health data sciences and information technology assessment)
University of Southern California
2015
M.S. in Operations Research
University of Southern California
2012
M.S. in Industrial Engineering
Zhejiang University
2009
B.S. in Industrial Engineering
Zhejiang University
My publications
Publications