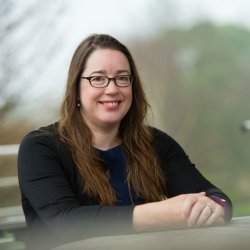 Dr Freda Elizabeth Mold
---
Senior Lecturer in Integrated Care
BSc, PhD
About
Biography
I received my PhD from the University of Surrey in 2001 and worked as a post-doctoral researcher at King's College London for 9 years, initially in Public Health Sciences and then in the Florence Nightingale School of Nursing and Midwifery.
Since leaving Kings' I worked for NHS Evidence (previously part of the National Institute for Health and Care Excellence) conducting rapid online reviews.
I joined The University of Surrey again in 2010, working as a Research Fellow in the Department of Health Care Management and Policy.  At this time I undertook a large scale systematic review investigating patients access to their electronic medical records and online services in primary care.
Over the years I have been fortunate enough to work on various mixed methods research projects, focusing on long-term conditions and access to services. Studies included the investigation of factors impacting on patients' access and uptake of after stroke services in London, the care of ethnic elders in care homes, and early interventions for frail older people.
Since moving to Health Sciences I have continued to follow my research interest in access to services for specific patient groups in relation to primary/ community care delivery.
Research

Research interests

Research Interests:

Online access to computerised medical records and services in primary care.

Virtual consultations in primary care.

Obesity Stigma.

Spirituality in care homes.

Early interventions for frail older people.

Health care provision for people with Learning Disabilities.
Teaching
MSc Dissertation Module Lead
MSc Supervisor
PhD Supervisor
PGR Director
Publications
Highlights
Mold F, Hendy J, Lai YL, de Lusignan S. Electronic Consultation in Primary Care Between Providers and Patients: Systematic Review. JMIR Med Inform. 2019 Dec 3;7(4):e13042. doi: 10.2196/13042.
Mold F, Cooke D, Ip A, Perijat R, Denton S, Armes J. COVID-19 and beyond: virtual consultations in primary care—reflecting on the evidence base for implementation and ensuring reach: commentary article. BMJ Health Care Inform 2021 Jan;28(1):e100256. doi: 10.1136/bmjhci-2020-100256.