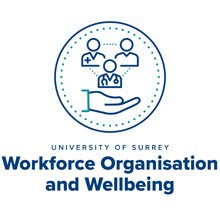 Workforce, Organisation and Wellbeing (WOW) research cluster
Our vision is to lead high quality research and educational innovation that will inform practice and support the wellbeing of the healthcare workforce to ensure optimal staff and patient outcomes.
We do this by working with a number of professional groups – including medicine, nursing, midwifery, paramedics, psychology, and public health – alongside patients, families, carers and health services researchers with expertise in quantitative, qualitative and mixed methods methodologies.
Interested in patient safety and staff wellbeing?
Want to
make evidence-based change?
Stay connected

Read a condensed version of research relating to the top ten research priorities for UK general practice service de…
https://t.co/rvnKZlvDLu


We will be holding a Workforce, Organisation and Wellbeing (WOW) Theme Seminar titled ''Caring for the carers: the…
https://t.co/4oDhBrTnln